Class of 1998
Updated
The HHS Class of 1998 (Please click on Thumbnail to enlarge)
19Hemingford High School 98
Student and Faculty Highlights of the Year
This page features athletic records, officers, themes, important numbers, important happenings, and other educational information from the year in question. It provides a quick and ready resource for Bobcat Grads and families!
Please use theresponse function at the bottom of this page to read other comments, or to add your own bit of history or memory. Be sure and sign with your name and e-mail address so your classmates and friends can write you.
Student Council Highlights – Put up the new sign board.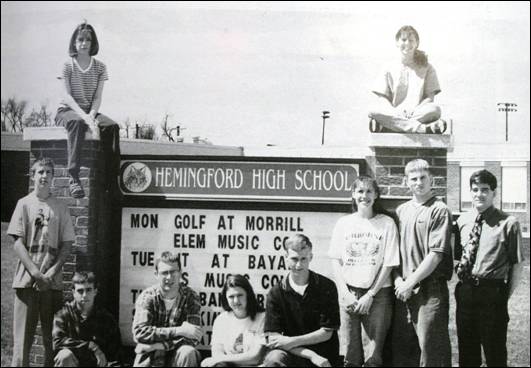 Student Council Members –Co-President – Nick Planansky, Tabi Prochazka; Seniors – Dail Hucke, Scott Morrison; Juniors – Holly Reed, Nate Lanik; Sophomores – Scott Krul, Terra Smith; Frosh –
National Honor Society Members –Holly Reed, Katie Gettert, Kara Haas, Megan Wernke, Anne Moser, Tori Sorense, Brandon Vogel, Nate Lanik, Jeremiah Mundt, Colby McCoy, Brandi Chytka, Matt Benda, Ben Ahrens, Eric Ree, Tabi Prochazka, Deanna Counts, Dail Hucke, Melissa Kuhn, Sara Clark, Katy Dobry, Jeff Schumacher, Brook Raschke, Jessica Schledewityz, Misty Prochazka, Amber Yardley, Tara Smith, Karina Dye, Scott Morrison, Scott Shaver, Roy Hucke, Adam Wacker. (Pres – Eric Reed, VP – Brandon Vogel, Sec – Anne Moser, Treas – Katie Gettert)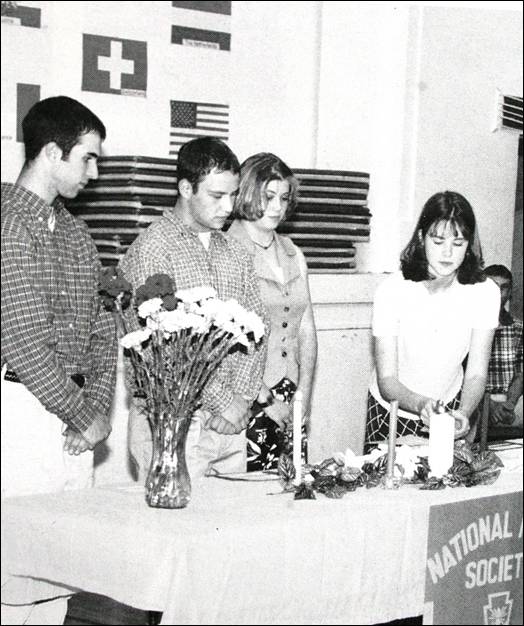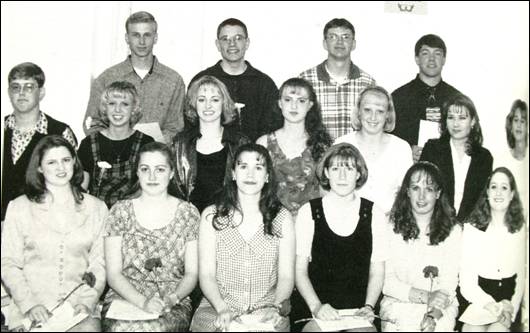 Music Department –Kim Weidman lead the choir, swing choir, band, jazz band, pep band, and flag team.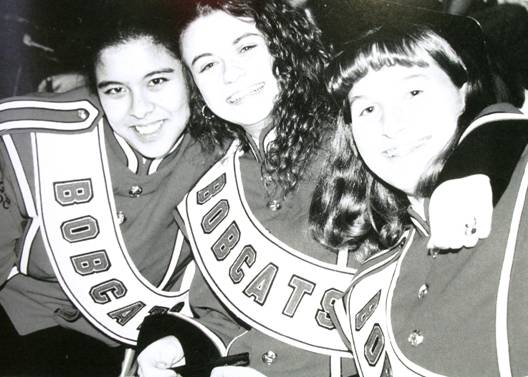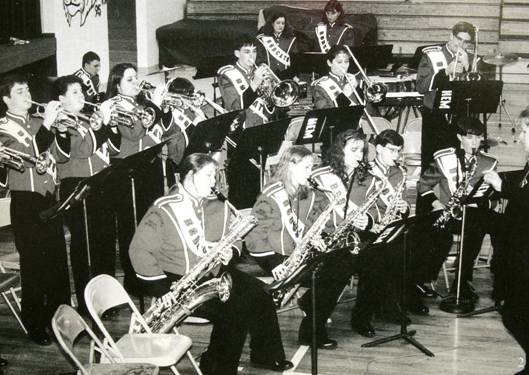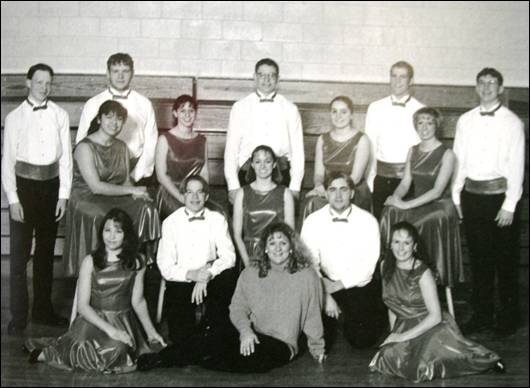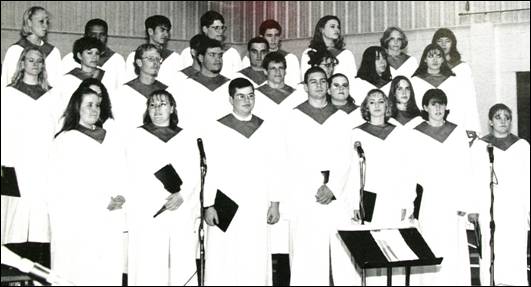 Drama and One Acts –"The Undercover Lover" – Eric Reed, Lisa Belknap, Scott Shaver, Brook Raschke, Shantel Early, Anne Moser, Jessica Schledewitz, Roy Hucke, Katy Dobry, Katie Gettert, Megan Wernke, Jenny Duncan, Karina Dye, Andy Zajic, Tori Sorensen, CJ Campbell.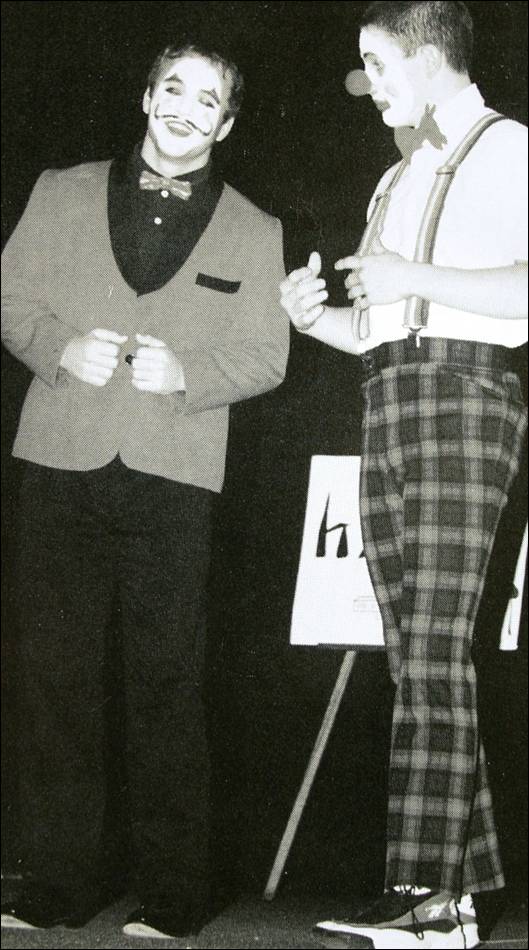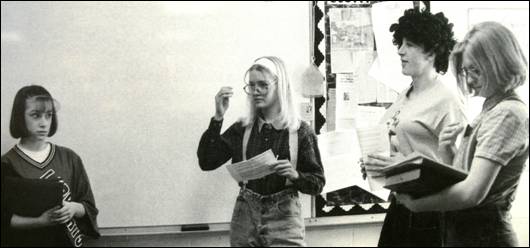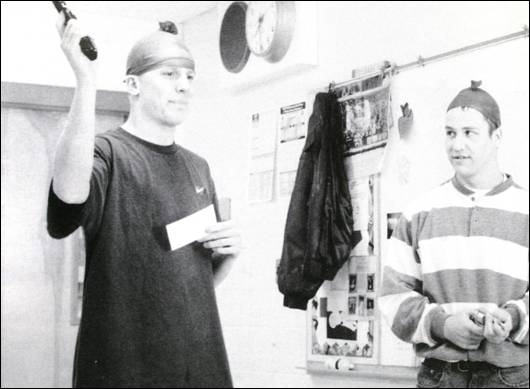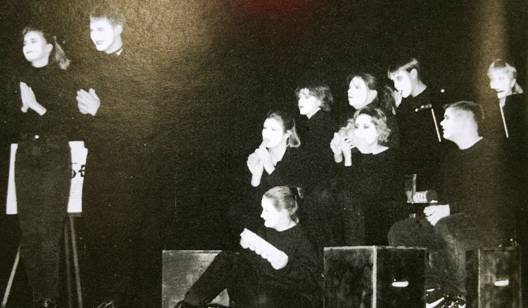 Speech Team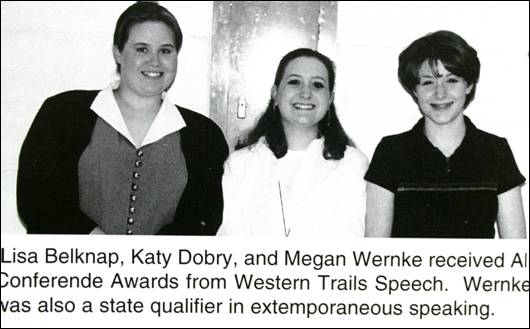 Football – The Bobcats lost three games by a total of 11 points for a final record of 5-3 coached by Kurt Finkey.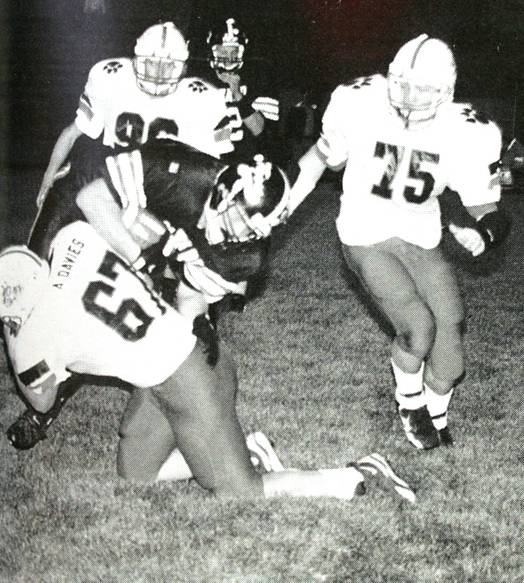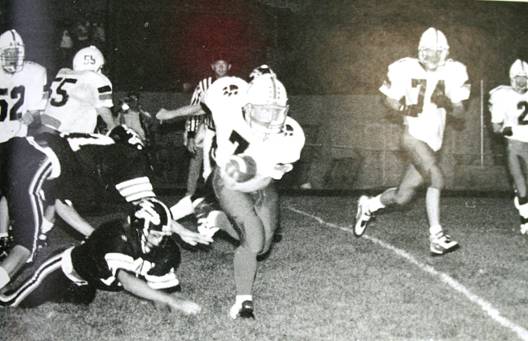 Volleyball – Ramona Hucke lead the team of six seniors and eight juniors to a 10-10 season.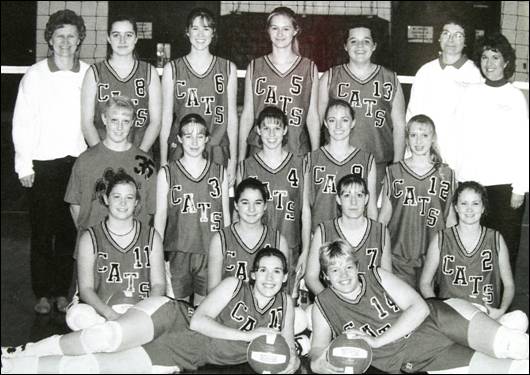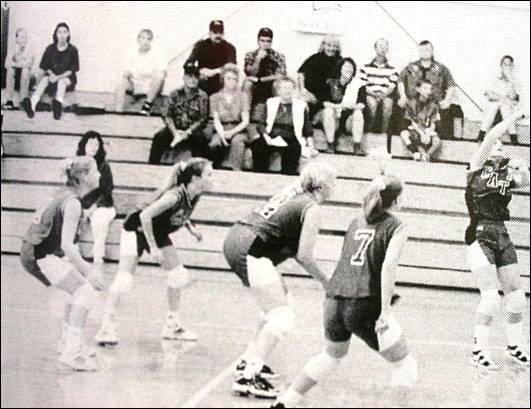 Cross Country – Coach Lanik and five seniors led the squads.
Girls Basketball –The Ladycat's and Coach Kurt Finkey rounded off the season with a 10-10 record.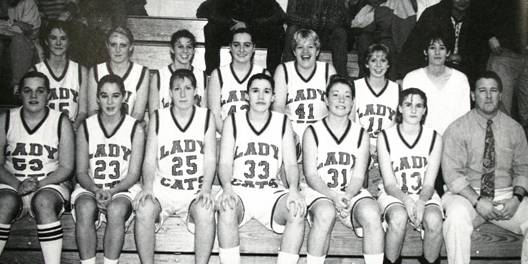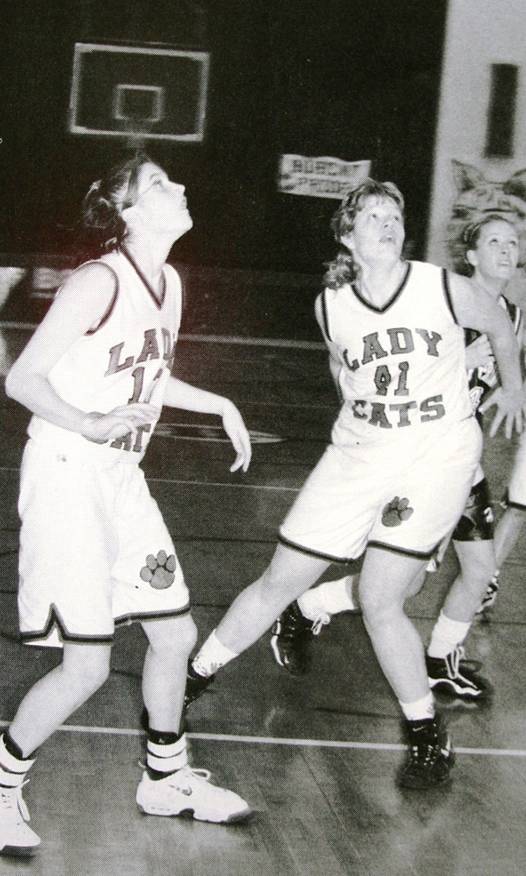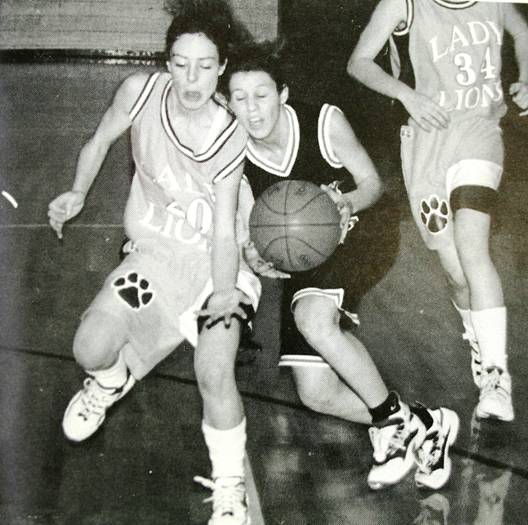 Boys Basketball –Coach Tim Lanik and his team ended the season with a 20-3 record.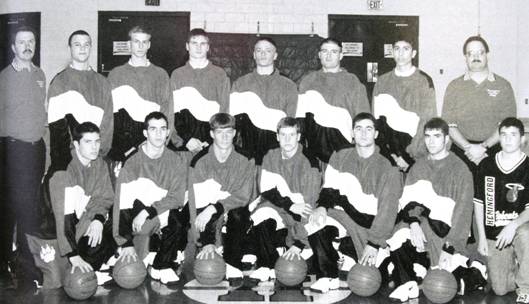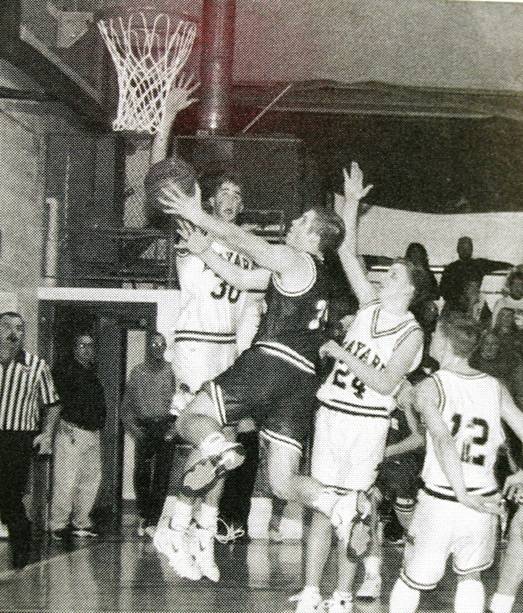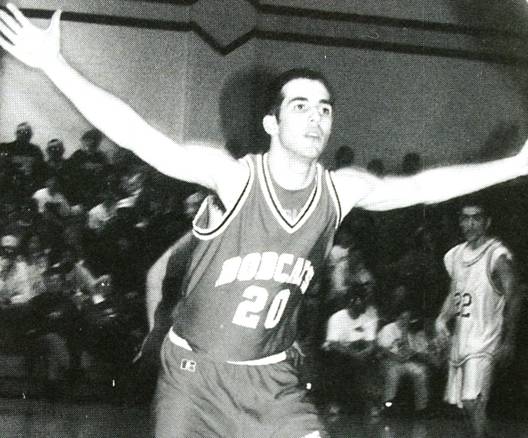 Wrestling – Coach Planansky ended his 20 years of his career as a wrestling coaching. This season sent Mike Coleman, who placed third at state, John Sample, who placed fifth at state and Adam Wacker to the Championships in Lincoln.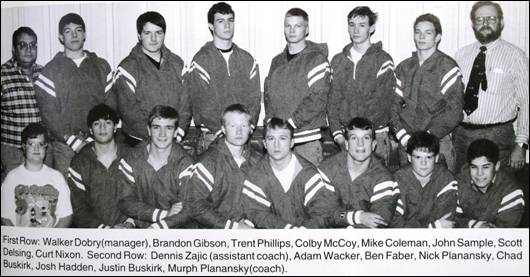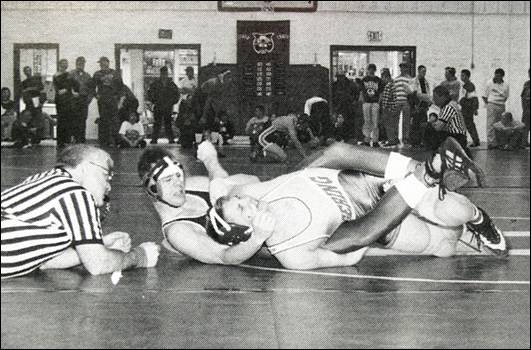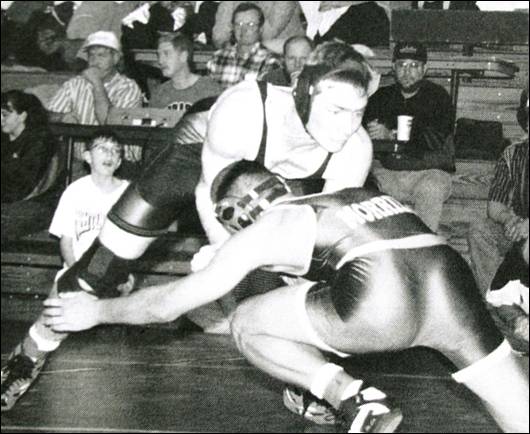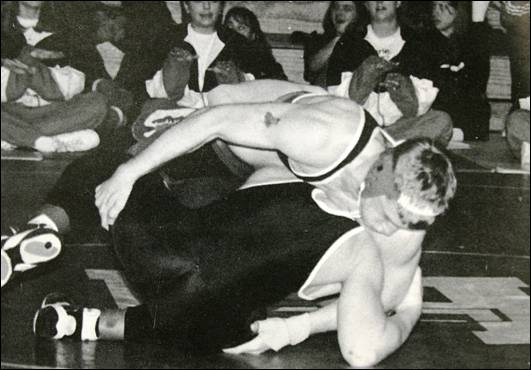 Girls Track and Field –Randi Furman qualified for State Track coached by Cindy Ahrens.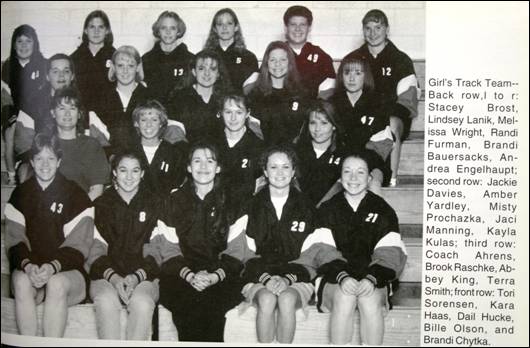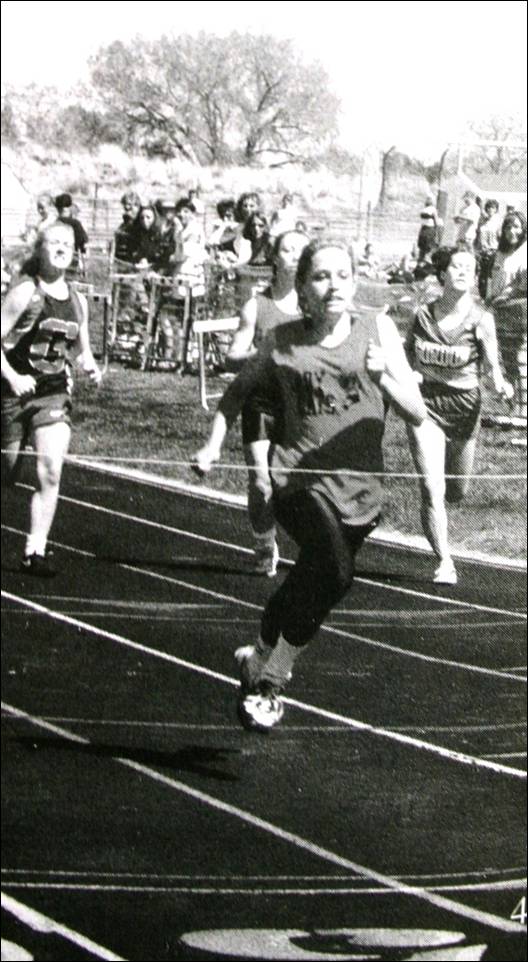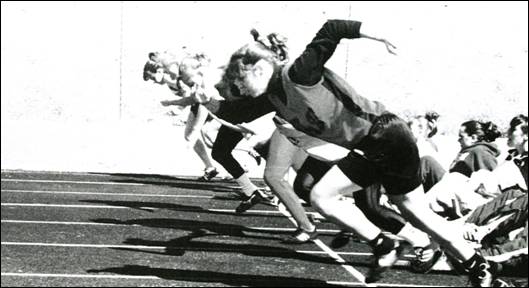 Boys Track and Field –State meet qualifiers included Troy Sorensen, Dusty Gonzales, Matt Gasseling, Brandon Vogel, Scott Morrison, Dusty Cheek, Heath Bremer, Austin Engel, and Scott Wright, all coached by Tim Lanik.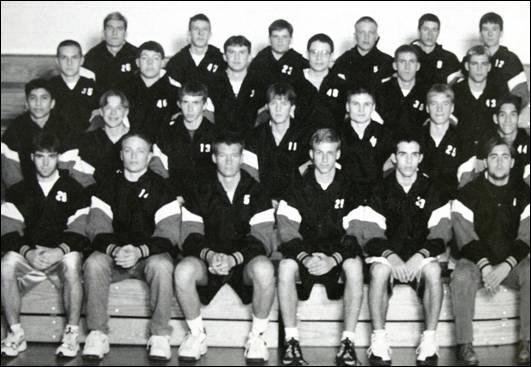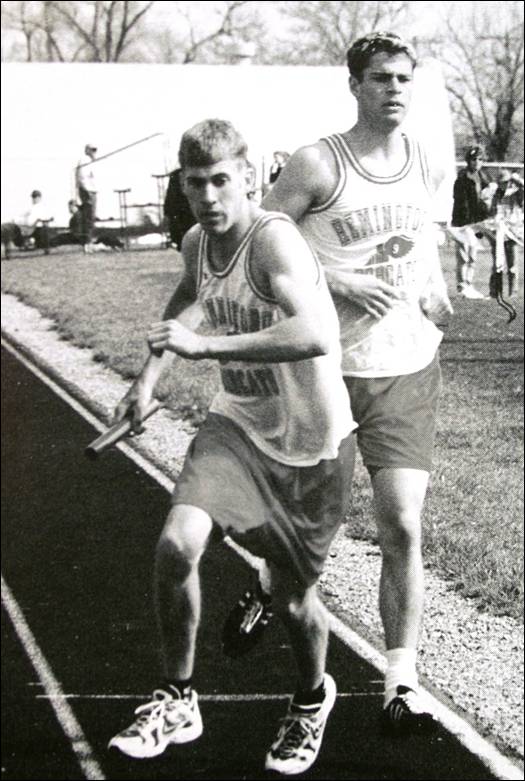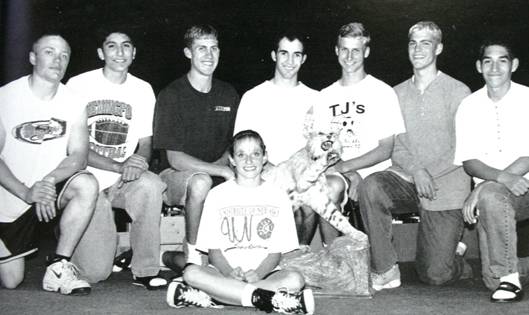 Golf – Todd Ziettlow, as the new coach, and the team of 11 ended the season as Panhandle Conference Champs.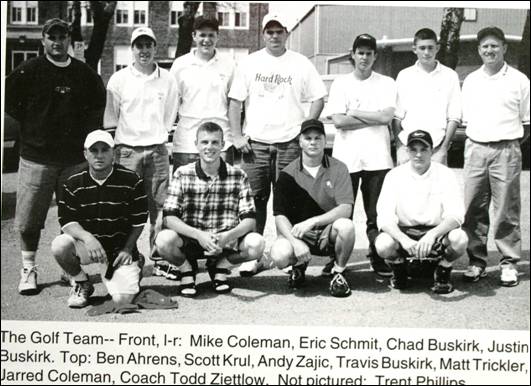 Candid Shots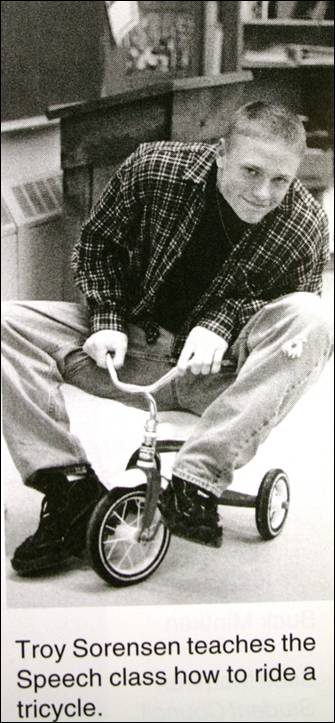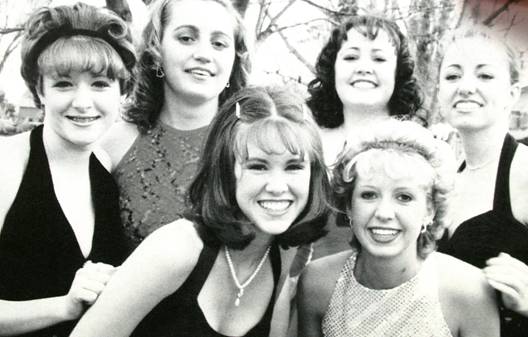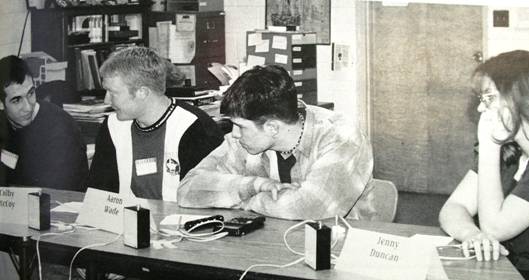 Clubs and Activities –FFA President – Alicia McDonald; VP – Adam Wacker; Secretary – Karina Dye; Treasurer – Trent Phillips; Reporter – Nick Planansky; Sentinel – Andy Zajic; Parliamentarian – Travis Lund; Chaplin – Justin Buskirk; under the advisory of Jim Milne had 20 members qualify for state. FCCLA Advisor Mrs. Buskirk, President – Megan Wernke; VP – Tori Sorensen; Secretary – Sara Clark; Treasurer – Katie Gettert; Student Body – Brooke Raschke; Financial Fitness – Holly Reed; Power of One – Melissa Kuhn; Historian – Jessica Schledewitz; Families First – Anne Moser.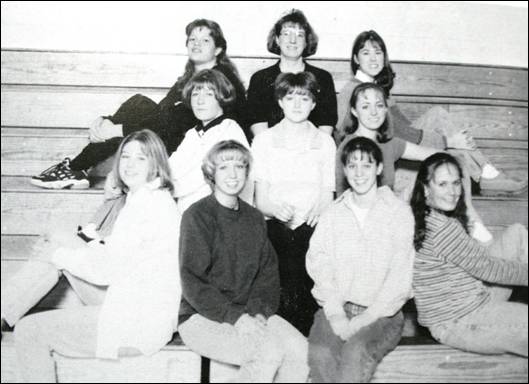 Hemingford FCCLA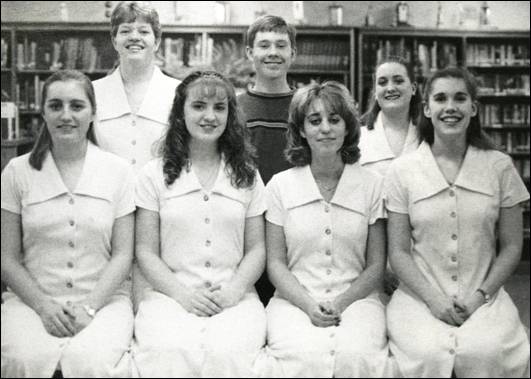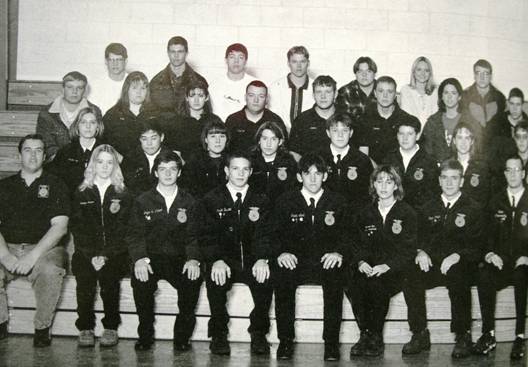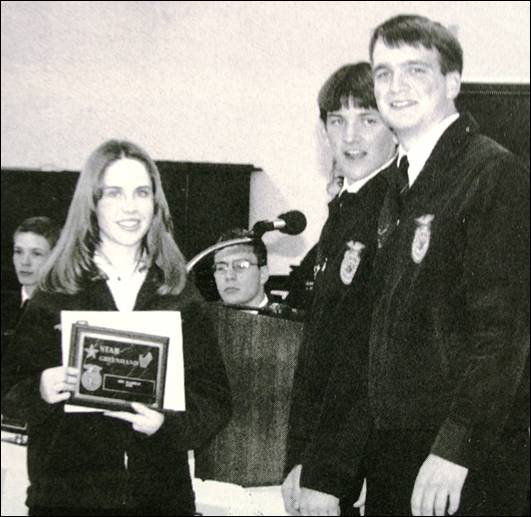 Close Up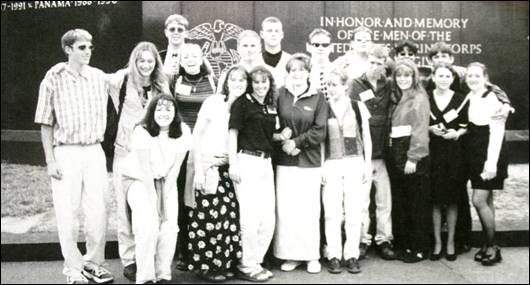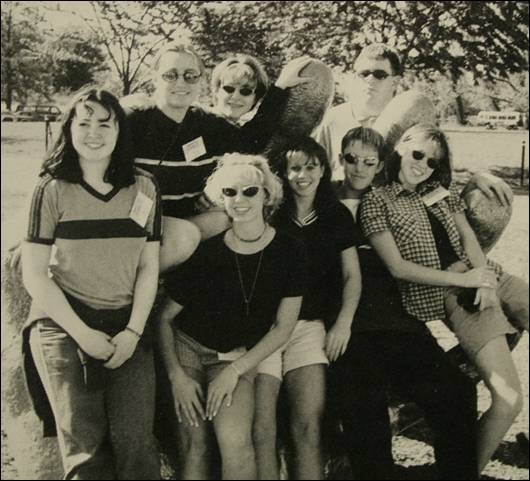 Homecoming Royalty – King – Brandon Vogel; Queen – Kara Haas; Attendants – Billi Olson, Troy Sorensen Eric Reed, Sara Clark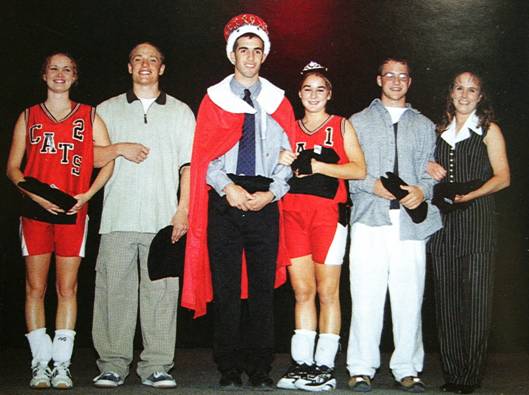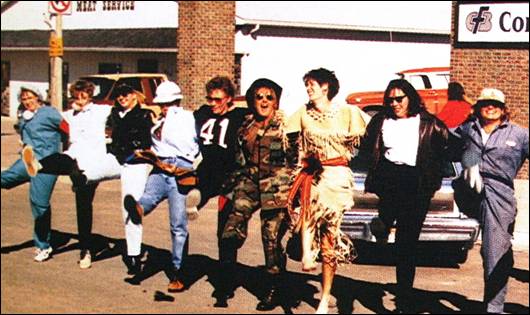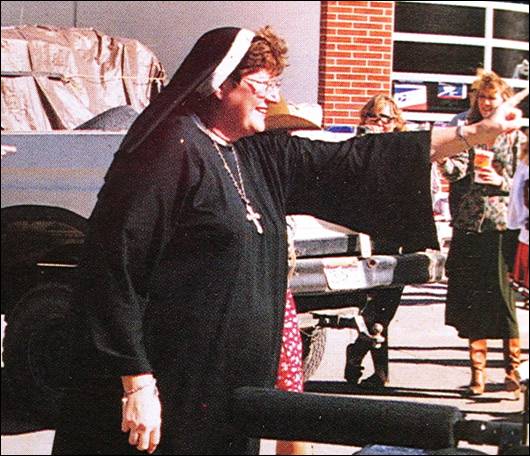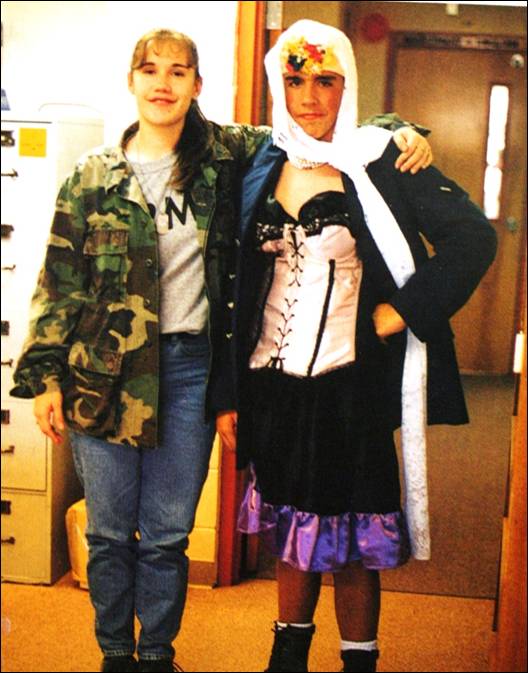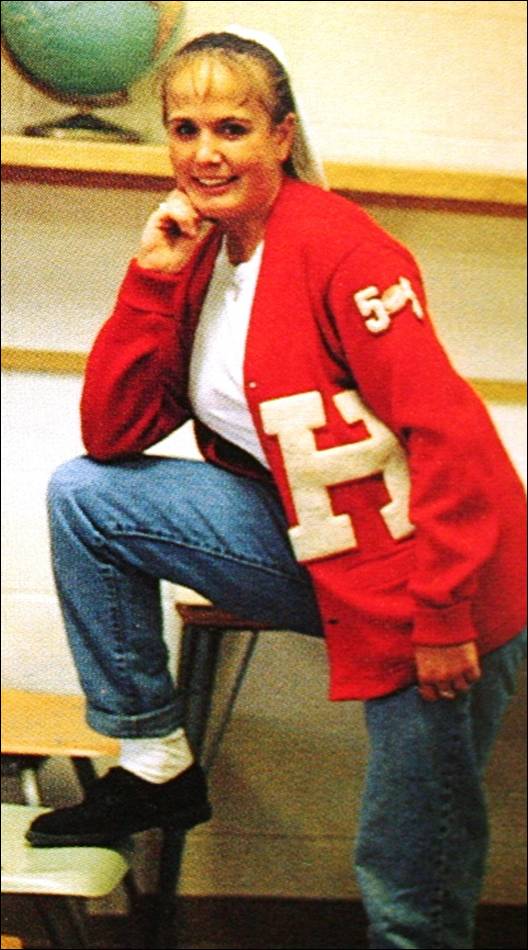 Cheerleaders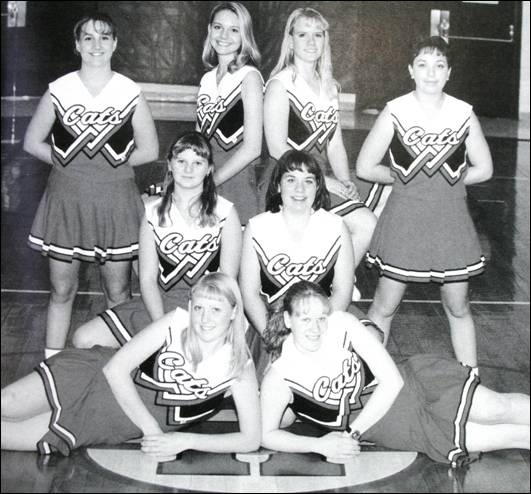 Prom Royalty – King – Colby McCoy; Queen –Jessica Pfieffer; Attendants – Austin Engel, Terra Smith, Heath Bremer, Holly Reed; Crown bearers – Tanner Green, Nicole Schekal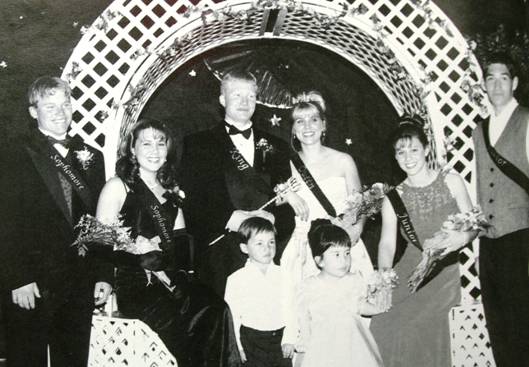 Prom Theme – "Whispers in the Park"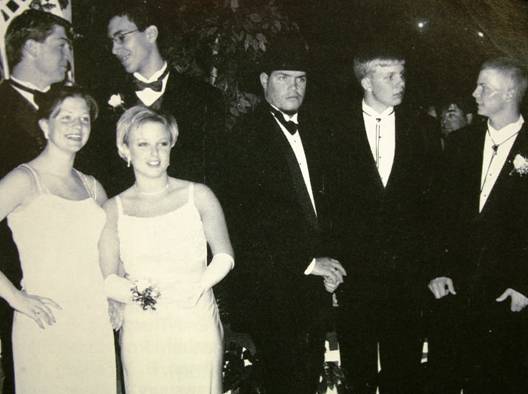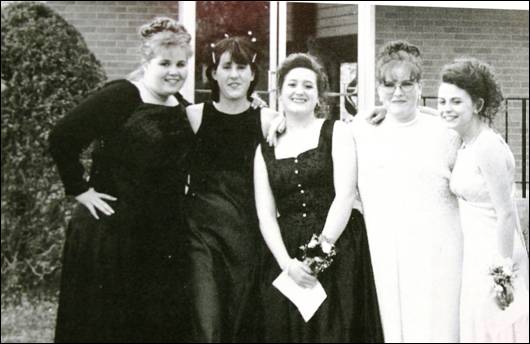 Senior Class Motto –"Our greatest glory is not in never falling but in rising everytime we fall."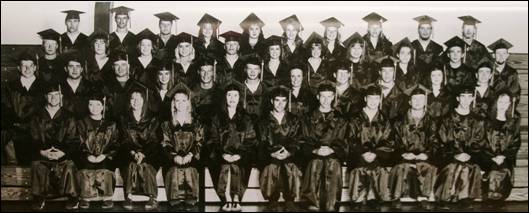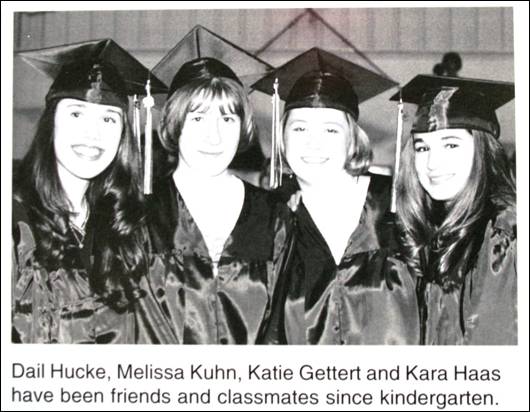 Senior Class Officers – President – Eric Reed; VP – Ben Ahrens; Secretary – Kara Haas; Treasurer – Katie Gettert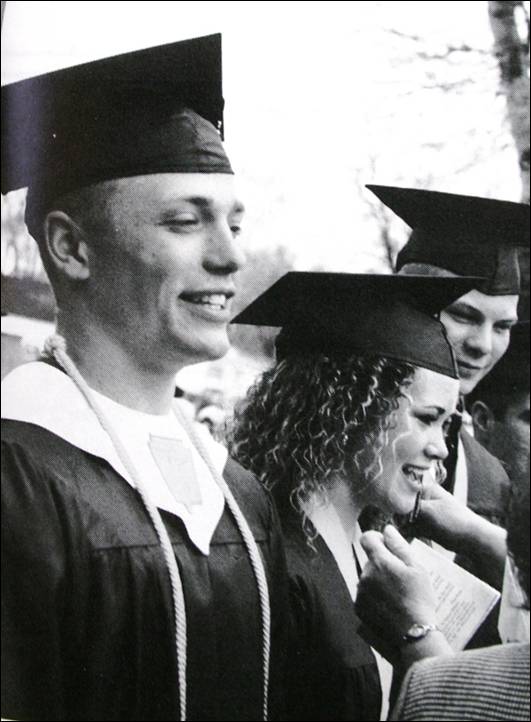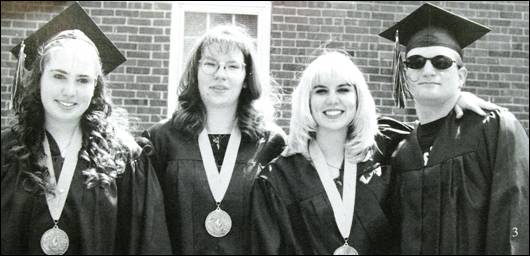 Junior Class Officers – President – Megan Wernke; VP – Anne Moser; Secretary – Jessica Schledewitz; Treasurer – Deanna Counts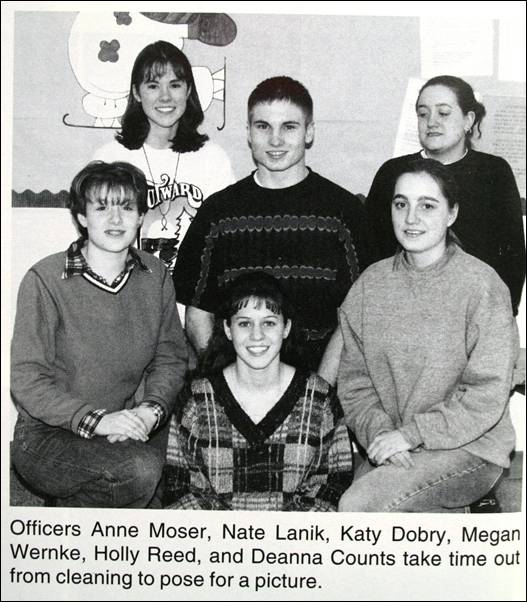 Sophomore Class Officers – President – Misty Prochazka; VP – Matt Gasseling; Secretary – JJ Gonzales; Treasurer – Amber Yardley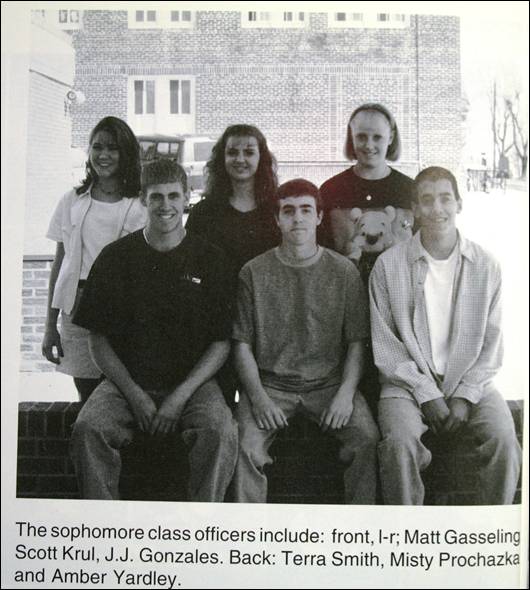 Freshmen Class Officers – President – Brett Sorensen; VP – Melissa Wright; Secretary – Cortney White; Treasurer – Mary Curtis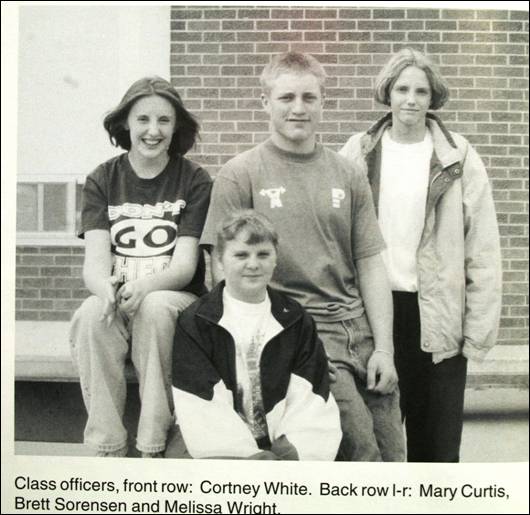 Valedictorian – Brandon Vogel, Tori Sorensen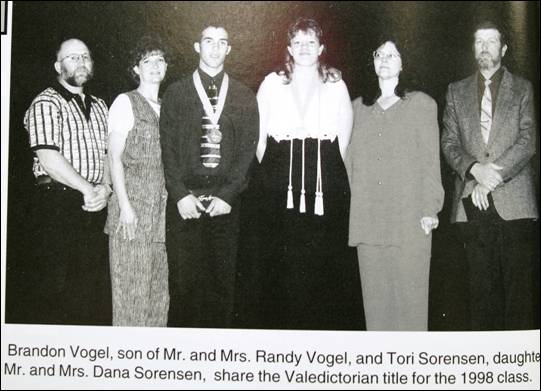 State Competitions –Troy Sorensen, Dusty Gonzales, Matt Gasseling, Brandon Vogel, Scott Morrison, Dusty Cheek, Heath Bremer, Randi Furman, Austim Engel, Scott Wright, Mike Coleman, John Sample, Adam Wacker.
CSC Scholastic Contest medal winners.
Other Award Winners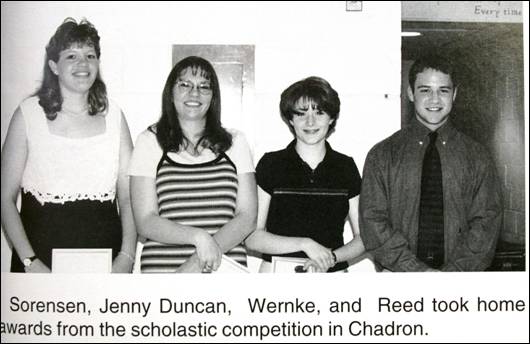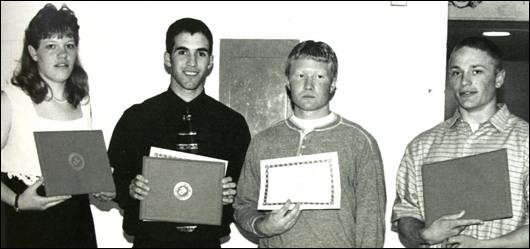 Special or Unique Happenings –The town of Hemingford claimed 1st place of the Nebraska Clean Community Award in December 1997.
Senior Class Enrollment –46
Kindergarten Class Enrollment –24
Yearbook Dedication –
Superintendent – Edwin Hollinger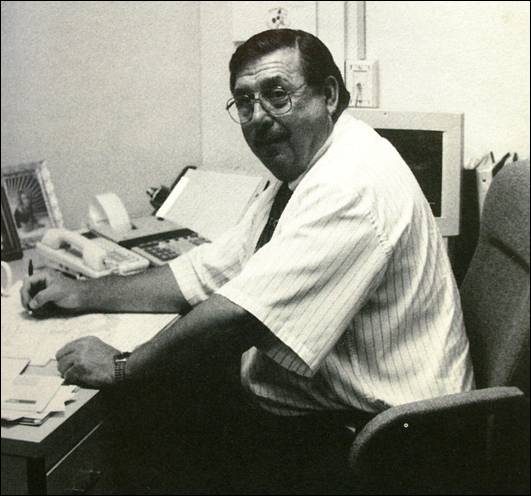 Principal – Steve Osborn, High School; Glen Kotschwar, Elementary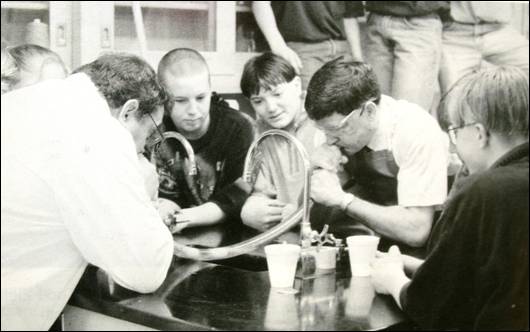 Elementary Teachers – Kindergarten – Mrs. Folkerts, Mrs. Stockton; First Grade –Mrs. Stolldorf, Mrs. Davies; Second Grade – Gina. Benda, Sally Englehaupt. ; Third Grade – Donna Engel, Mrs. Laeger; Fourth Grade – Nancy Zajic, Marilyn Hucke; Fifth Grade – Cindy Lanik, Mrs. Kotschwar; Sixth Grade – Ms. Laughlin, Miss Farritor
Secondary Teachers –Cindy Ahrens, Kathy Bridge, Brenda Buskirk, Jill Finkey, Kurt Kinkey, Nancy Giorgi, Beverly Hanks, Kay Horstman, Ramona Hucke, Tim Lanik, Jim Milne, Ed Planansky, Mandy Plog, Sue Shaver, Shelly Smaha, Marla Wade, Kim Wiedeman, Dennis Zajic, and Todd Ziettlow.