Renaissance Home Connect, a resource for AR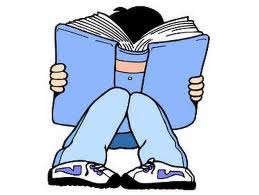 Click the logo above to search

Click the logo above to see your

Child's progress
Renaissance Home Connect Now Available
Students & parents can now view daily progress in reading at any time simply by accessing Home Connect from any computer with Internet access.
Students can also find new books to read!
With Home Connect, students & parents can:
View goals, results of the last quiz taken, and overall progress
Find books that have Accelerated Reader quizzes
View My Bookshelf which shows the books on which quizzes have been taken
Email Notifications:
Students & parents may specify up to six email addresses of parents, guardians, or relatives to receive updates of student progress via email. The recipient must accept the invitation for the notifications to begin. Emails will be sent automatically by the program and will contain results of any Accelerated Reader quizzes the student completes.
To Access Home Connect:
Enter your child's user name and password. (All students should know their user name and password.)
Explore the Home Connect site!
Be sure to "View Your Bookshelf"!
You can view Home Connect from any computer with an Internet connection using these browsers:
• Internet Explorer® 6.02 or later
• Firefox® 1.5 or later
• Safari™ 2.0.3 or later
To log in to Home Connect
Web site: https://global-zone51.renaissance-go.com/studentprogress/homeconnect?t=739959
Information will be sent home from your child's school with the login information you will need. Remember, login is the same login your child uses for Accelerated Reader at school, so you can check it out right now!