2008 Junior - Senior Prom Held
Mystic Journey Takes Place
The 2008 Prom was "twintastic", as three sets of twins were included in the royal entourage, including both sets of crown-bearers, and the King and Queen, Taylor and Gina Jespersen! (Click on Thumbnail to enlarge)
The music was pulsating, the Chicken Cordon Bleu was tasty, the games were great, and the Juniors and Seniors at Hemingford High School are very thankful for parents and supporters for the annual prom, held at the Box Butte County Fair Ag Hall, transformed into a "Mystic Journey" by the Junior Class.
The Sophomore servers were managed by "Real French" Garçon Bruce Shaver and Garçon Jim Wood, both long-time alumni of HHS. Thanks Fellers!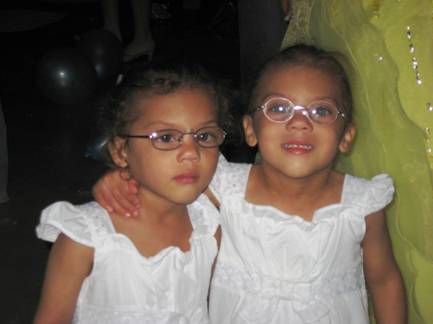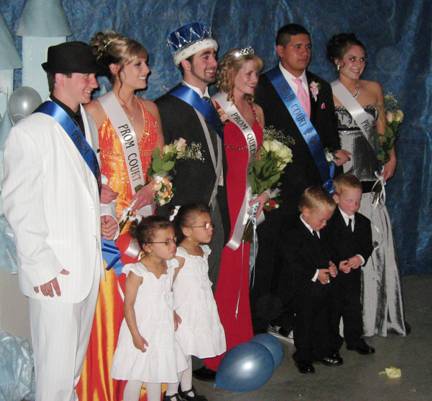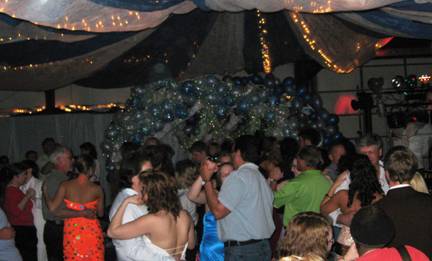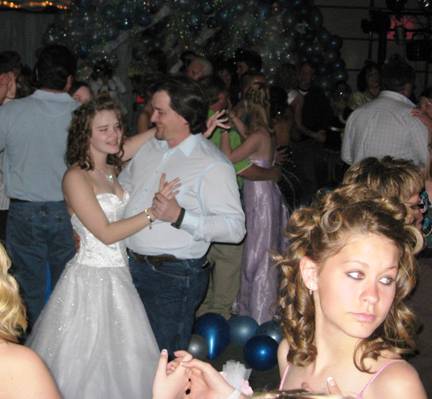 There were parents, grandparents, sisters, brothers, cousins, nephews and nieces in attendance to marvel at the dresses and exotic hairstyles. After the Father-Daughter; Mother-Son dance followed coronation, the older folks moved to the exits as the music began to build.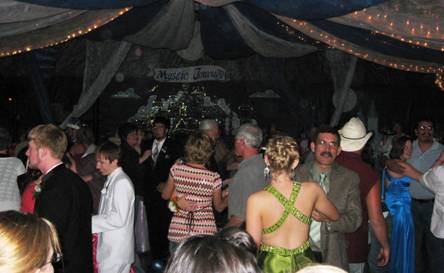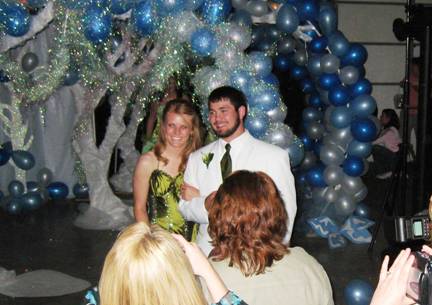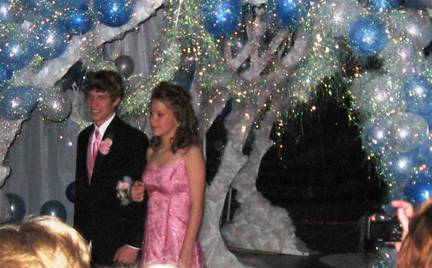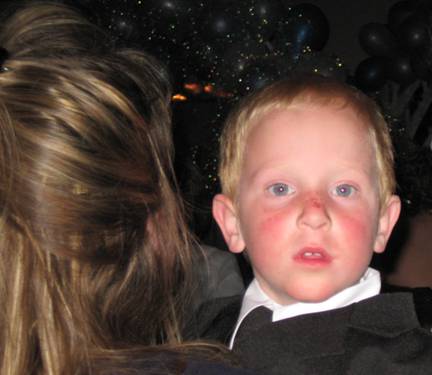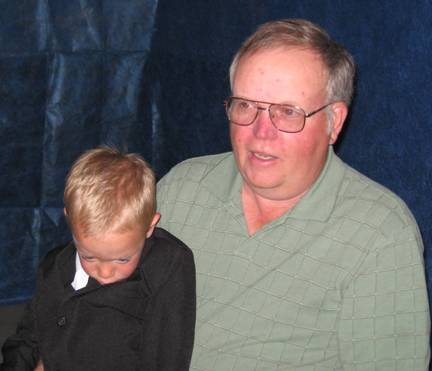 The Royal party was special as always, but this year featured an additional twist: there were three sets of twins in the party, including crown bearers Shanda and Faith Long,  daughters of P.J. and Amy Long ; and Darren and Rick Turek, sons of Todd and Melisa Turek.The final pair of twins were the King and Queen, Taylor and Gina Jespersen, son and daughter of Donnie and Joni Jespersen. 
Junior attendants were Ashley Yardley and Anthony Adamson. Sophomore attendants were Trey Ramos and Brooke Hannaford.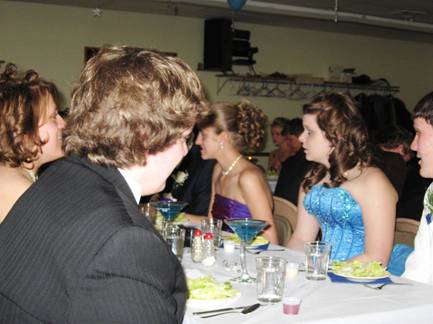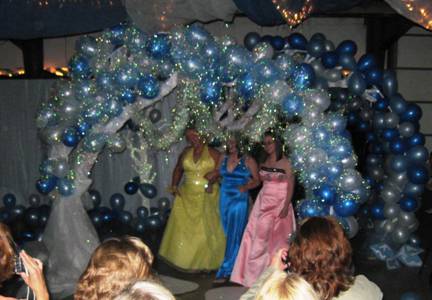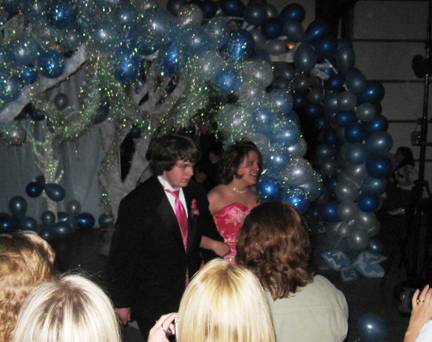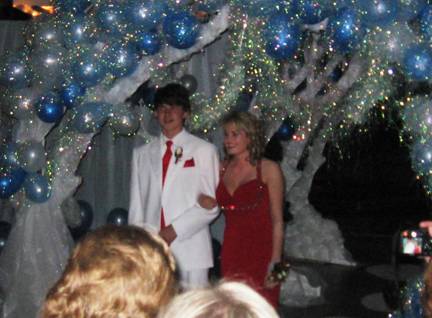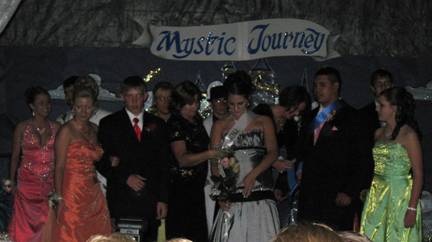 Games galore were held in both gyms after  the dance, with laser tag, black light volleyball, and cards being favorites, in addition to pizzas and soda.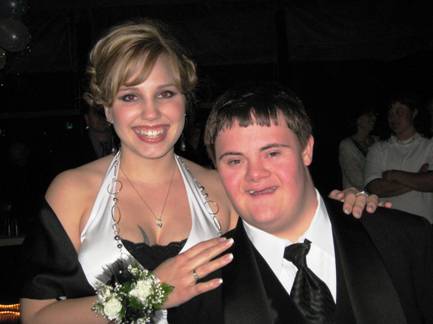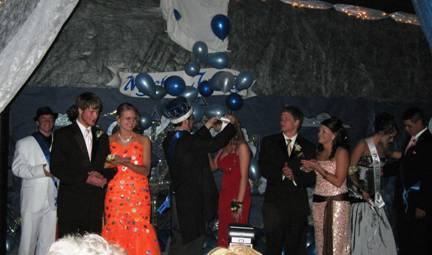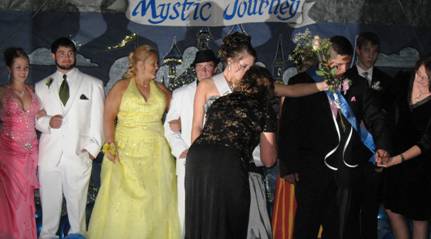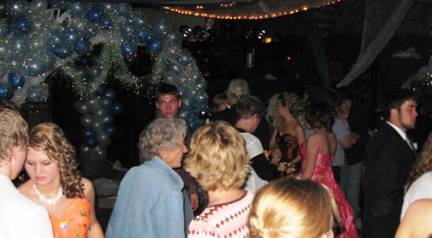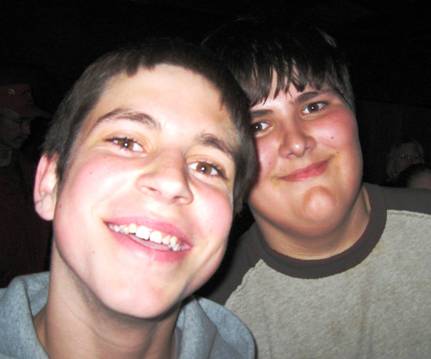 Well, I guess that's all until next year's prom!!