Class of 1957
Thanks to Mrs. Diane Olson and Mrs.Twyla Zak
The Hemingford High School Class of 1957 (Please click on thumbnail to enlarge)
19Hemingford High School 57
Student and Faculty Highlights of the Year
This page features athletic records, officers, themes, important numbers, important happenings, and other educational information from the year in question. It provides a quick and ready resource for Bobcat Grads and families!
A very special thanks to Mrs. Twyla Zak and Mrs. Lynn "Ustohal" Betka for sharing Yearbooks, graduation and Baccalaureate programs, and other wonderful memories.
Student Council Members –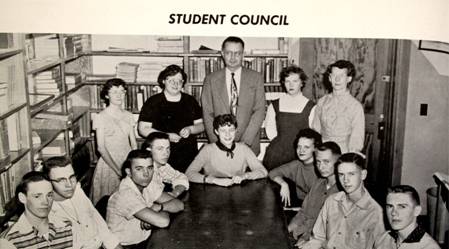 National Honor Society Members –
Music Department –
58 students took part in the High School Chorus. The High School Band was directed by Mrs. Hopkins, with Lynn Ustohal serving as Drum Majorette. Other Majorettes were Verla Turek, Yvonne Thomas, and Clara Rowley. Band Mascot was Kathy Johnson.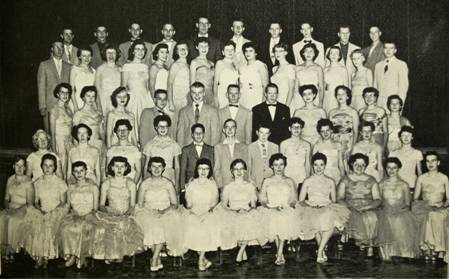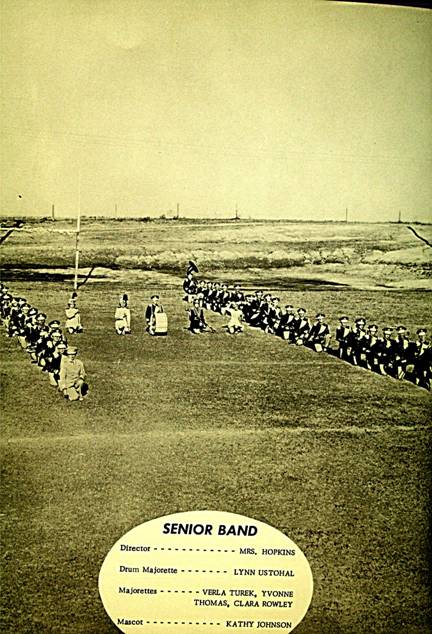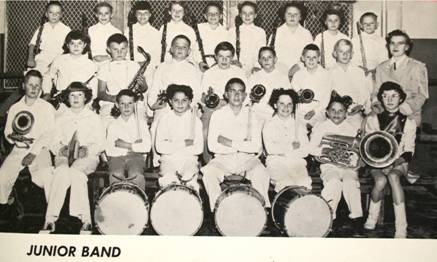 Drama and One Acts –
The Juniors performed "Drums of Death", while the Senior Class play was "Act Your Age". Mrs. Ruzick directed both plays.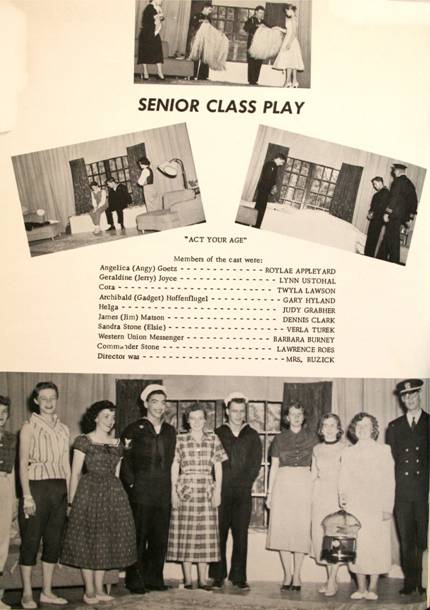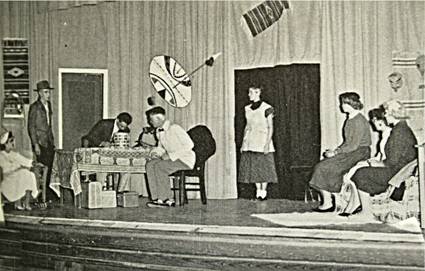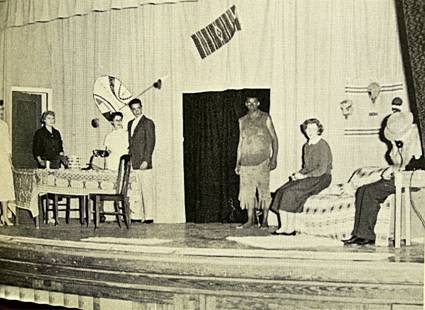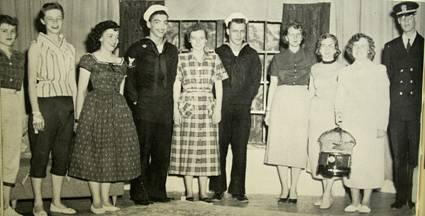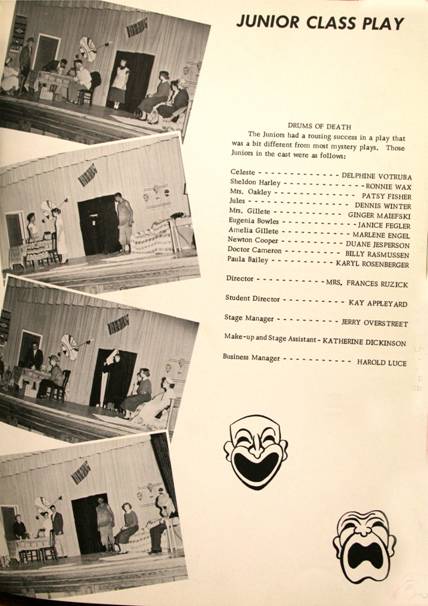 Football –
The Bobcats won four games, beating Crawford 41-18; Chadron Prep 13-6; Alliance Reserves 40-6, and Sidney St. Pat's 7-6. The five losses were to Hay Springs, Gordon, Chadron , Morrill, and Rushville.
Dennis Fosket was All-Conference, and Co-Captains were Paul Snyder and Dale Wood. Team members includedPaul Burney, Kenneth Horstman, Jim Wood, Bob Reindl, Bill Carrell, Ron Wax, Jerry Overstreet, Dale Campbell, Dennis Winter, Gary Hyland, Lawrence Roes, Bill Gasseling, along with Wood, Snyder, and Fosket
Head Coach was Jep Byrum.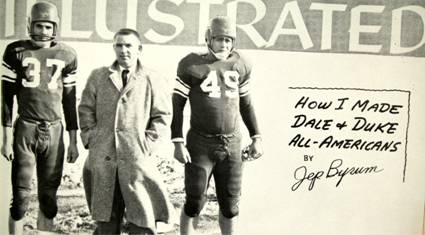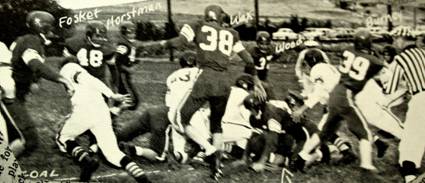 Volleyball – Was not yet offered at HHS
Cross Country – Was not yet offered at HHS
Girls Basketball – Was not yet offered at HHS
Boys Basketball –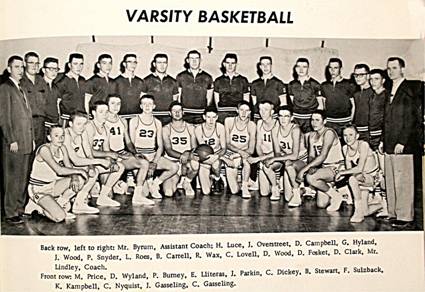 Wrestling – Was not yet offered at HHS
Girls Track and Field – Was not yet offered at HHS
Boys Track and Field –
Head Coach Lindley and Assistant J.J. Byrum were assisted by Co_Captans Dale Wood and Kenneth Horstman.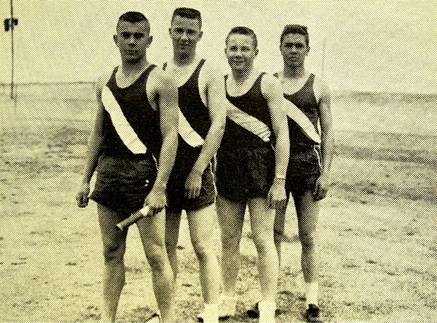 Horstman, Campbell, Wyland, and Lliteras
Dale and Jim Wood led the hurdling Corps for the Bobcats
Overstreet, J. Wood, D.Wood, and Gasseling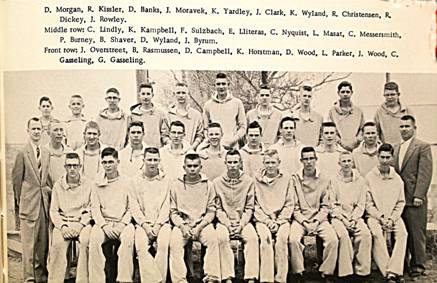 Golf – Was not yet offered at HHS
Clubs and Activities –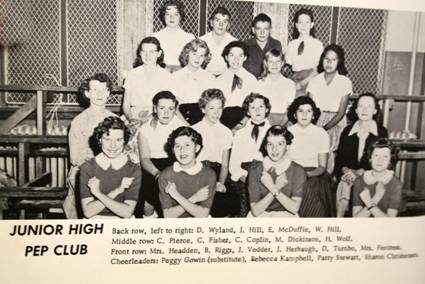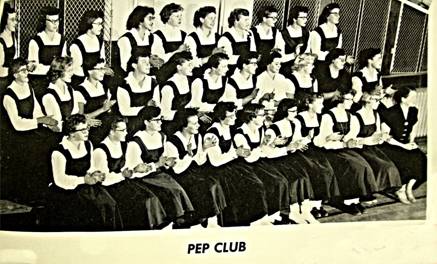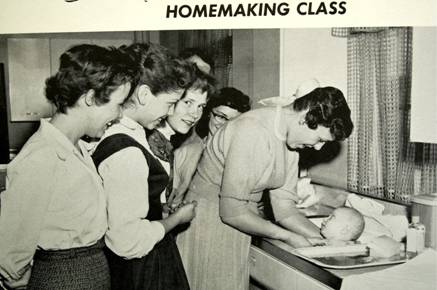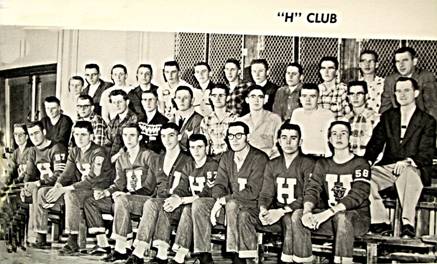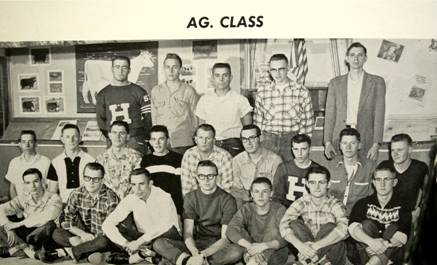 Royalty Throughout the Year –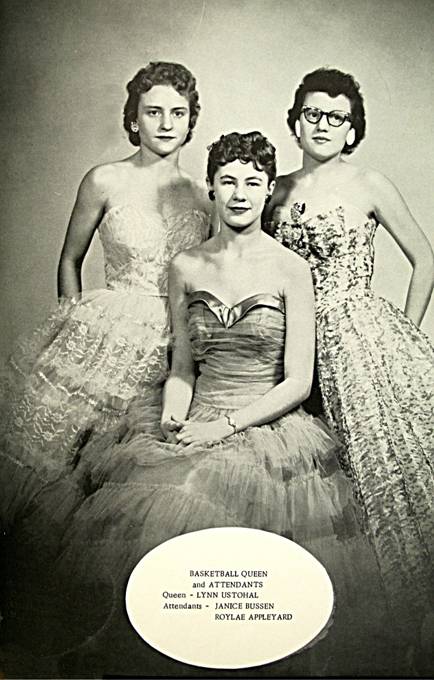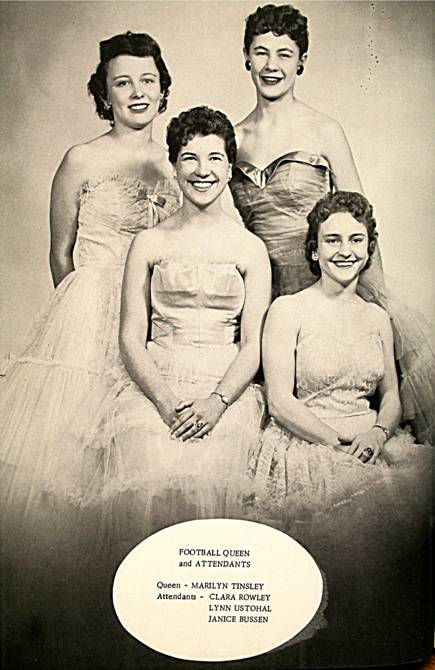 Homecoming Royalty –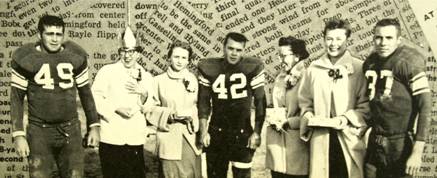 Prom Royalty –
Bob Stewart, Jim Wood, Ronnie Wax, King Dale Wood, Queen Verla Turek, Karyl Rosenberger, Judy Ward, and Lynda Rosenberger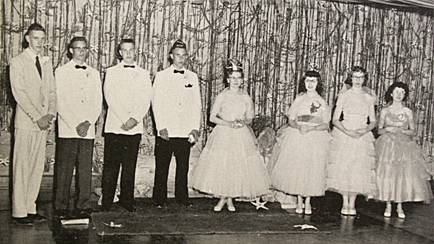 Prom Queen Verla Turek and Prom King Dale Wood take a turn on the dance floor.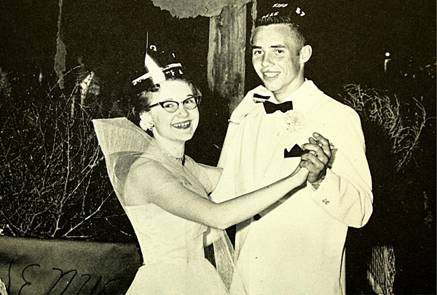 Prom Theme –
"Paradise of the Deep"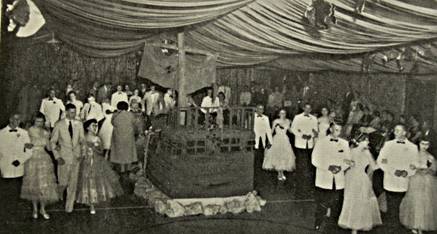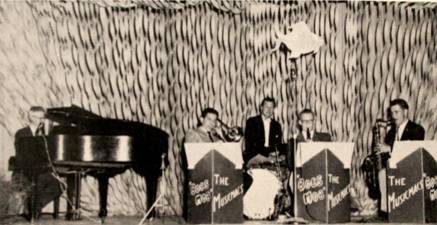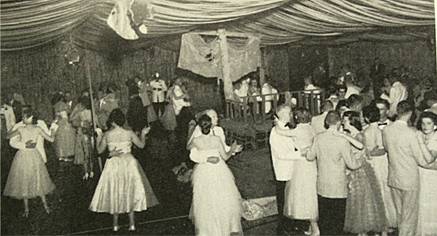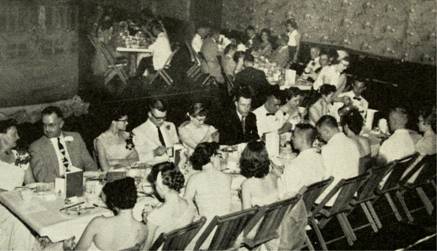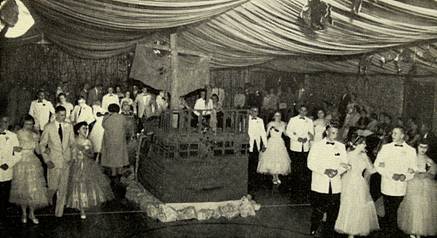 Senior Class Motto – "Out of School Life, Into Life's School"
Class Flower – Pink Carnation
Class Colors – Rose and Silver
Senior Honors –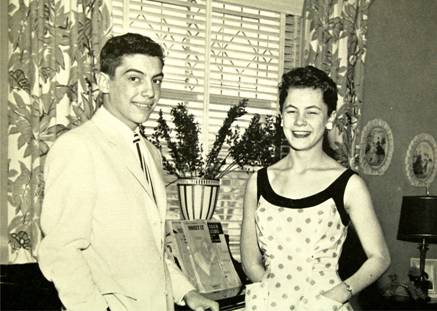 "Best Looking" – Gary Hyland and Lynn Ustohal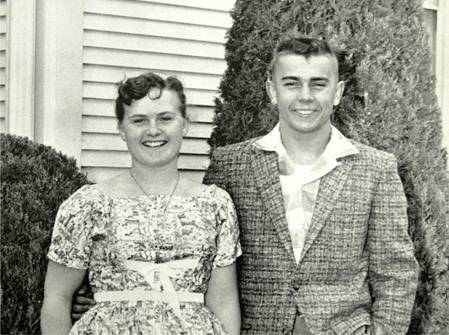 "Best Personality" – Barbara Burney and Kenny Horstman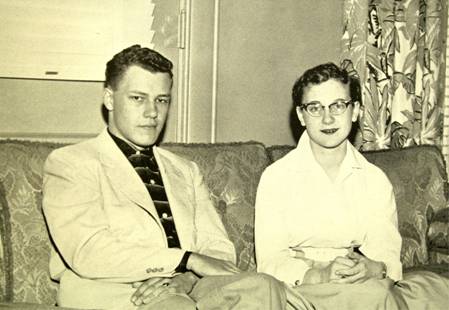 "Most Likely to Succeed" – Dennis Clark and Verla Turek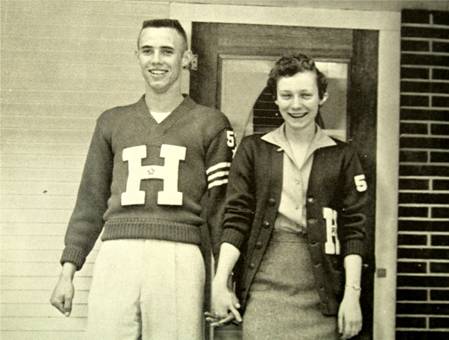 "Most Athletic"- Dale Wood and Judy Grabher
Senior Class Officers – President – Lynn Ustohal; VP – Verla Turek ; Secretary – Clara Rowley ; Treasurer- Marilyn Tinsley; News Reporter – Darwin Annen, Class Sponsor – Mrs. Johnson
Junior Class-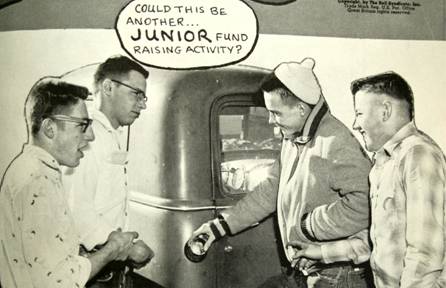 Sophomore Class -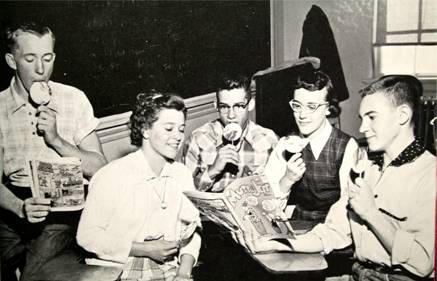 Freshmen Class -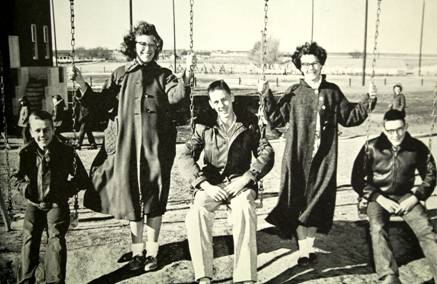 Valedictorian – Verla Turek
Salutatorian – Janice Bussen
Board President Robert R. Moran awarded Diplomas, while Elder L.O. Barnes gave the invocation and benediction.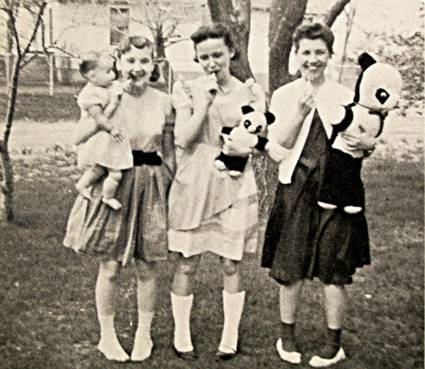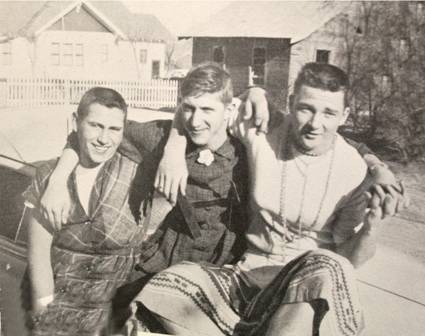 Shots of Downtown Hemingford from 1957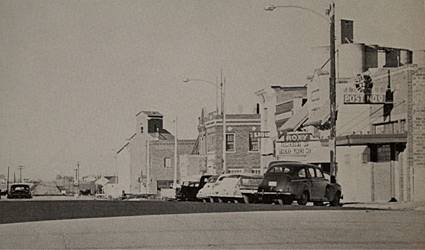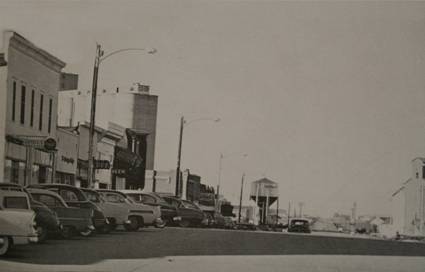 Hemingford Cheerleaders –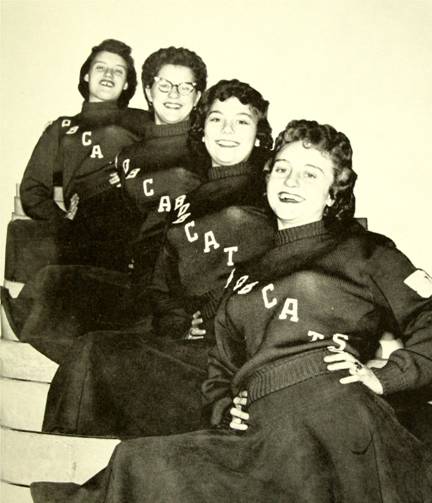 Senior Class Enrollment – 33
Kindergarten Class Enrollment – 13
Yearbook Dedication – Mr. Chuck Lindley, Science teacher and Coach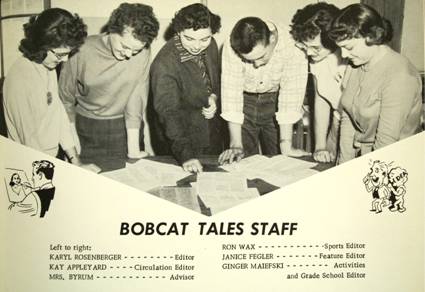 Superintendent – Mr. Glenn E. Bosley
Principal – Mrs. Josephine Johnson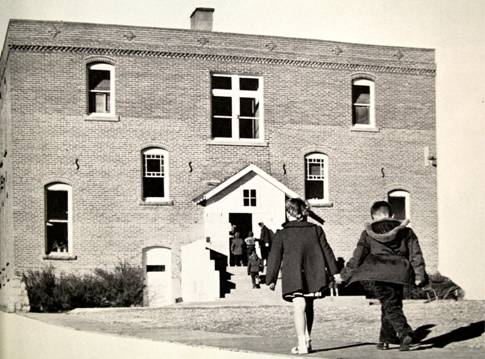 Elementary Teachers and Their Classes (K-8)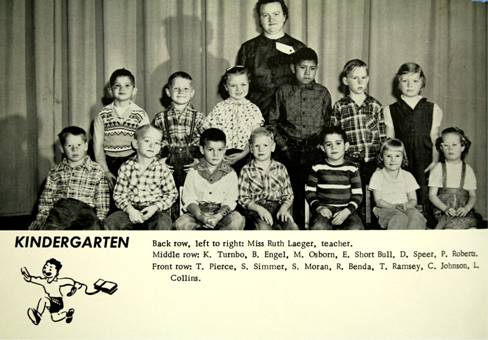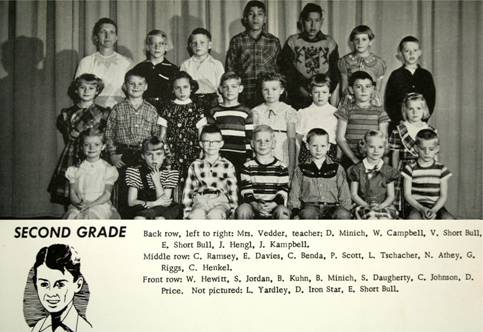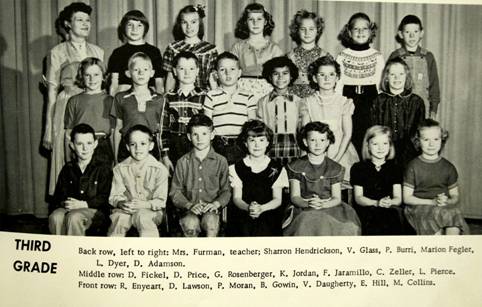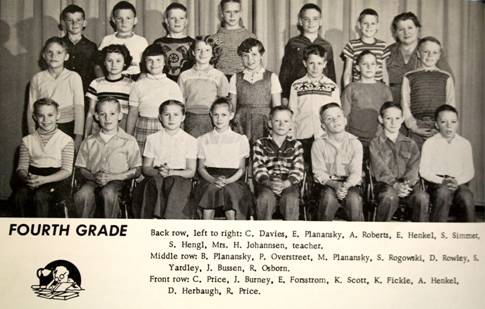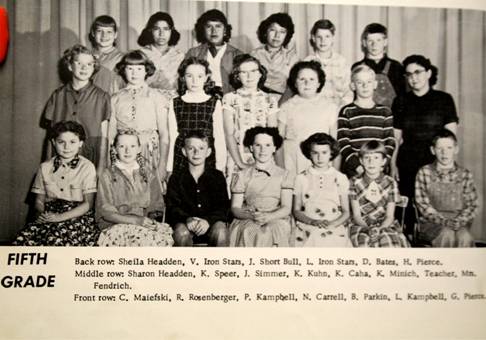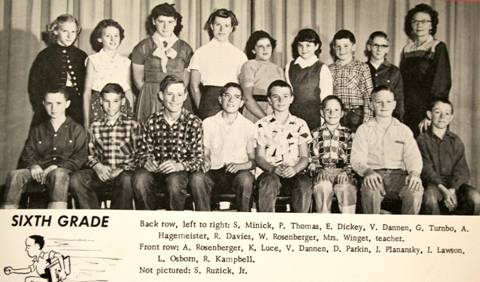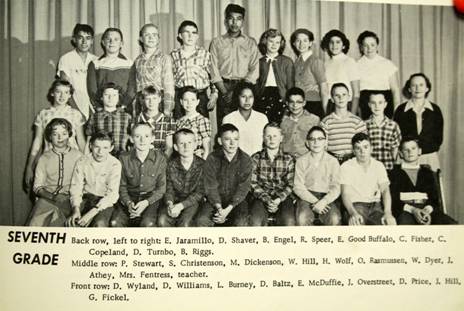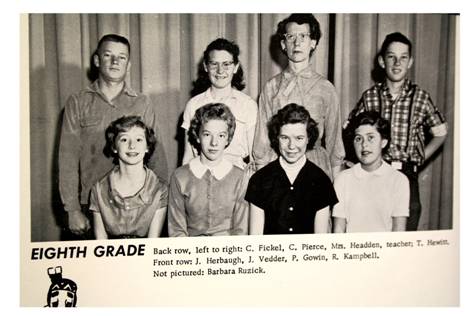 Secondary Teachers – Mr. and Mrs. Byrum, Mrs.Ruzick, Mr. Lindley, Mrs. Burnham, Mrs. Hopkins, Mr. Ruzick, Mrs. Fentress, Mr. Scott, and Mrs. Headden
Other Staff Members – Mr. J.L.Wax, Custodian, Mrs. Eleanor Traster, Office Secretary