Lady Cats Coming On
(UPDATED Wednesday)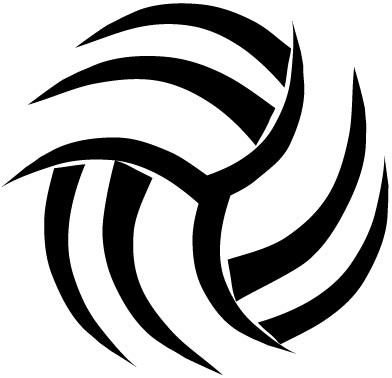 The Lady Cat volleyball team seems to be gaining some steam as the 2007 season begins to approach sub-district play. Coach Lisa Janssen's netters have finished as runner-up in the Panhandle Activities Conference and also won two matches in Hemingford's other conference, the Western Trails.
The Lady Cats beat a good Edgemont team in the PAC, before taking the first set against State Ranked Hay Springs before falling 1-2. In the WTC, Hemingford beat Morrill 2-1, before falling in the semis 0-2 to Bridgeport. In the consolation Championships, the Cats beat a decent Mitchell team 2-1. Hemingford had lost twice earlier this season to Mitchell.
Following last night's triangular in Harrison, where the Lady Cats won in straight sets over Sioux County and Crawford, they are 15-12! their best record in many years.
Sub-Districts begin on Monday, October 29th in Gering in the C2-12 Tourney. Click on the link below for the bracket. (Hemingford takes on Bridgeport in the first round, a team they have lost to three times this season already - the fourth time might be the charm?)
http://www.nsaahome.org/nsaaforms/officials/vbbrackets.php?distid=61
The Lady Cats are coached by Lisa Janssen and Assistant Coach Dave Chatelain.
2007 VB
Susan

Oct 22, 2007

I am so proud of this Volleyball team and coaching staff. They have gutted out some tough games, come from behind 0-2 to win three in a row in a hostile gym - (TWICE), and have given great performances at both the Panhandle and Western Trail tournaments. What an amazing record!! Good luck tomorrow - I'll be there cheering you on! (ps: coach -don't let the warriors get you!!!) ha ha

Unknown

Oct 24, 2007

It sounds like these ladies have played there heart out. Nice job ladies!
Darcy

chamber@bbc.net

Alliance

Chamber of Commerce, Administrative Assistant

Oct 24, 2007

WAY TO GO!! Keep up the great work. Your efforts will be reflected in your achievements.