Class of 1930
Just Updated !
19 Hemingford High School 30
Student and Faculty Highlights of the Year
This page features athletic records, officers, themes, important numbers, important happenings, and other educational information from the year in question. It provides a quick and ready resource for Bobcat Grads and families!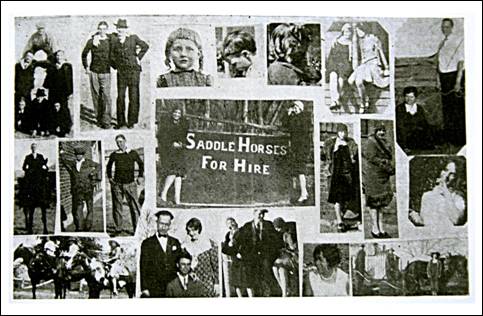 Music Department –The high school orchestra consisted of 13 musicians. 45 singers made the high school chorus.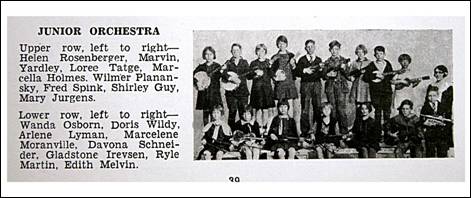 Drama and One Acts – Senior Class Play, " Smilin' Through", directed by Mr. Elkins.; Junior Class play, " The Henpecked Hero"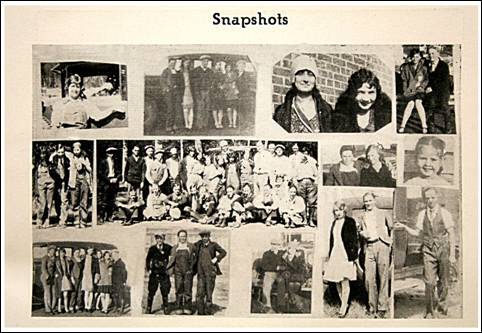 Football – Coach Walter S. Skelton and his team of 17 players had a season of 0-7 record.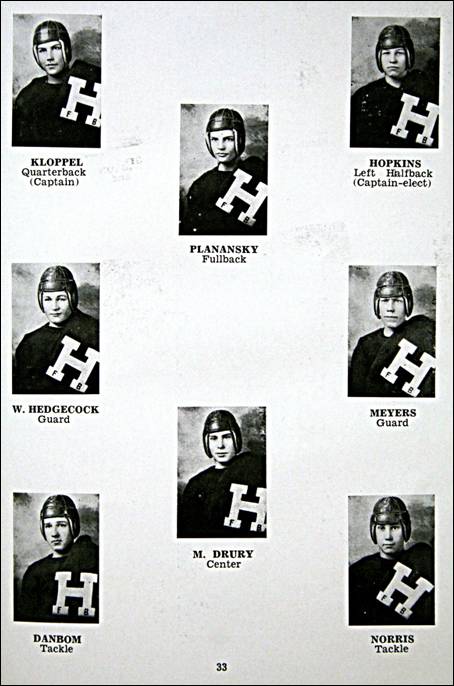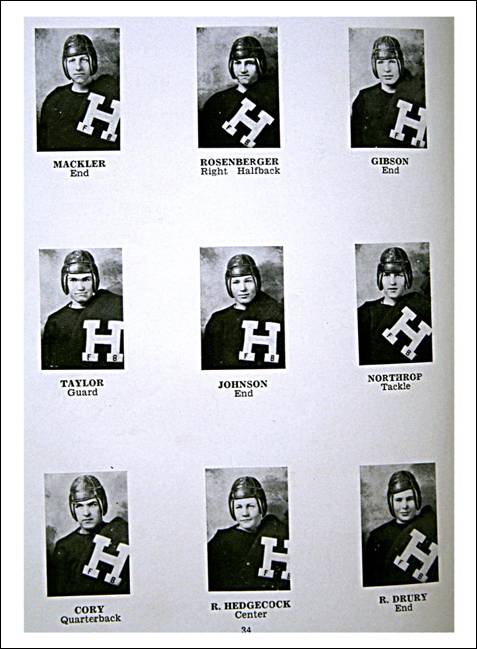 Girls Basketball –Winners of 1930 Basketball Tournament, the team had six players, Velma Plahn, Margaret Rodeman, Jessie Cross, Marie Duhon, Beryle Haile, and Iola Hansen.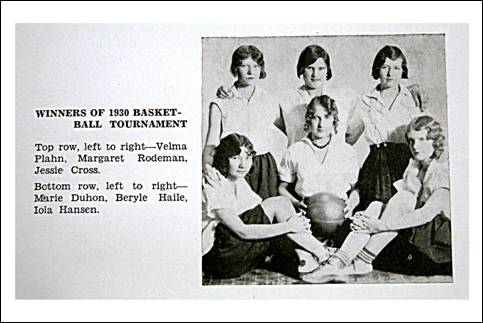 Boys Basketball –The team of 11 players and Coach Walter S. Skelton ended the season with 8 wins and 5 losses. Victories were over Harrison, Marsland (Twice) , St. Agnes (twice), Crawford, Hyannis, and Hay Springs. Members included Merle Rosenberger, Harold Hopkins, Howard Whelan, Fawn Hill, Donald Britton, Louie Mackler, Oscar Planansky, Marvin Drury, Kenneth Kloppel, Cecil Gibson, and Lamar Johnson.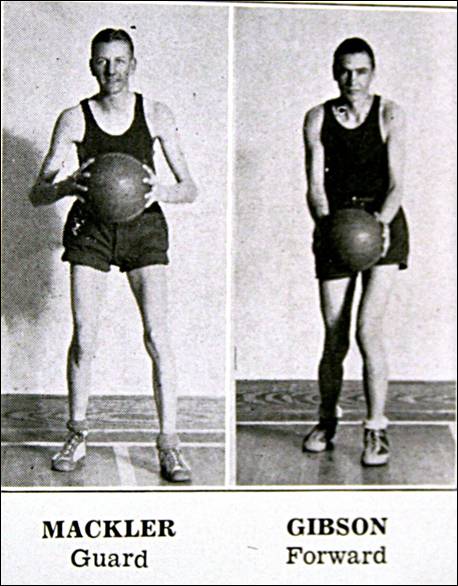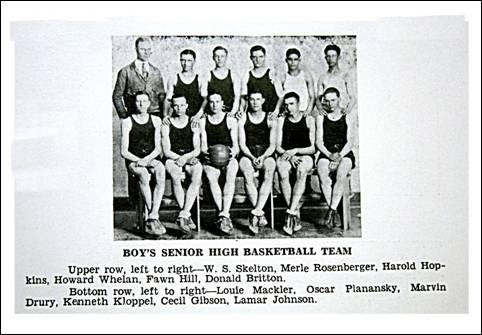 Boys Track and Field – Team members included Marvin Drury, Kloppel, Cecil Gibson, Myers, Bacon, DuBois, Johnson, and E. Gibson.
Clubs and Activities –Girl Reserves, Camp Fire Girls, Hi-Y, and Pep Club.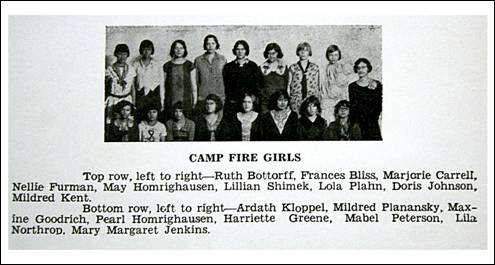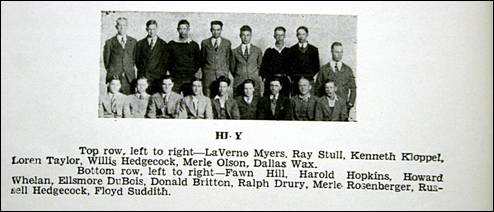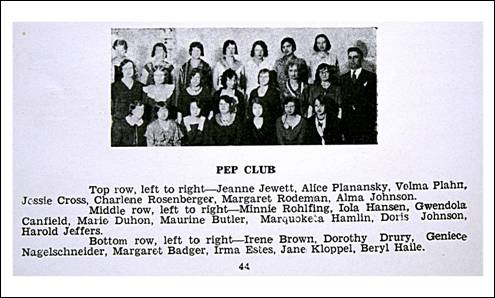 Prom Royalty – Queen -; King; Attendants
Senior Class Motto – " Semper Fidelis is Always Loyal"
Senior Class Officers – President – Marion Danbom; VP – Dorothy Hopkins; Secretary-Treasurer – Beryle Haile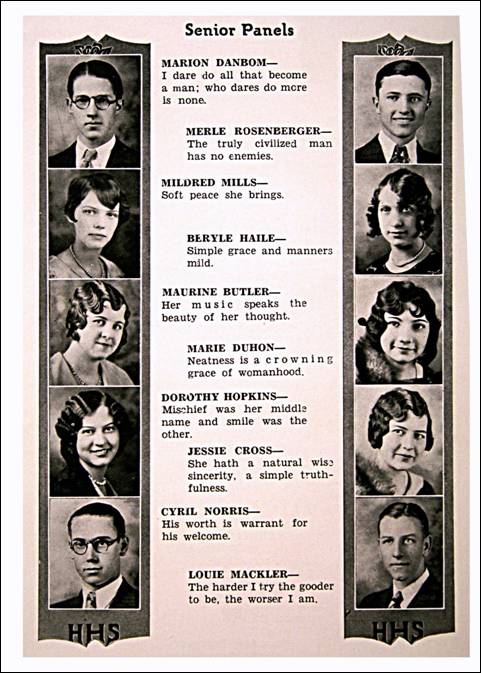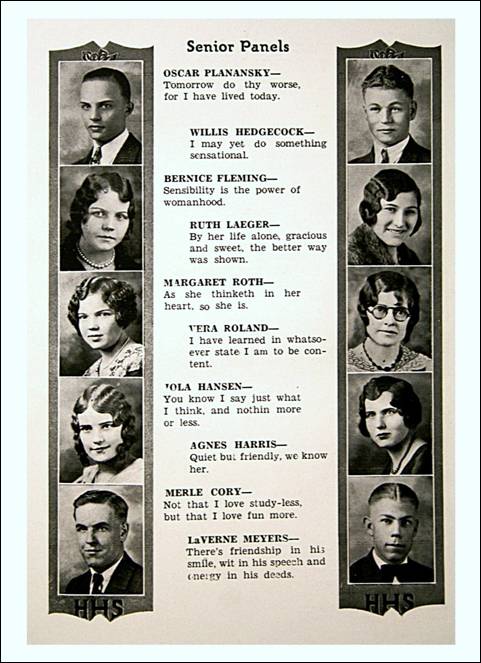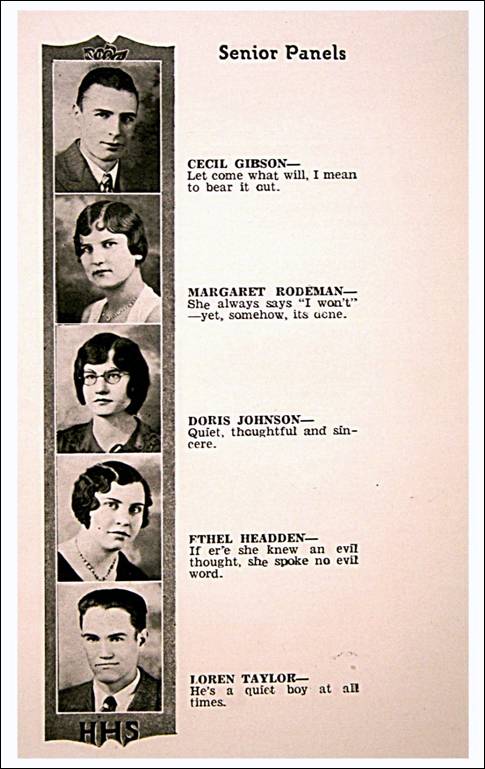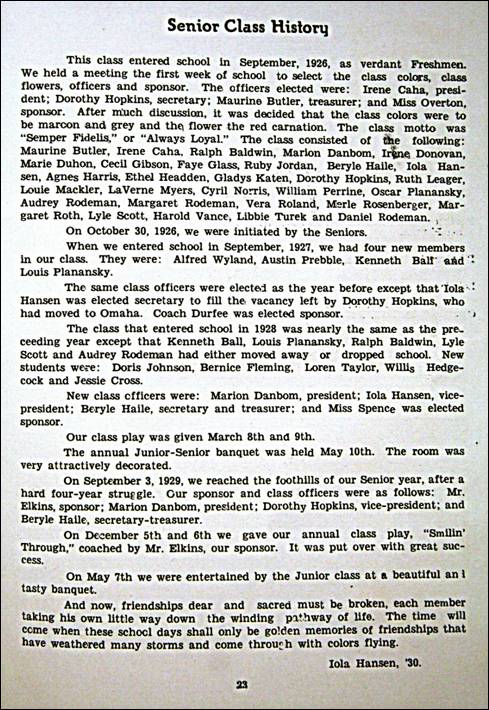 Junior Class Officers – President – Kenneth Kloppel; VP - Russell Hedgecock; Secretary – Irene Brown; Treasurer – Dortha Bunce; Class Reporters – Harold Hopkins, Ralph Drury, Velma Plahn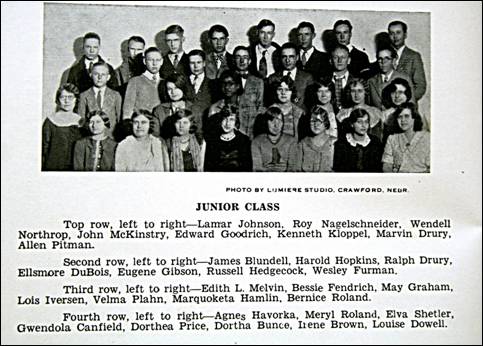 Sophomore Class Officers – President – Erma Estes; VP – Dallas Wax; Secretary – Jane Kloppel; Treasurer - Jack Perrine, Fawn Hill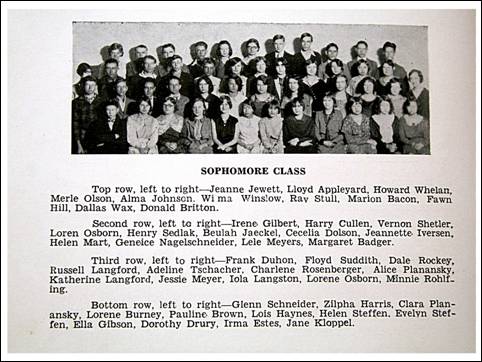 Freshmen Class Officers – President -; VP - ; Secretary - ; Treasurer -
Yearbook Staff – Marion Danbom was the editor. Other staff included Agnes Harris, Ruth Laeger, Dorothy Hopkins, Vera Roland, Jessie Cross, Marie Duhon, Iola Hansen, MargaretRodeman, Maurine Butler, Ethel Headden, Louie Mackler, Merle Rosenberger, Bernice Fleming, Beryle Haile, Doris Johnson, Cecil Gibson, Loren Taylor, Margaret Roth, Mildred Mills, Willis Hedgecock, LaVerne Myers, Cyril Norris, and Oscar Planansky.
Special or Unique Happenings –Known as the "Spudpickers". Normal training was taught by Elsie Van Horn to a class of 14 students.
Senior Class Enrollment –25
First Grade Class Enrollment – 23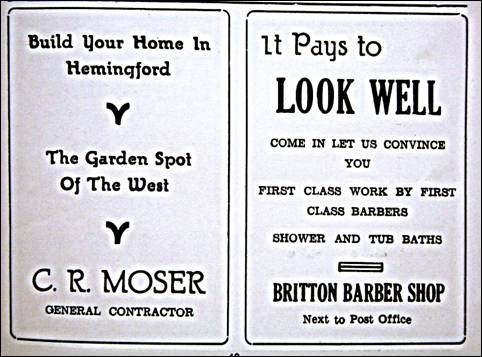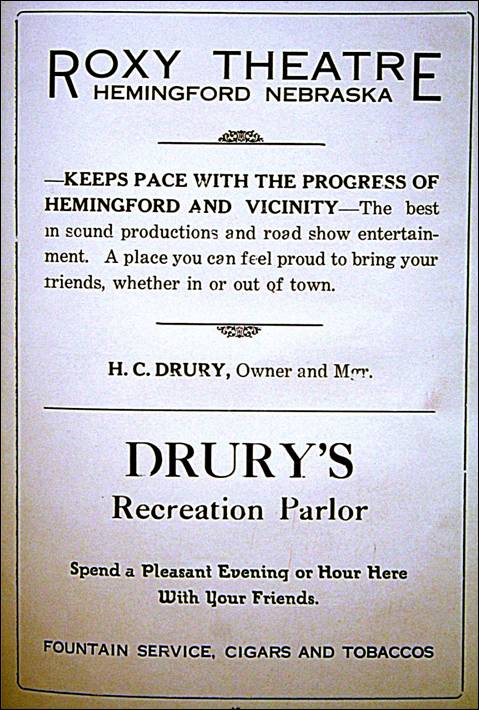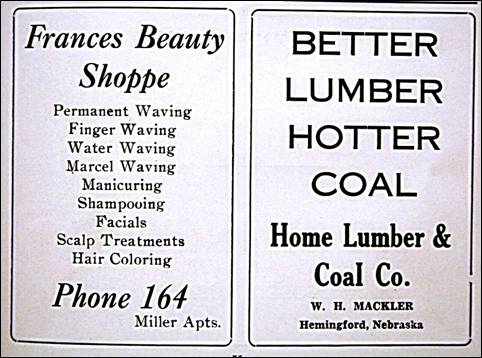 Yearbook Dedication – Wilma Cory, " Into the activities of our school she entered wholeheartedly. To its social life she contributed her portion. We pay tribute to her – a loyal schoolmate and friend".
Mrs. H.E. Harkleroad – " In home life a devoted wife and mother. In community interests an unceasing laborer. We will cherish her memory, for like "Dorcas of Joppa", she cheered the sick and weary."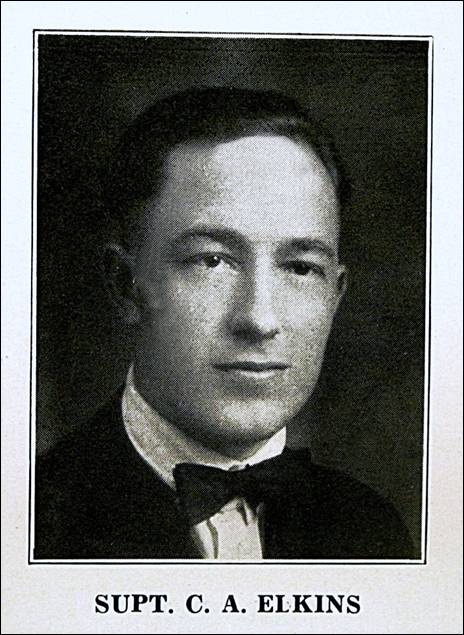 Superintendent – C. A. Elkins , " Hemingford Public Schools: The Hemingford High School is fully accredited to the North Central Association of Colleges and Secondary Schools. No higher accrediment or standing is had by any school in the state. Work is offered in the following departments: College Preparatory, Commercial, Manual Training, Normal Training , and Music. Each department is taught by a teacherwho has a college degree and who has specialized in that line of work. Our school is organized on a 3-3-6 system. The upper three grades in the senior high school, the next three in the Junior High School and six grades in the elementary school.
A full athletic and physical education program is carried on by the school. Students above the third grade are furnished gymnasium or athletic suits by the school
A twenty-five minute activity periodis had each day for convocation, class meetings, social organizations, and fractional credit subjects. In the fractional credit subjects, work is taken up in Dramatics, Parliamentary Law, special help in Music, Spelling, Penmanship, and Library work.
We invite you to visit and inspect our school system. A cordial invitation is extended to all high school folks to enroll in our high school at the opening of school in the fall and we will endeavor to make the year a pleasant and profitable one."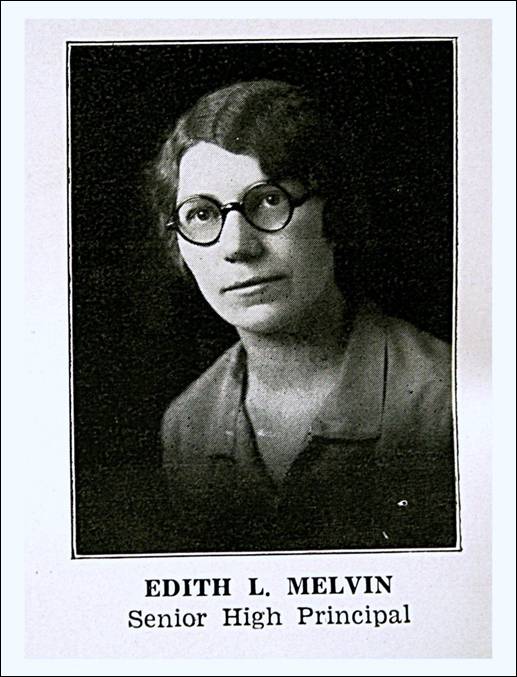 Principal – Edith L. Melvin – Senior High; Harold W. Jeffers – Junior High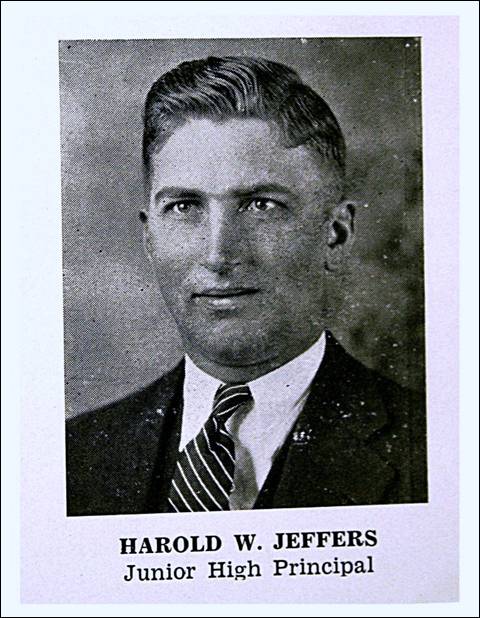 Elementary Teachers – Kindergarten -; First Grade – Hazel V. Hackett; Second Grade – Paul Yeager; Third Grade – A. Pauline Rasmussen; Fourth Grade – Nettie Uhrig; Fifth Grade – Mamie Acker; Sixth Grade – Ruth E. Chumbley
Secondary Teachers –Walter S. Skelton, Minnie L. Rohlfing; Clara M. Ockinga, Mildred E. Kent, Elsie B. Van Horn,
Board of Education – President – W.D. Johnson; Secretary – H.O. Wildy; Treasurer – O.A. Uhrig; Members – William Pruden, A.W. Iversen, and G.W. Parkins