Lady Cats Playing Tough at Mid Point of Season
Win Over Gordon-Rushville Pushes Season Mark to (8-7)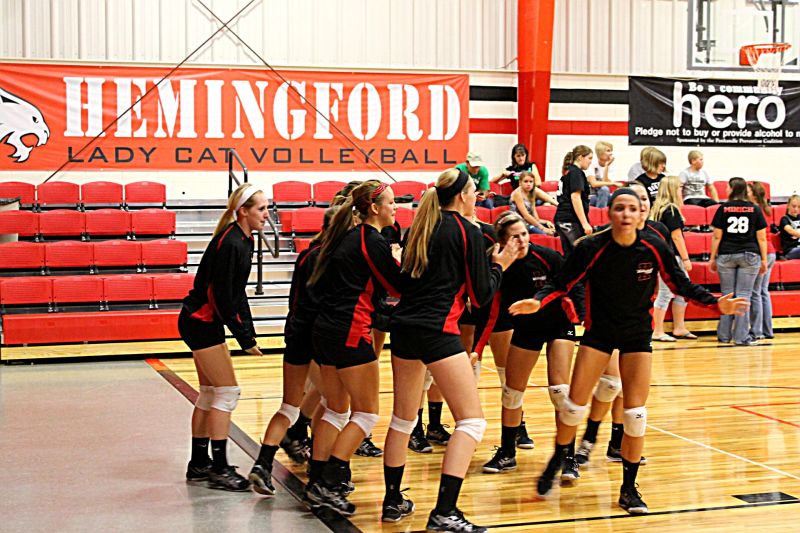 The 2012 Lady Cat Volleyball team has played well during the first half of the season. (Click on pic to enlarge)
Lady Cats Claim Another Victory
(8-7) at Season Mid-Point 
Mitchell Tourney action saw the Lady Cats drop a three-set thriller to Bayard, lose a two-set match to Mitchell, and then re-bound with a great (2-1) win over Gordon-Rushville. Their season record now sits at (8-7).
The ladies also played Banner County at home September 20. "It took us the first set to get warmed up, but the next two sets were great", said Head Coach Kerri Heusman, "The girls played well and the underclassmen came off the bench to contribute to the win tonight also. Scores were 25-16, 25-12, and 25-4. Stats: Cali Rohrbouck had 14 points, 5 aces, and 1 dig."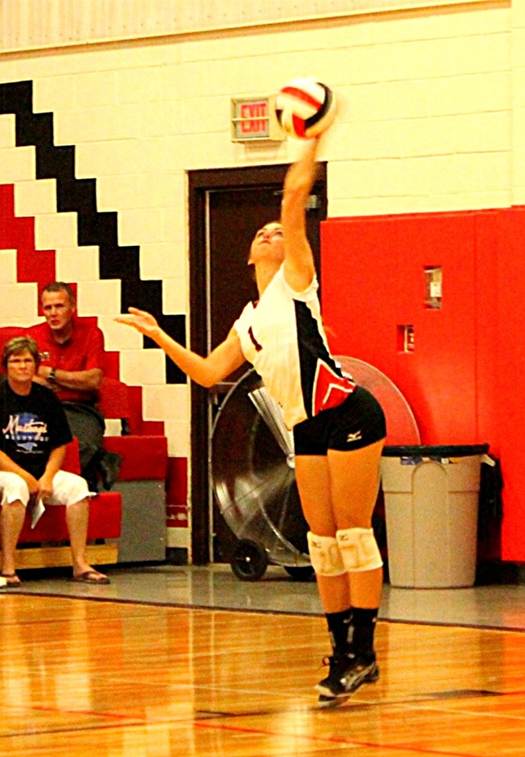 Additional statistics included: Kaitlyn Jespersen had 12 points, 4 aces, 5 assists, 2 digs, and 2 kills. Davina Berg had 10 points, 4 aces, 14 assists, and 2 digs. Sammy Huss had 8 points, 2 aces, 1 dig, and 4 kills. Kelsy Wood had 4 points, 1 ace, 3 digs, 7 kills, and 2 blocks. Paige Phillips had 5 points, 1 ace, 1 assist, 5 digs, and 5 kills. Alexis Phillips had 3 kills and 1 block. Kaitlyn Bergfield had 8 digs. Kristina Kramer had 6 digs. Ashleigh Galles had 1 kill. Lexi Olson had 2 assists.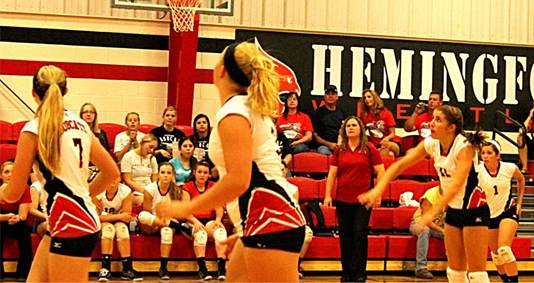 The reserves also won in straight sets against the visiting Lady Wildcats, bringing their mid-season mark to (5-3)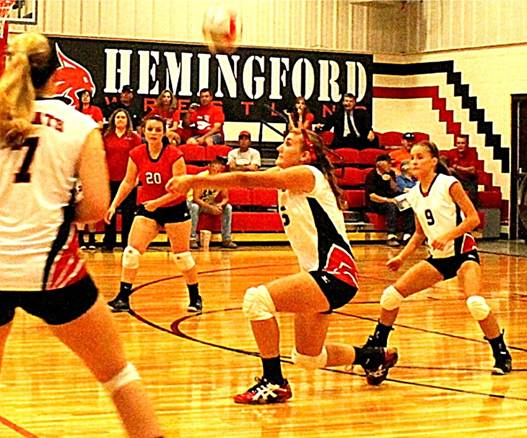 Hemingford now looks to completing their regular season slate with continued team-play and increased passing proficiency.  The Lady Cats have a September 25 home triangular with Bayard and Bridgeport.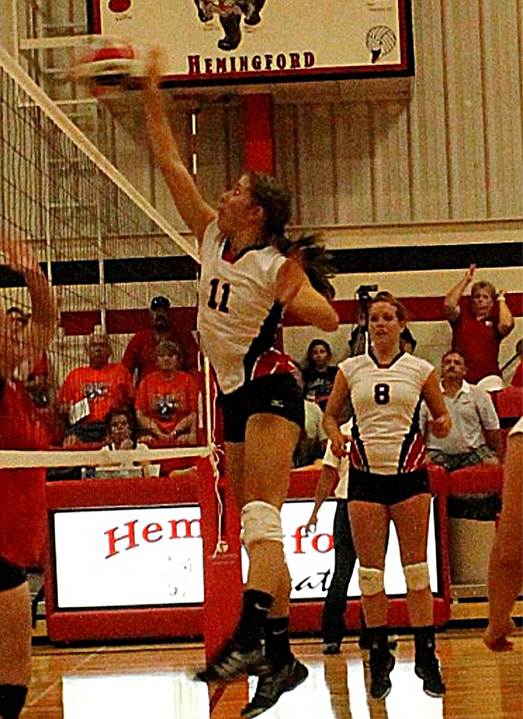 October will bring a triangular with Morrill and Bayard at Morrill on  October 11th and the annual PAC Volleyball tourney, also at Morrill, on Saturday, October 13. The WTC tourney will follow on Saturday, October 20, with Hemingford hosting the seven team tourney.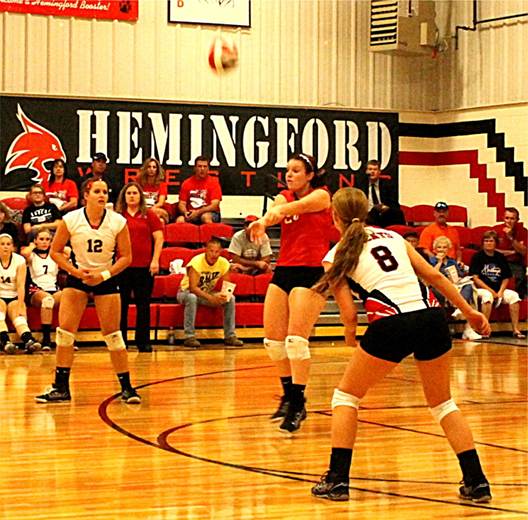 Good luck to our Lady Cats as they enter the second half of a pretty good season!