2008 Christmas Concert a Musical Treat
300 Students Share Their Music
The lights were twinkling, the cookies were tasty, and the sounds were warm! The 2008 Christmas Concert at Hemingford was held Thursday night, December 12th . Over 300 students, from pre-school to 12th grade performed to an overflow crowd.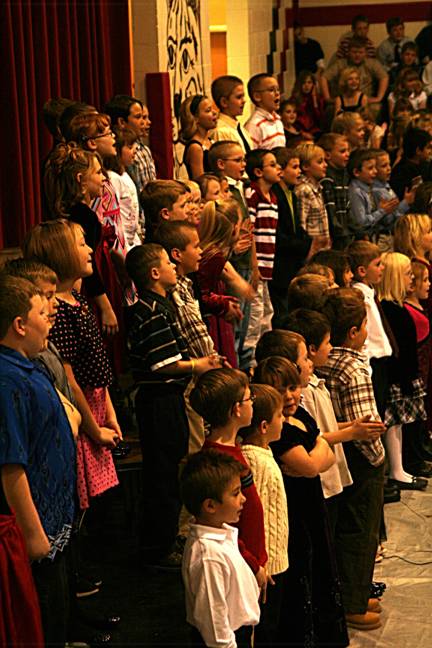 The pre-school, under the direction of Mrs. Moudry, were dressed in their finest clothes, along with reindeer antlers. They sang four selections, many with entertaining movements. Rudolph Pokey, Gingerbread Kids, Santa Claus, and Five Little Elves were selections performed.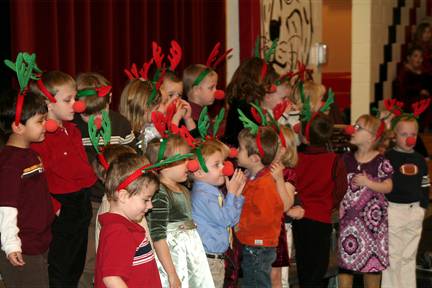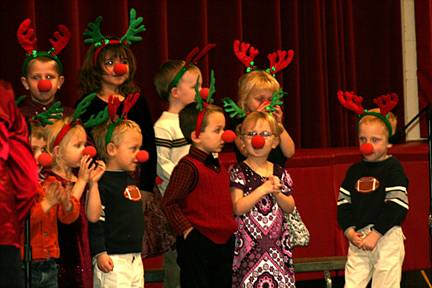 Mrs. Chesley, music instructor in the Hemingford Schools, conducted the remainder of the evening's program. During that remainder, grades were grouped in various ways; the 1st, 2nd, and 4th grade combined to perform The Holiday Season and O' Christmas Tree/Let's Decorate the Christmas Tree.
The 1st and 3rd grades sang Good King Wenceslas, and the 3rd, 5th, and 6th grades performed Hope's the Thing, and Seasons of Love.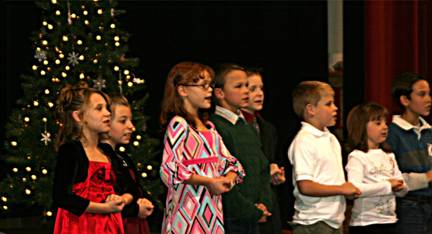 The 5th and 6th Choir sang the Chanukah Song, and were followed by the 5th grade Band, playing Lightly Row, and Jingle Bells.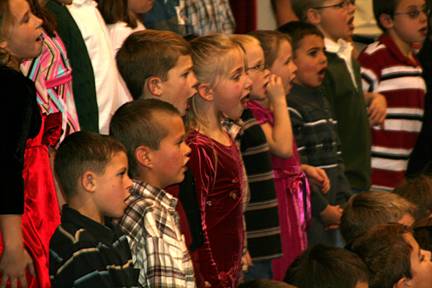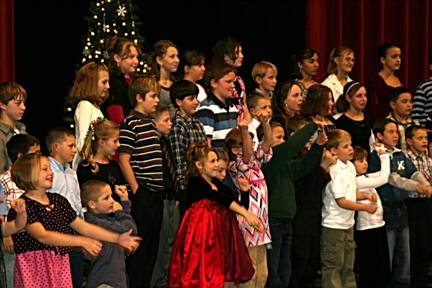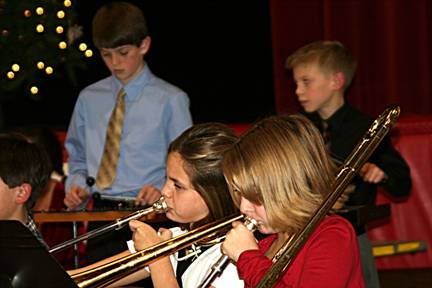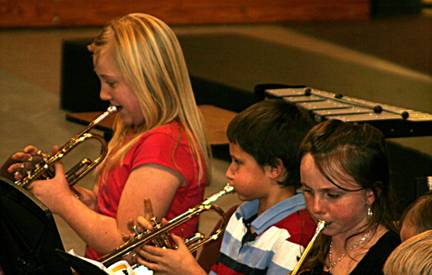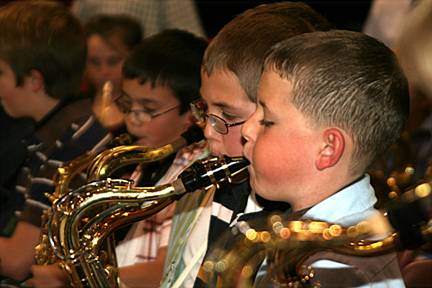 The 6th grade band then played Up on a House Top and the Banana Boat Song. The two groups combined to finish with the traditional "Holiday" song.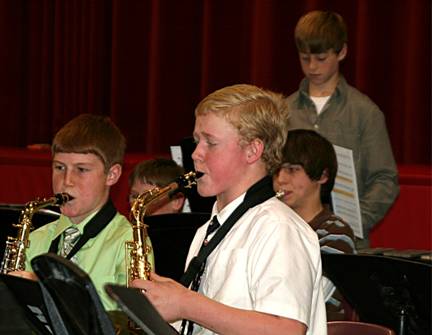 There was a short intermission following the elementary portion of the program, which allowed the music boosters to sell cookies, popcorn, pop, and other snacks to famished concert-goers.
The second half of the evening's musical fare featured the high school choir, bolstered this year with eighth graders first semester. They were accompanied by Mrs. Shaver, who as always did a wonderful job.
The Choir performed Carol of the Bells, A Cold in My Nose, Children, Go Tell It, Ready, Set, Snow, and , "And This Shall Be For Music".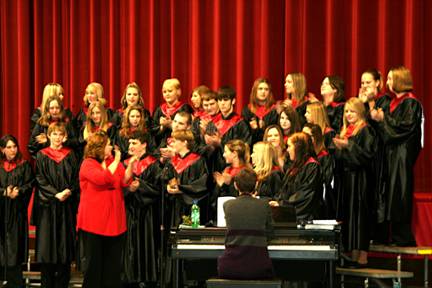 Next up was a vocal quartet of eighth graders, Taylor Michael, Jayleen Forgey, Cassie Elder, and Kristina Kramer. They did a great job with Sing We Now of Christmas.
The Show Choir showed off their choreography skills as well as their singing skills with Jingle Bells Rock.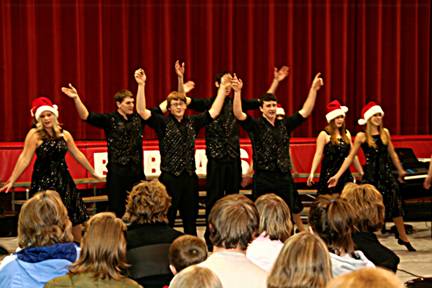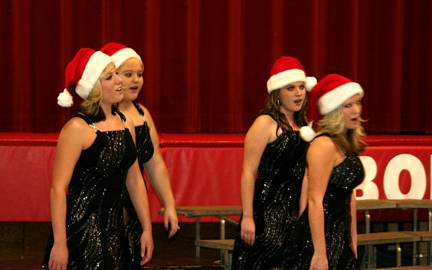 A woodwind Duet, featuring Samantha Huss and Kaitlyn Jespersen performed Palapan, a beautiful French selection.
The evening finished with the Junior-Senior High School Band, again under the direction of Mrs. Chesley. They played Twelve Days of Christmas, On A Cold Winter's Night , Housetop Variations, and A Christmas Proclamation, featuring senior Michael Bergfield.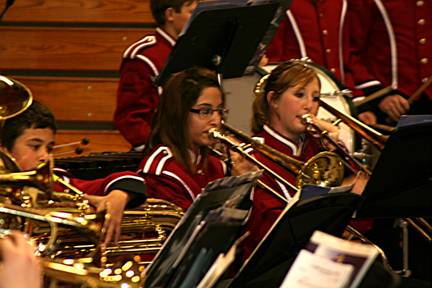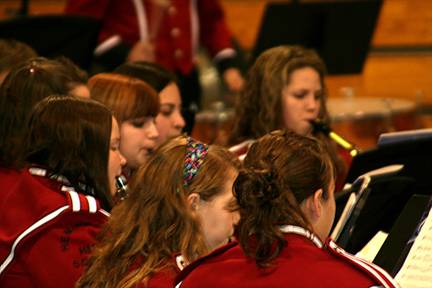 As the many parents, grandparents, family and school staff will attest, the evening was rich with good music and great performances. Mrs. Chesley is to be commended.