Wednesday is an Eye Opener
Homecoming activities continue
Homecoming week, 2008 style took a turn upwards in spirited dressing on Wednesday.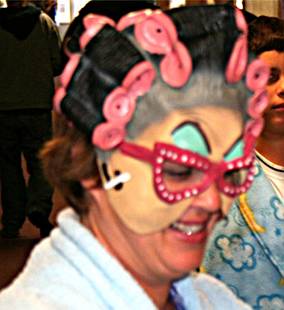 Today the students and staff could either dress like the opposite sex ( always a homecoming favorite), or stay in their pajamas, (this is in the top two or three at any homecoming week, anywhere)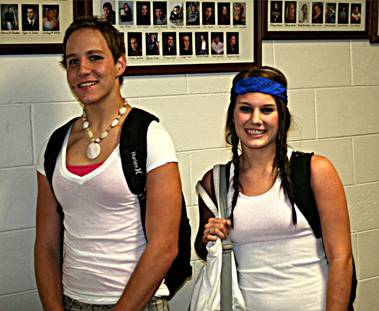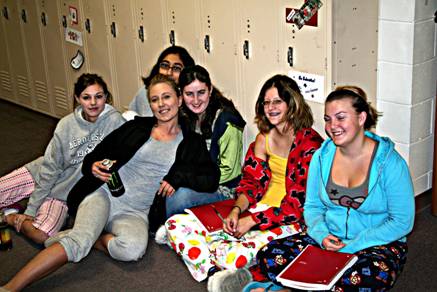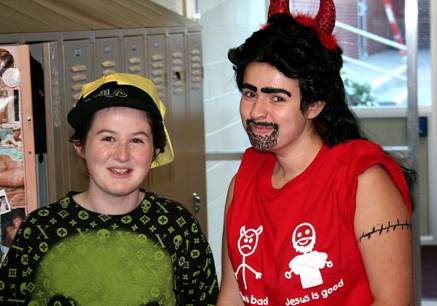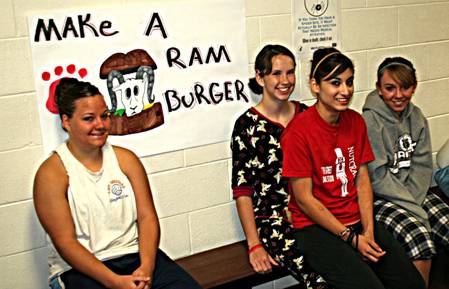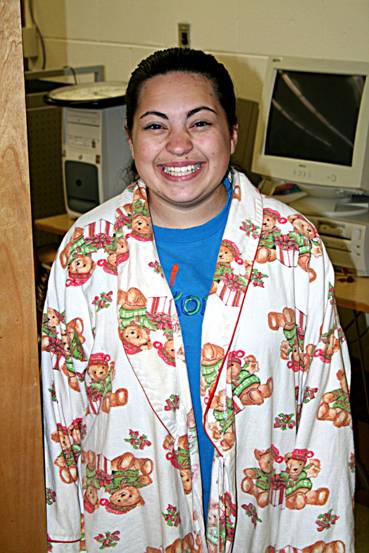 Yes, Wednesday was either a very comfortable day if one wore pajamas, or perhaps an uncomfortable day if a wig and strange clothes were part of your wardrobe!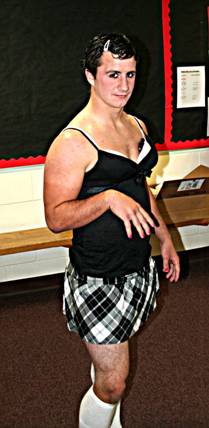 Thursday, our week of dressing up concludes with spirit day, with burgers, a parade, some games, a pep rally downtown, and three ballgames against nearby Crawford.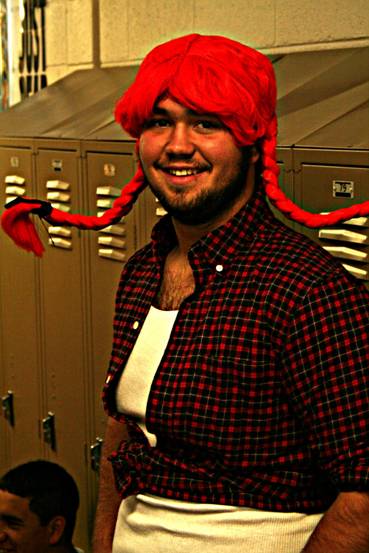 Admission to all three contests is a small price to pay; $2 for adults, and $1 for students.
The dance tomorrow night will begin at 8:30 PM and end at 11:00 PM.