Class of 1929
The HHS Class of 1929 (Please click on thumbnail to enlarge)
Class of 1929
Hemingford High School
Student and Faculty Highlights of the Year
This page features athletic records, officers, themes, important numbers, important happenings, and other educational information from the year in question. It provides a quick and ready resource for Bobcat Grads and families!
Student Council Highlights – Helped with school carnival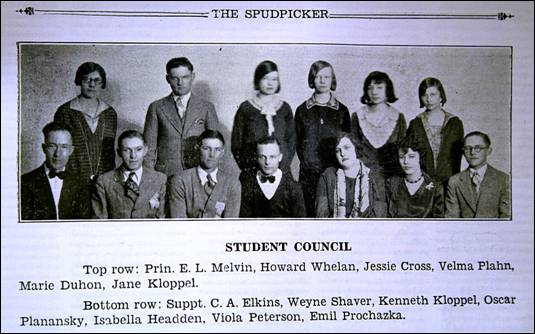 Student Council Members – Howard Whelan, Jessie Cross, Velma Plahn, Marie Duhon, Jane Kloppel, Wayne Shaver, Kenneth Kloppel, Oscar Planansky, IsabellaHeadden, Viola Peterson, and Emil Prochazka
National Honor Society Members – Not organized as yet
Music Department – Performed the operetta, "Polished Pebbles"; The orchestra meets three times each week, and has played in chapel, and at the high school carnival. There were 12 members. Chorus had 50 members, and performed at the carnival and at the District Teacher's Convention in Chadron.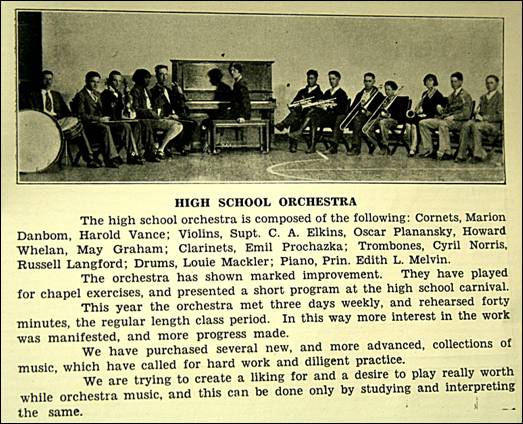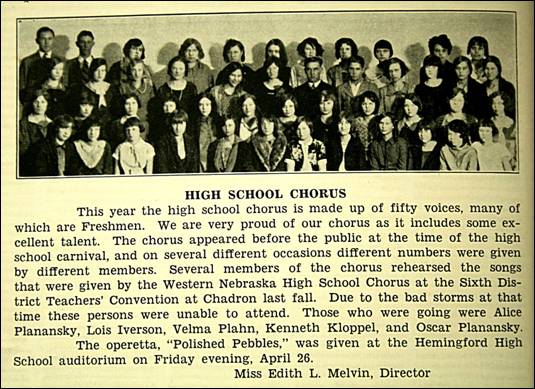 Drama and One Acts – The annual play was " Cyclone Sally"; Junior play was, "The Poor Married Man";
Football – Record of 7-1; 112 points scored, 21 points allowed (6 shut-outs) Hollis Hedgecock, Elmer Mart, and Marvin Drury won all conference honors in the Western Conference for Coach Carter.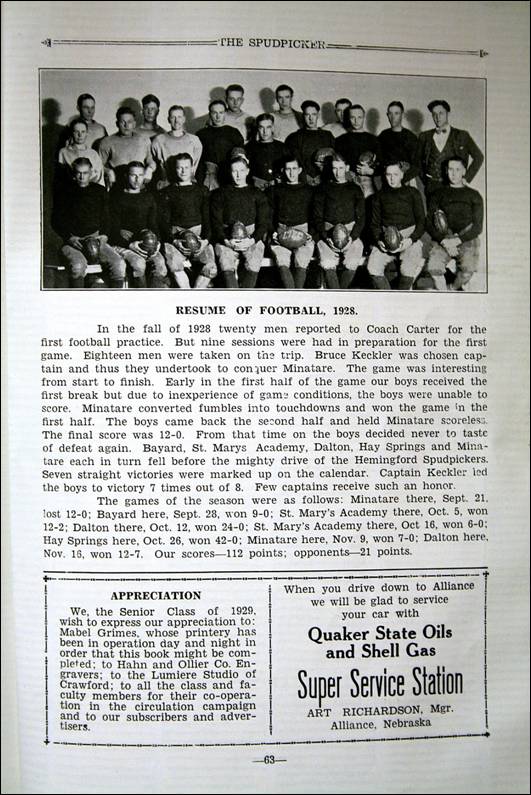 Volleyball – Was not played
Cross Country – Was not played
Girls Basketball –Junior Girls won the school tourney with a 15-5 victory over the seniors, who had beaten the Frosh 12-1
Boys Basketball – Record of 4-7; Bruce Keckler was the team captain; Oscar Planansky was elected Captain –Elect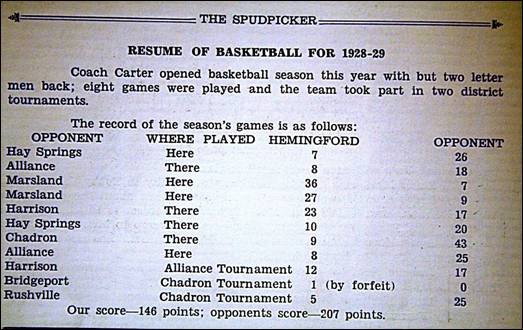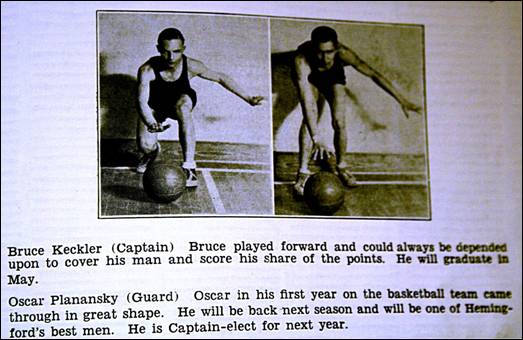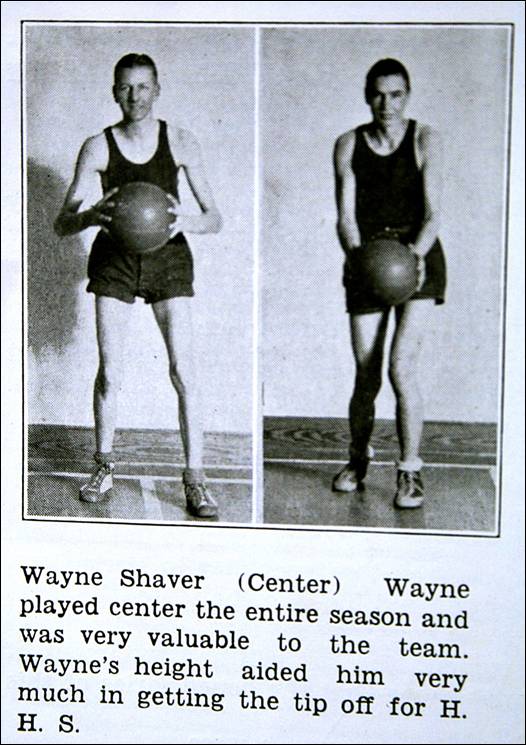 Wrestling – Was not played
Girls Track and Field – Was not played.
Boys Track and Field – 14 members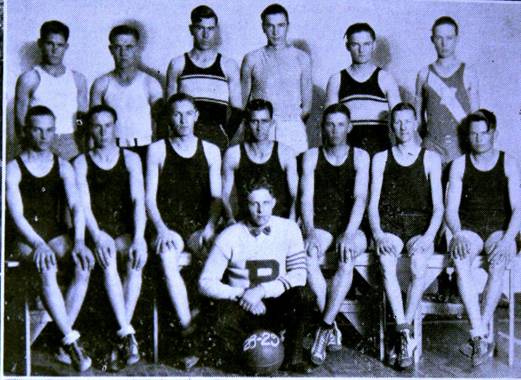 Golf – Was not played
Clubs and Activities – Debate Club, Hi-Y Club, Chorus and Orchestra, Girls Gym, Student Council, Spudpicker Staff (yearbook), Latin Club, Girl Reserves, and Junior and Senior Plays
Homecoming Royalty – Information not available
Prom Royalty – Information not available
Prom Theme – Information not available
Senior Skip – Was held April 30th
Senior Class Motto -
Senior Class Officers – Pr. – Irma Johnson, V.P. – Elmer Brown, Sec. – Milford Johns, Treas. – Wayne Shaver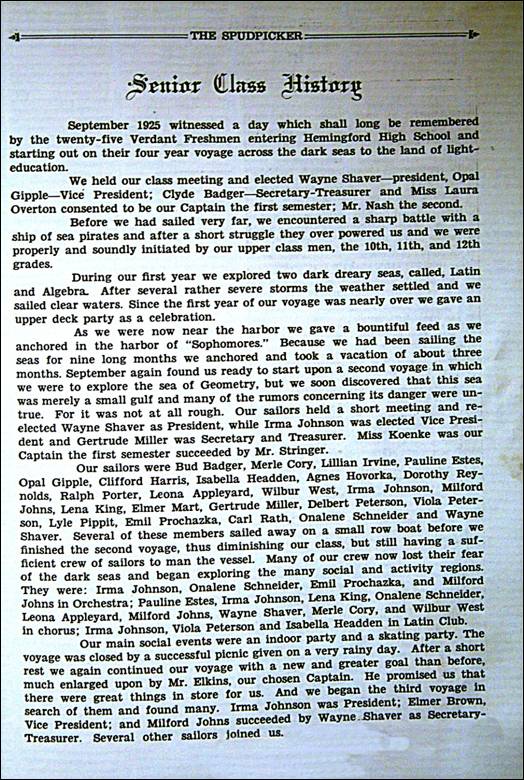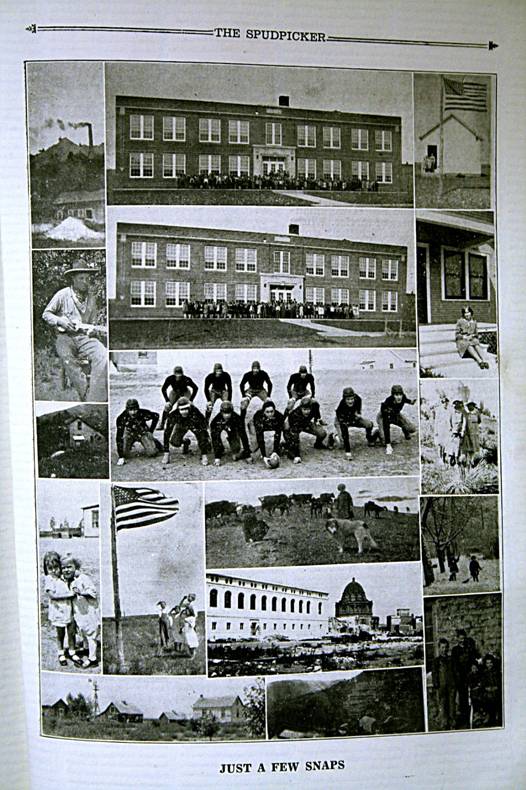 Junior Class Officers – Pr. Marion Danbom, V.P. – Iola Hansen, Sec./Treas. – Beryl Haile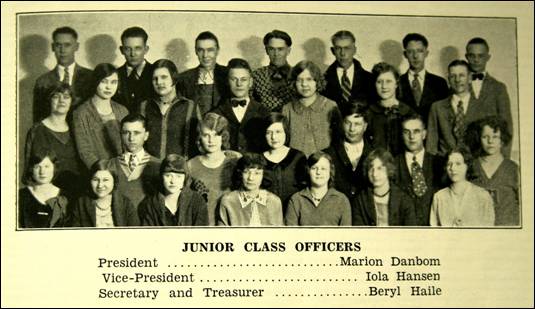 Sophomore Class Officers – Pr. – Wilma Cory, V.P. – Russell Hedgecock, Sec./Treas. – Wendell Northrop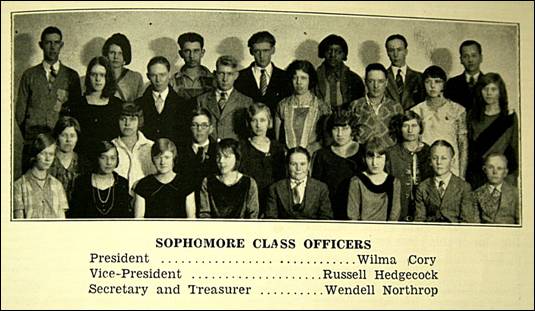 Freshmen Class Officers – Pr. – Erma Estes, V.P. – Dallas Wax, Sec. – Jane Kloppel, Treas. – Fawn Hill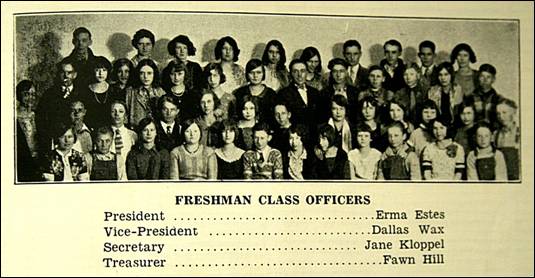 Valedictorian – Information not available
Salutatorian – Information not available
State Competitions –
Special or Unique Happenings – The school mascot was the "Spudpicker"; school was dismissed so students could attend the fair; Junior High was organized this year, including grades 7-9; Next year, each of the lower (elementary) grades will have a teacher for each class in separate rooms; Agnes Hovorka willed her speed writing shorthand ability to the next generation of shorthand writers.
CSC Scholastic Contest Results – Pauline Estes won fourth place in typing
Senior Class Enrollment – 18
First Grade Class Enrollment – 25
Grades 1-12 Enrollment - 288
Yearbook Dedication – The yearbook was dedicated to Coach L.M. Carter. A memorial was dedicated to Perry Dean Johnson, a freshman at CSC, who had graduated from Hemingford in 1928. He passed away from pneumonia in Chadron. He was a student leader, an outstanding athlete who let two other seniors carry the ball to score in football, even though Coach Carter had called his number, and others to run on the school's relay team so they might letter in track. He had lettered in Football at CSC as a freshman, and was a starter on the CSC Basketball team at the time of his death.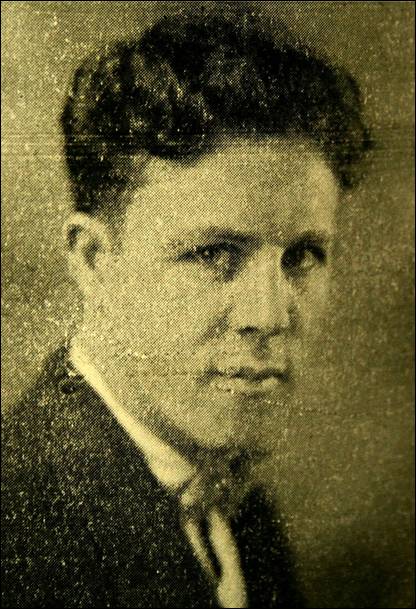 Superintendent – Mr.C.A. Elkins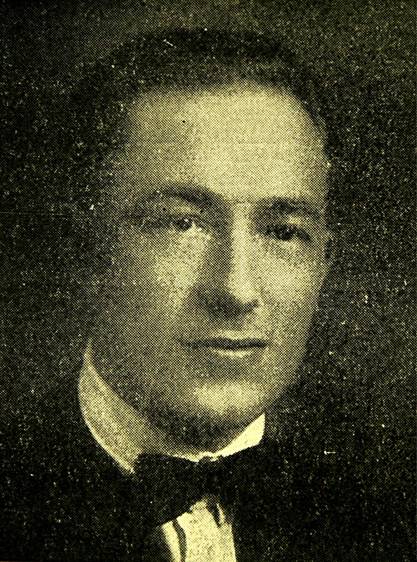 Principal – Miss Edith L. Melvin (Who also taught Orchestra and Chorus)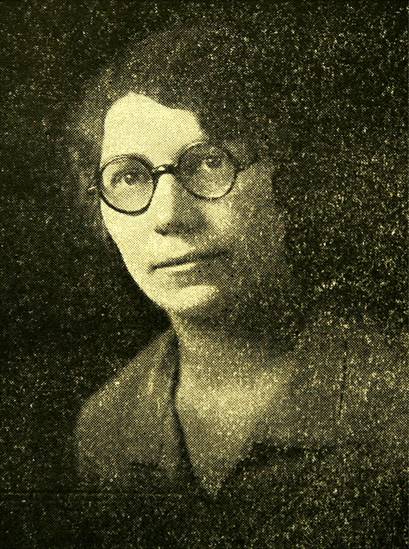 Elementary Teachers – Miss Mamie Acker, 5th and 6th Grades; Miss Nettie Uhrig, 4th and 5th Grades; Miss Pauline Rasmussen, 3rd Grade; Miss Margaret Ray, 2nd Grade; and Miss Vera Garland, 1st Grade
Secondary Teachers – Lewis M. Carter, History and Coaching; Miss Minnie L. Rohlfing, Mathamatics and Girls Physical Education; Miss Lois E. Gregg, Latin and Debate; Miss Phoebe C. Spence, Commercial Arts, and Miss Vonia Monk, 7th and 8th Grades
Other Classes: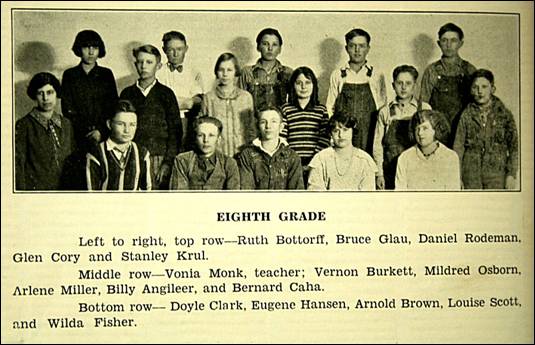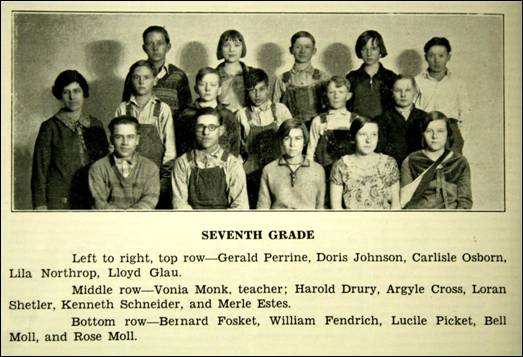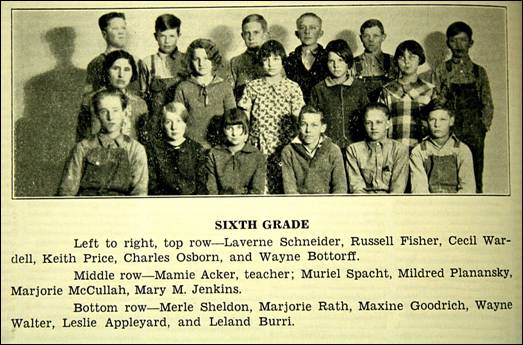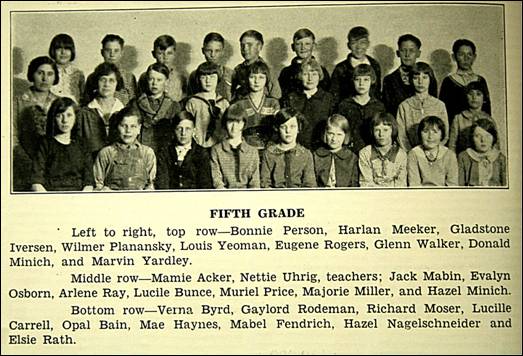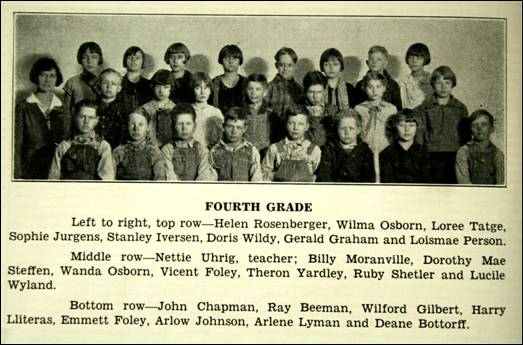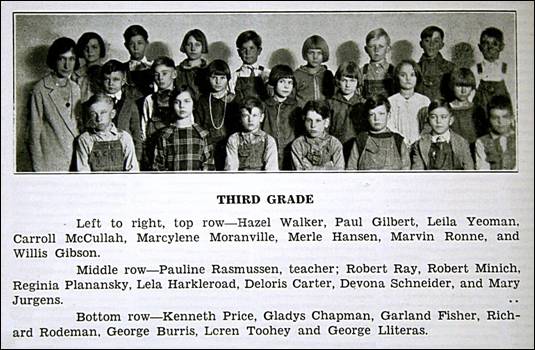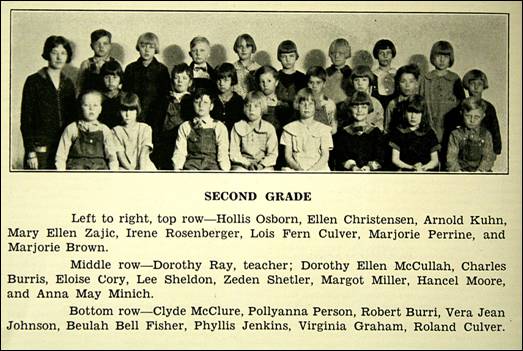 Advertisers – George A Cotton, Hemingford Druggist; N. Frohnappel Meats and Groceries of the Better Class; Hemingford Home Bakery; Coxie's Barber Shop; Farmer's Co-op (phone Number – 36) ; H.L. Hansen, Blacksmith, T.R Shollz, Hemingford Dental Surgeon; Imperial Theatre in Alliance – now with Talking, singing, and Dancing Photo plays; Farmer's State Bank of Hemingford; H.O. Wildy General Home Furnishings, Phone Number – 2. Walla's Recreation Parlor of Hemingford – Billiards, Fountain, Candy, and Tobacco; The Hemingford Ledger, cheerfully and efficiently rendered, Mabel Grimes, Editor and Publisher. Hemingford's Pleasure Center – The Roxie Theatre, "we try to show pictures that will please all classes". Shindler's Hardware Company; Lockwood's Department Store of Hemingford – Everything to Eat and Wear, Phone – 66.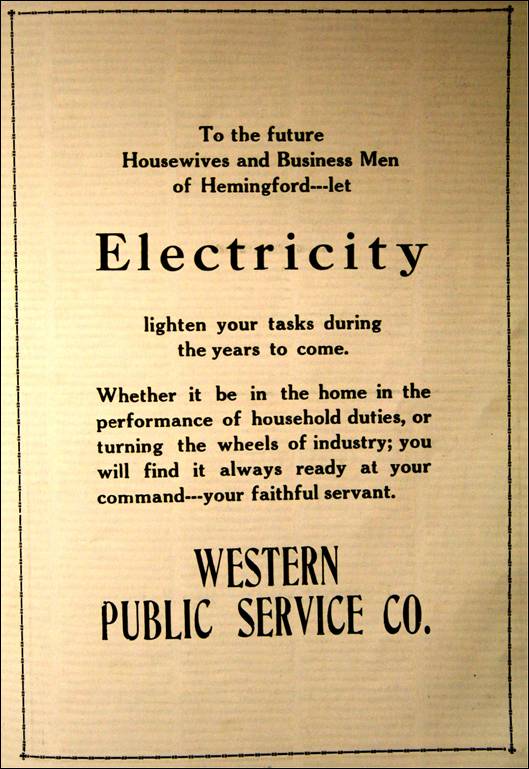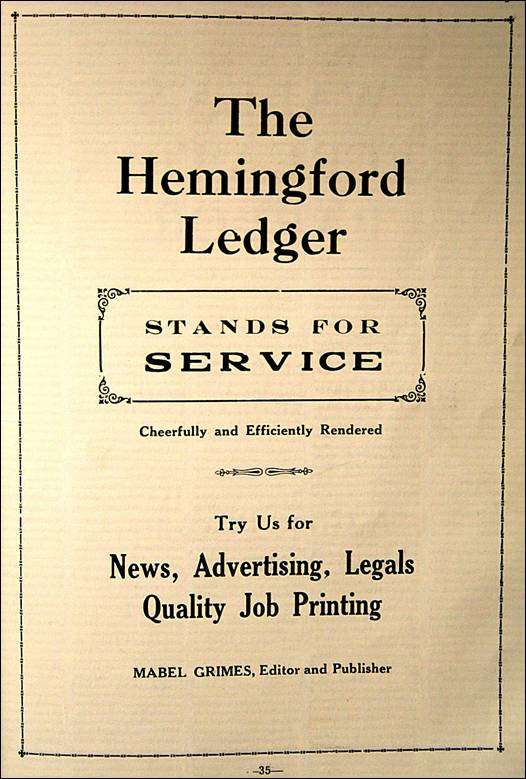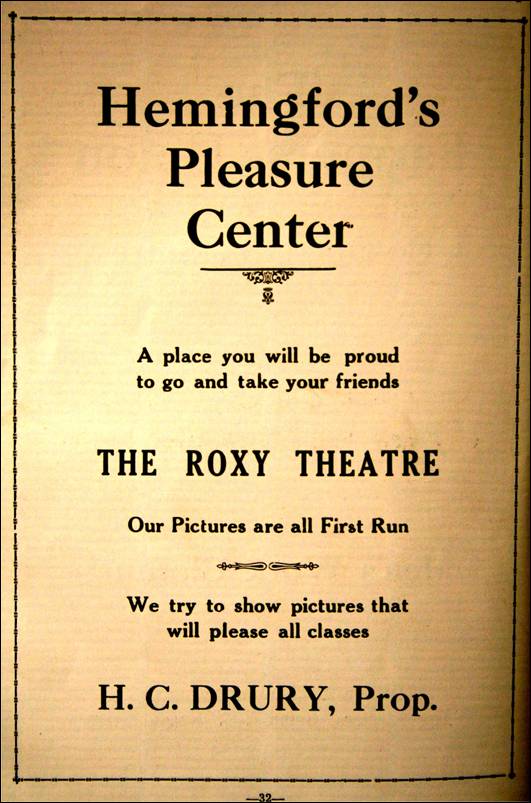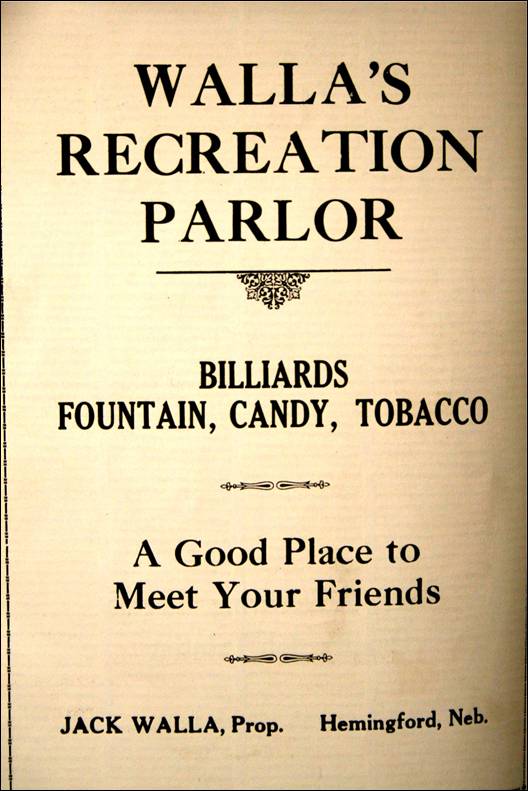 Class of 1929 Highlights
Jeanne Planansky Ecklund

jecklund@emily.net

Crosby, MN

retired teacher

Feb 21, 2005

Just looked at this web for the 1st time today. It is GREAT!!!!!! Want to explain the "bleachers" photo from the 1958 yearbook: It is seniors dressed in clothing reminiscent of our parents years in H.S. as we dedicated that annual to our parents. Had loads of fun finding costumes/clothing to do many photos in the yearbook that way. As far as I know that was rather unique. Jeanne Planansky Ecklund, grad 1958