HAY SPRINGS IN TOWN TUESDAY FOR HS BASKETBALL
Junior Varsity Boys Team Still Undefeated (4-0)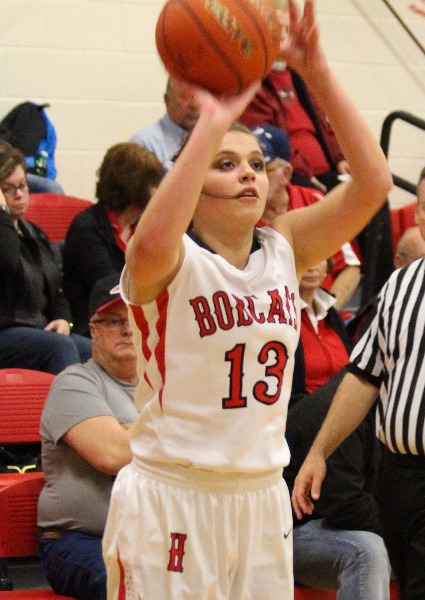 Hay Springs was in town for four High School Basketball games Tuesday evening, and there was some great defense on both sides of the ball !
====================================
JV Girls - Hemingford over Hay Springs (24-16)
JV Boys - Hemingford over Hay Springs (53-18)
Var. Girls - Hay Springs over Hemingford (26-33)
Var. Boys - Hemingford over Hay Springs (51-13)
===================================
The shots were not dropping for much of the evening for both HHS Girls teams, but their hustle and effort was still at a high level. Keep working, keep shooting, and keep up those Lady Cat spirits!
Both HHS Boy's Teams had a nice evening shooting the ball, with some good passes and some solid finishes to drives to the bucket.
The Junior Varsity Boys Basketball team is still undefeated, at (4-0) on the young season. Their height and hustle, along with some good speed have combined to help them do very well !
Our JV Girls team won their first game of the season - Congratulations Girls!
Next action is at home against Bridgeport for four games, on Friday, December 15th. Go Bobcats and Lady Cats!