2017 HOMECOMING ROYALTY CROWNED
Games, Music, and Spirit All Part of the Fun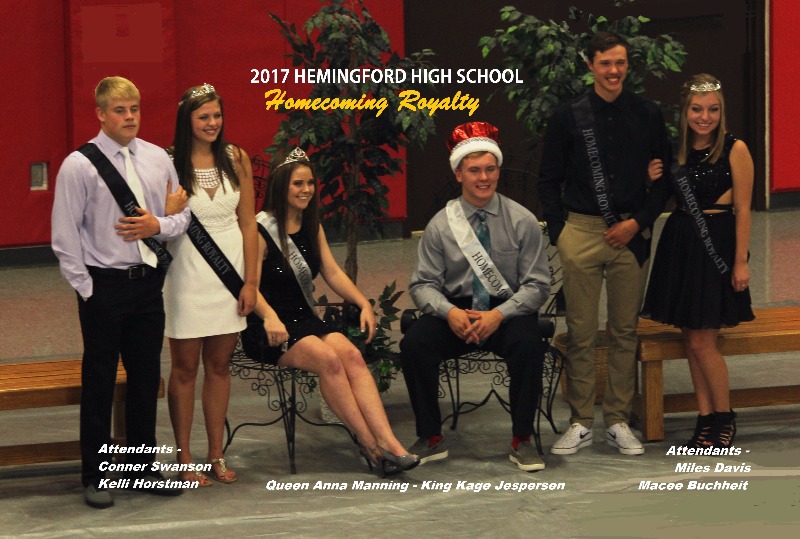 CORONATION AND PEP RALLY HELD
==========================
HHS crowned Homecoming Royalty this afternoon in the high school gym, with parents, patrons, faculty, and our entire student body as guests. King Kage Jespersen and Queen Anna Manning, along with Queen's attendants Macee Buchheit and Kelli Horstman, and King's Attendants Conner Swanson and Miles Davis were honored. What a great bunch of kids we're blessed with!
The HHS Student Council kept everyone in stitches with some great games, and our band kept the tunes coming. Great Pep Rally everyone!