MAN, WOMAN, AND CHILD!
Cats Stay With Plan - Upset Perkins County 36-32 !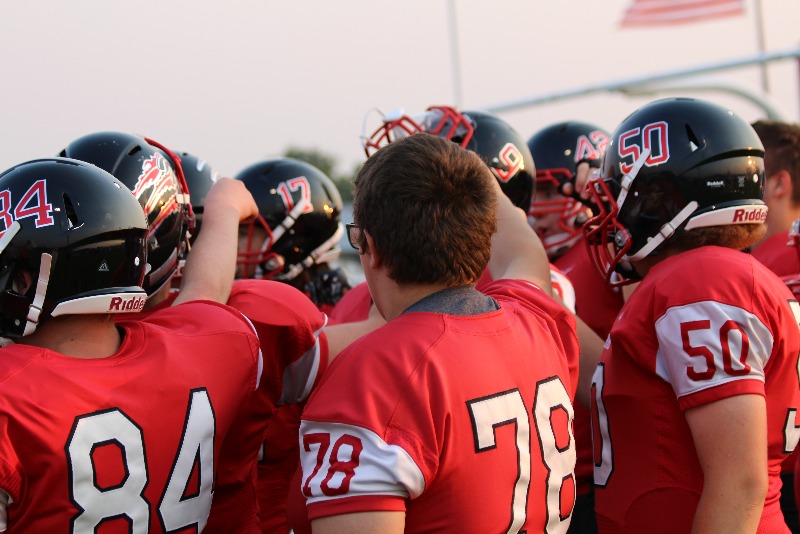 What a night – What a game!
Bobcat Nation had a daunting task before it:
Drive south for three hours for a match-up with tradition-rich
Grant-Perkins County to take on the two-time defending District Champions, rated fifth in the state in Class D1, trying to break a two-game losing streak to the Plainsmen, who were 19-1 over the past three years in the regular season, with the only loss to Two-Time Defending Colorado State Champion, Sedgewick County, Julesburg. Sounds like a classic fall match-up.
The past two years were heavily in Perkins County's favor, with some large losses by HHS, including a 64-18 defeat when Perkins County was ranked fifth in the state, and Hemingford was coming off a state championship and was ranked third in the state. PC also beat HHS 68-18 last year.
Well, fast forward to last night when for a moment, Hemingford took a 20-16 lead in the middle of the second quarter, after trailing 16-12! That was an exciting and well-deserved moment. Bobcat Nation was up on their toes, cheering – at the game, and in their homes! Then craziness ensued , as PC not only scored on a short run with 33 seconds left in the half, but then scored again, and almost again – all in less than half a minute. 16 points and the ball at the 10 yard line when Miles Davis saved the day by intercepting a Plainsmen pass. The score had turned from a 20-16 lead to a 20-32 halftime deficit.
But hang on Bobcat fans, halftime emotions and a never-say-die attitude allowed the Cats to shut out the home team (did I mention it was the Perkins County Homecoming) not only in the third quarter, but also in the fourth quarter, while scoring 16 Bobcat points in the final quarter to WIN THE GAME 36-32.
Bobcat nation was back, the good old days seemed like they had never ended, and the long ride home was a sweet one. We hope that the Homecoming dance was a good one in Grant – the one the parents, fans, coaches, and players from Hemingford had at the end of a great game certainly was.
Great Job keeping faith Bobcats!