LADY CATS KICK SEASON OFF
Tough Mitchell Team Brings Out Best in HHS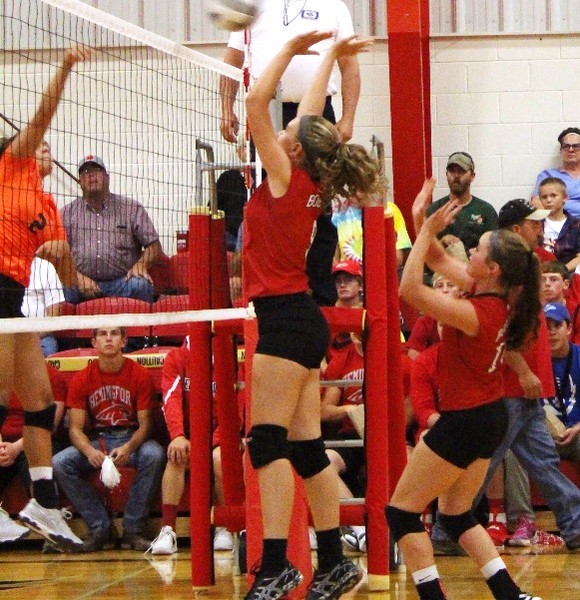 By Coach Schwartz
On this being our first game of the season i want to say that our girls did a fantastic job tonight against one of the toughest teams this year. They played their hardest with every play, block, attack, and passes. Our serving was a great help also.
I know with the little errors we plan to work on those in practice and continue to strive as a team and grow in strength with each other.
Our Senior girls have stepped up alot and helped with getting our team on point. The Jrs have also stepped up as well and are filling pretty big shoes. Im very proud of all these girls tonight JV and Varsity. I know that this will be a great year with the amazing talent that we have. We are only to go up from here!!
Thanks