CATS GET BIG PAC FOOTBALL WIN
Hemingford 44 - Crawford 34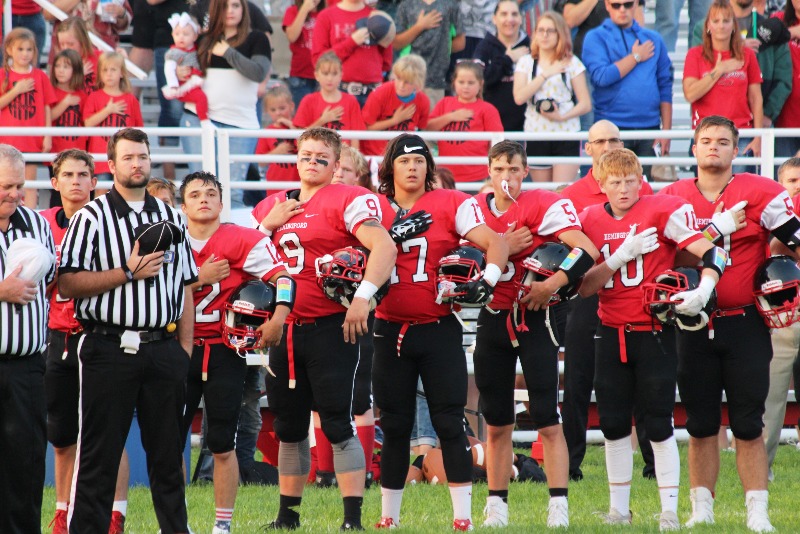 BOBCATS BEAT RAMS 44-34 IN PANHANDLE SHOOT OUT
=======================
Crawford Scores 20 in Third, Cats stay Strong
------------------------------------------------------------
Hemingford scored early and late Friday night in Football at Bobcat Field to best a good Crawford team 44-34 in PAC Football. Justin Davis scored multiple touchdowns, including a run the length of the field when the Cats were pinned deep near their own end-zone. He finished with over 225 rushing yards. Brother Miles Davis scored twice on the ground, once from 40 yards, and threw to Conner Swanson for another score. Freshman Brian Turek had a 40 yard scoring run as well for the Cats.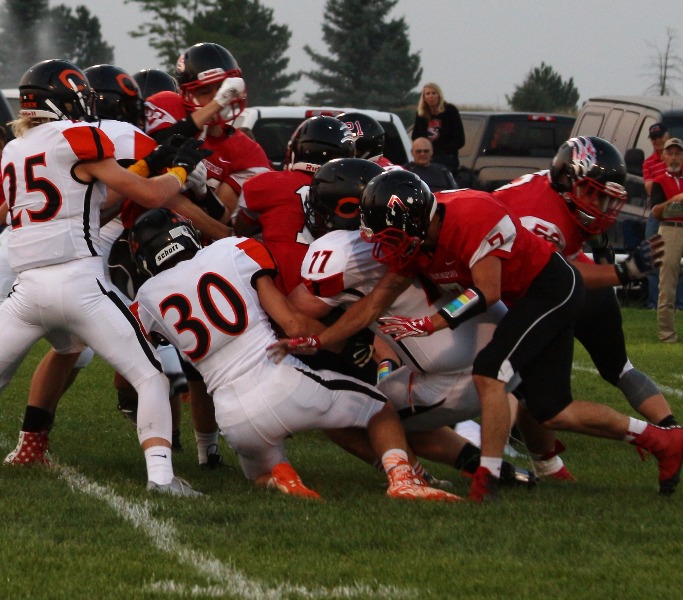 Leading the defense with several tackles and four sacks was Austin Farritor. Ezra Ray also had many tackles for Hemingford. In the second half Brian Turek and Swanson made some clutch tackles for Hemingford.
Both teams are (1-1) on the young season, with HHS getting a leg up in the Conference chase. Great finish Cats!