STATE TRACK AND FIELD QUALIFIERS
Dylan Ernesti sets new HHS Long Jump Record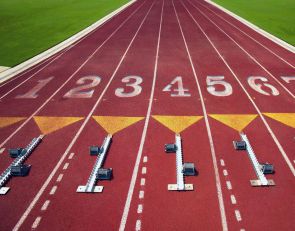 Ernesti and Stewart Lead Way to State Track and Field Meet
=================================================
Senior Dylan Ernesti broke the HHS School Record in the Long Jump, going 21'9 ½ " at the C-11 District Meet in Mitchell, finishing as District Runner-Up, and qualifying for the Nebraska State Track and Field Meet that will be held May 19th and 20th at Omaha Burke High School.The previous School Record was held by Scott Wright, set in 1999 at 21'7".
HHS Freshman Hurdler Jori Stewart ran a blazing 300 Low Hurdles time of 47.2, finishing second at Districts in Mitchell, and will also show her skills at Omaha Burke!
Hemingford has also qualified their Boys 4 x 100 Relay team for State, which finished third at Districts, with an excellent 44.7 time. The NSAA looks at all district relay efforts after district meets are complete, choosing "extra qualifiers" that took second place or in our case, our third place team that ran an outstanding time, in addition to the winning team, who qualifies automatically. Since our district had three of the fastest times in the top sixteen of the state, those three relay teams will all be in Omaha!
Members of the HHS relay team are Seniors Dylan Ernesti, Jameson Wood, and Jon Mayer, as well as Junior Konnor Weber.
The Girls 4 x 100 Relay team also finished in third at Districts, and had a very good time of 52.6, but looks to be just short of qualifying for State.Team members were Carli Cullan, Brooke Turek, Josie Stewart, and Jori Stewart.
Many of our other young men and women did all they were asked to and more this season, preparing for meets, and working hard in practice for our coaches. Though several fell just short of a state qualifying effort, their determination and work ethic was great to watch.