SCIENCE FAIR IS GREAT SUCCESS !
Gasseling and Cullan Finish One and Two !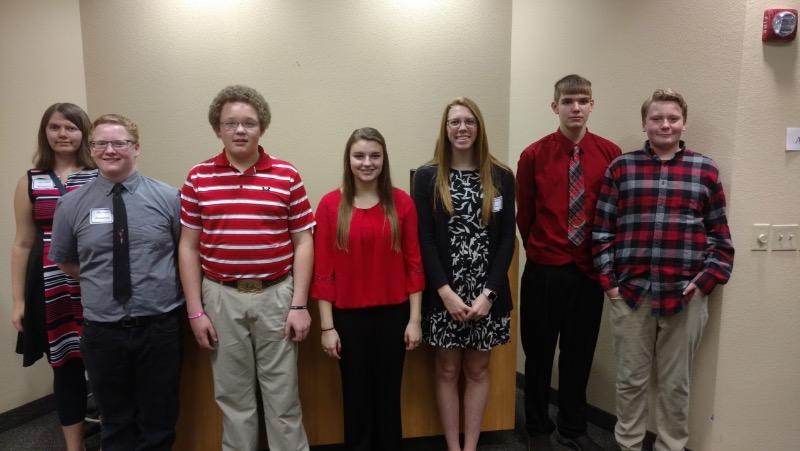 Seven Students Participate at the Regional Science Fair
Seven students from Hemingford High school competed at the Nebraska Academy of Science (NJAS) Regional Science Fair at WNCC Harms Advanced Technology Center in Scottsbluff on Wednesday March 1st. The five 8th grade students who participated were Anna Odeen, Alex Neefe, Hayden Blumanthal, Kendall Huss, and Kenny Wyland.
Anna insulated bowls with water, freezing them to see the difference in clarity of the ice. Alex used a fitbit to track the number of times he woke up when using different pillows. Hayden tested corn starch and water to determine the best amounts to make a gel. Kendall tested different brands of fishing line to determine which brand held the most weight.
Kenny reloaded bullets with different amounts of gunpowder to determine which is the most accurate. Two seniors, Carli Cullan and Natalie Gasseling, also competed in the High School Division.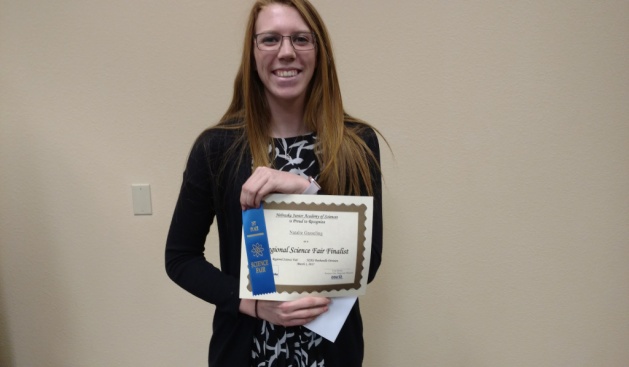 Natalie's project titled "The Great Drug Race" took first place in the High School Division. In her project, she tested how fast different types of painkillers dissolve in hydrochloric acid (stomach acid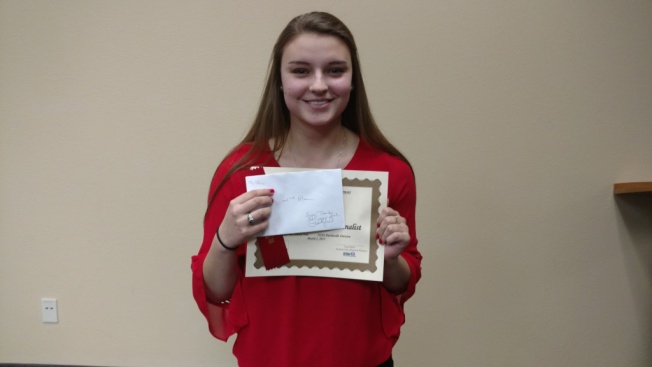 Carli's project titled "The Sweetest Apple" took second place in the high school division. In it she tested the sugar content of different types of apples in order to determine which one had the most (and least) amount of sugar.
Great job everyone ! Thanks to Mr. Jacob Brummer, team sponsor and teacher!