Parents of Seniors Invited
FAFSA - Financial Aid Workshop Offered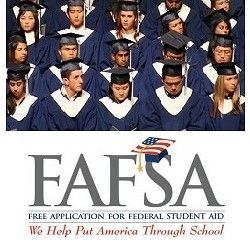 There will be a Financial Aid Night sponsored by Education Quest on Monday,
December 3, 2012 in the Distance Learning room at Hemingford High School. It will
begin promptly at 5:00 p.m. Anyone interested in learning about how to fill out the
2013-2014 FAFSA (Free Application for Federal Student Aid) form is welcome to
attend.
The Education Quest Foundation is a private, nonprofit organization with a mission
to improve access to higher education in Nebraska. They explain step by step how
to fill out the FAFSA and what materials are needed to fill it out. Your senior has
been given a flier from Education Quest once a month since school started stating
what needs done during that specific month.
Hope you can join us!