Junior High Volleyballers Start Season with Wins at Morrill!
Frosh, JV, and Varsity drop matches at Mitchell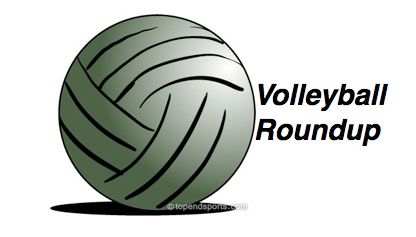 Junior High Volleyball Results
"The Lady-Cat Junior High Volleyball teams had a nice start to their season on Thursday August 30th in Morrill.  The White Team came out on top in straight sets with scores of 15-7 and 23-21.  Following that match the Red Team finished off Morrill in straight sets as well with scores of 15-8 and 16-14.  There are nineteen young ladies competing on this year's teams, and all of them have brought a good work ethic to practice so far which provides encouragement to the coaches that we will make good progress toward that potential is obvious as you watch these young ladies compete.  Our next match will again be on the road at Bridgeport on September 13th."
High School Volleyball Results:
On Thursday, the Lady Cats travelled to Mitchell to take on the Lady Tigers. The "C" team dropped both of their sets (3-25) and (13-25); and the "B" team fell to Mitchell in two, (17-25) and (12-25). The Varsity played hard, but also fell in straight sets, (13-25), (15-25), and (13-25). All three teams sit at (0-1) on the young season.
With both gyms available for practice, the girls should start to get additional work in. Hemingford hosts a triangular on Tuesday, September 4th with Banner County and Hay Springs coming to town. Action begins at 5PM in Hemingford.