Lady Cats Basketball In Gear Again
Ladies are 2-1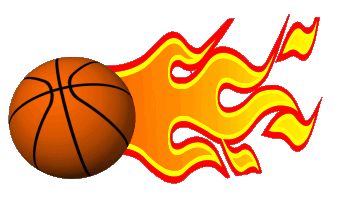 The Lady Cats of Hemingford High School are back on the hardwoods, and the 2008-09 season already looks like one with lot's of potential. Coach Dave Chatelain and assistant coach Lisa Janssen have already seen the Lady Cats take a 2-1 record after three games in early December.
Hemingford traveled to Gordon-Rushville to tangle with the tall Mustangs, and dropped a 36-75 decision, but followed that effort with big wins at Hyannis (79-14) and against Panhandle Conference foe Crawford at home (79-46).
Gordon-Rushville
Coach Chatelain commented after the Gordon-Rushville game that, " this game gave us a few things to work on in future practices. We told our kids in the locker room after the game that there is nothing in practice to replicate the size of the Mustang's line-up, but we did expect them to improve themselves in practice and learn from the experience. We think that we will be a better team in the future because of this game."
Hemingford was led in scoring by Shelby Campbell with 16 points. Scoring 6 was Brooke Hannaford, and Ashley Yardley had 5. Rebounding honors went to Taylor Forgey with 6 and Baily Wood with 4. Three Lady Cats shared the assist lead with Jodi Stangle, Katee Folkerts, and Taylor Forgey each getting 2. Brooke Hannaford led the way in steals with 3 , followed by Campbell, Stangl, and Wood with 2 each.
Hyannis
The Hyannis game, a 79-14 result, allowed the Lady Cats some flexibility. "We played ten players quite extensively in this game. Our team really responded to some different things that we asked them to do during the game. We did a nice job of switching defenses and trying to run some different things on offense. This game showed us that we do have at least ten players who can get on the floor and contribute.
Senior Shelby Campbell was a one-woman wrecking crew, scoring 24 points, ripping down 9 rebounds, dishing out 8 assists, and recording a team high 12 steals! Ashley Yardley scored 16 points, followed by Katee Folkerts with 10. Yardley also ripped down another 8 boards, had 4 assists, and 5 steals. Jodi Stangle also had 5 assists to go with her 4 steals. Brooke Hannaford scored 9 points and had 4 steals, as did Katie Heitz.
The girls will next look to games with Mitchell and Bridgeport in the next week to further prove their mettle.