Fitnessgrams Sent Home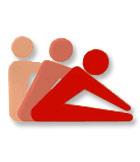 FITNESSGRAM Physical Fitness Report
Physical Fitness testing is finished and the results are in. K - 6 and 9th grade students received their Fitnessgram reports so be sure to take a look at the results. Testing was done at the beginning of the year to see where the students started out and will be done at the end of the semester and the end of the year to see how they improved.
FITNESSGRAM was developed in 1982 by The Cooper Institute in Dallas, Texas. The objective was to increase parental awareness of children's fitness levels by developing an easy way for physical education teachers to report the results of physical fitness assessments.
Student's are assessed in three general areas of health-related fitness. Scores are evaluated against objective criterion standards that indicate a level of fitness necessary for health.
For more information and to have questions answered see the Fitnessgram Website below.