Wrestlers Ready themselves for Districts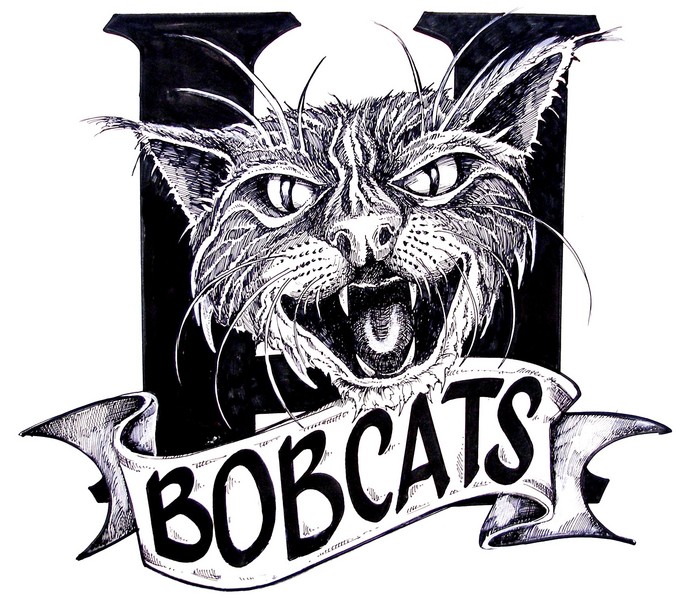 With District Wrestling action on the horizon this Friday and Saturday, February 9th and 10th at North Platte St. Patrick's, the Hemingford wrestlers saw action at Chadron High for a hard fought dual, and at Yoder, Wyoming in Dual Tourney action.
Wrestlers placing in the top four in each weight class at North Platte will qualify for the State meet on February 15-17 at the Omaha Quest Center.
Results from Chadron and Yoder:
Bobcats perform well in Dual and Dual Tourney
On Thursday February, 1st the bobcat wrestling squad traveled to Chadron for a team dual. The team lost the dual by four points but won six of eight matches where we had wrestlers. Results are as follows.
112 Adam Jensen lost by major decision to Scherbarth.
130 Matt Faber won by a fall over Stuksan
135 Steven Overshiner won by forfeit
140 Blake Vela won by forfeit
145 BryanRathburn lost by decision to Ader
152 Blake Fastnacht won by decision over Trueblood
189 Kyle Campbell won by fall over Sandstorm
215 Joe Bob Haas won by fall over Sherbarth
On Saturday February, 3rd the squad traveled to Yoder, WY for the Southeast Goshen County Invite. Results are as follows. (Un-official won - loss records are in quotes)
112 Adam Jensen (11-11) lost to Jordan of Lusk and Peterson of Gordon/Rushville. He won two matches by pinning Valera of Banner County and receiving a forfeit from bayard.
130 Matt Faber lost to Gifford of Banner County and Trevino of Bayard. He won two matches by pinning Tschacher of Lusk and receiving a forfeit from Gordon/ Rushville.
135 Steven Overshiner (26-12) had an off day. He lost three matches to Brown of Lusk, Lapasotes of banner County and Reddy of Gordon/Rushville. He won one match by receiving a forfeit from Bayard.
140 Blake Vela (14-7) lost two close matches by decision to Glasgow of Gordon/Rushville and Essay of Bayard. He won two matches over Hladky of Lusk and Valdez of Banner County.
145 Bryan Rathburn lost all four of his matches to Wasserburger of Lusk, Oldson of Banner County, Punchear of Gordon/ Rushville and Ferreo of Bayard. Bryan has had a tough season all year because of his inexperience and we look foreword to a better season for him next year when he has a little more mat time under his belt.
152 Blake Fastnacht (26-11) won one match against Janssen of Banner County and lost one match to Hoops of Lusk. We then pulled Blake from further competition due to a flair up from an old injury.
189 Kyle Campbell, (27-7) who is always a steady competitor, won four matches by pinning Herder of Lusk, Grahm of Gordon/Rushville, Harimon of Bayard and receiving a forfeit from Banner County.
215 Joe Bob Haas, (26-6) ended a real good pre-district season with four wins pinning Risley of Lusk and Hoffman of Bayard. He went on to beat Pribil of Gordon/Rushville by decision and received a forfeit from Banner County.
Coaches comments: All in all the team has had a great season. Our overall varsity win loss record is 149-69 we have pinned 89 times and have only been pinned 23 times. Stats tell the whole story and ours look pretty good. We lost Matt Faber this weekend due to a non wrestling related injury so we will only take six wrestlers to districts. I look forward to competing at the district tournament at North Platte Saint Pats this Friday and Saturday and see no reason why the six wrestlers who will be competing can't all qualify for the state tournament on February 15th through the 17th.