Four Champions lead Cats at Banner County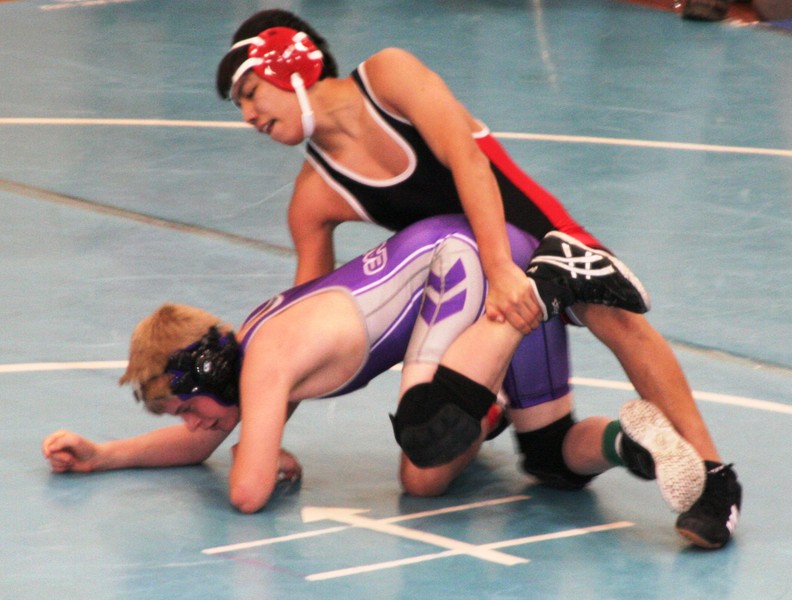 Adam Jensen, Champion at 112 pounds for Hemingford, is shown in second round action at Harrisburg.(Photo by Amber Ningen)
The Hemingford Wrestling team, led by four individual Champions, and three other place-winners, finished a close second to WTC foe Kimball at Harrisburg Saturday. Champions included Sophomore Adam Jensen at 112, Junior Steven Overshiner at 140, Sophomore Michael Bergfield at 215, and Sophomore Joe Bob Haas at 285.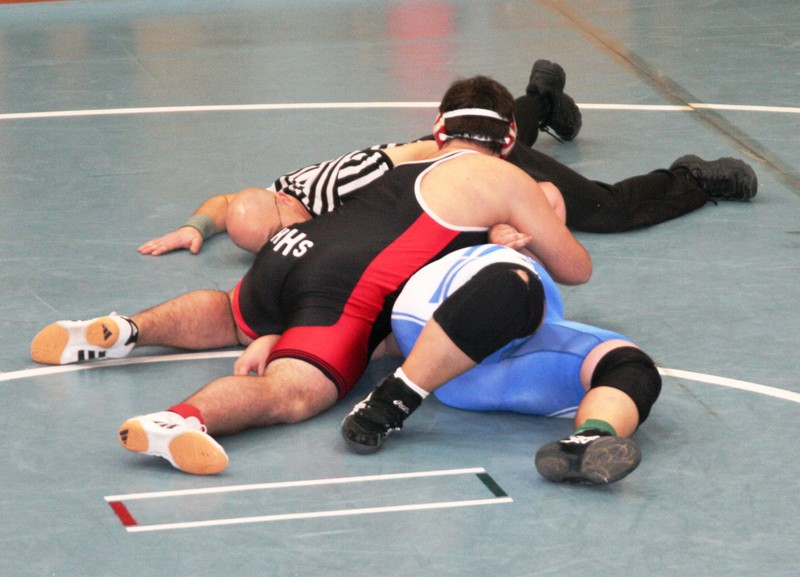 Joe Bob Haas, Champion at 285, nearing a fall over Colby Myers of Hyannis, who finished fourth. Haas went undefeated in the BC Invite at Harrisburg Saturday. (Photo by Amber Ningen)
A trio of Hemingford seniors placed as well, with
Kyle Campbell
finishing 2nd at 189 to the meets outstanding performer Justin McKain of Sutherland;
Blake Fastnaucht
3rd at 145, and
Matt Faber
, 3rd at 130.
In the team standings, Champion Kimball scored 119 points, followed by Hemingford with 116. Sutherland scored 104 for third place, followed by Banner County, Bayard, Garden County, Torrington, (JV), Hyannis, and Minatare.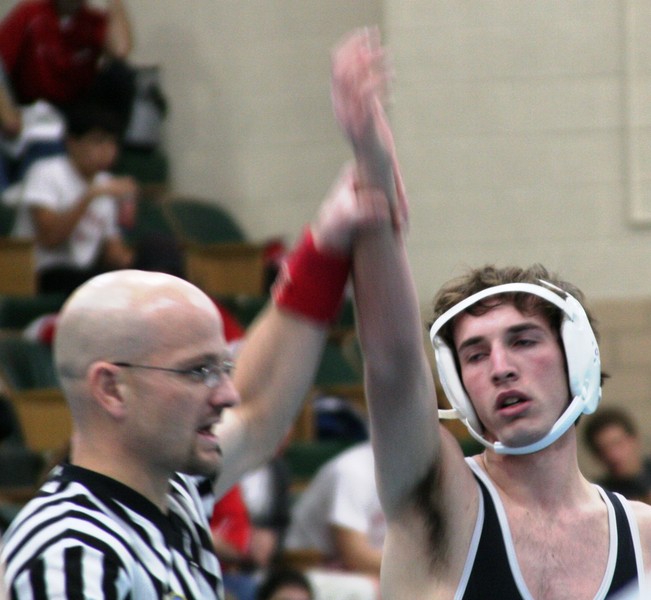 Matt Faber, who finished third at 130, has his hand raised after winning his second match at Banner County. (Photo by Amber Ningen)
The Cats will be in action next this week at home on Thursday with Bridgeport for a dual, and then travel to Bridgeport Saturday for a Tourney there.