Immunization News
New Requirements Listed
Students in kindergarten, 7th grade and all transfer students from outside the state regardless of the grade they are entering are considered immunized if they have received:
3 doses DTaP, DTP, DT, or Td vaccine with at least 1 dose given no earlier than 4 days before 4 years of age;
3 doses of polio vaccine;
2 doses of MMR vaccine with the first dose given no earlier than 4 days before the first birthday and the 2 doses separated by at least 28 days;
3 doses of pediatric hepatitis B vaccine, or, if the alternate hepatitis B vaccination schedule is used, 2 doses of a licensed adult hepatitis B vaccine specified for adolescents 11-15 years of age; and
1 dose of varicella vaccine given before the 13th birthday, or 2 doses of varicella vaccine with the first dose given on or after the 13th birthday and the second dose given no less than 28 days later. Beginning July 1, 2011 and thereafter, 2 doses of varicella vaccine.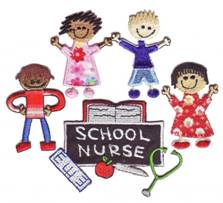 New for 7th Graders
Beginning July 2010 and thereafter, students enrolling in 7th grade must provide evidence of having 1 booster dose of a tetanus, diphtheria, and pertussis (Tdap) vaccine, given on or after 10 years of age.
Contact your health care provider or the following Immunization Clinics:
BBGH Immunization Clinic:
The Clinic is held every other Friday from 1-3 p.m. in the Hyannis Room at BBGH (use the Rehab entrance at the back of the Hospital). Appointments are made by calling Ms. Sulzbach at 762-3835. If there is no answer, be sure to leave a message. All calls are returned.
Dawes County Immunization Clinic (Chadron)
The 1st Tuesday (2-6pm) and the 4th Tuesday (12-4pm) every month-Call 308-432-8979 to schedule an appointment.
Scottsbluff Immunization Clinic
Paulette Schnell, R.N.
Tuesdays of every month from 3-6 pm
Scottsbluff Regional West Medical Center, Saint Mary's Plaza
3700 Avenue B
Call for Appointment
(308) 630-2700