HHS is 2017 PAC One Act Play Champion!
Kelli Horstman is Best Actress / Carter Buchheit is Best Actor!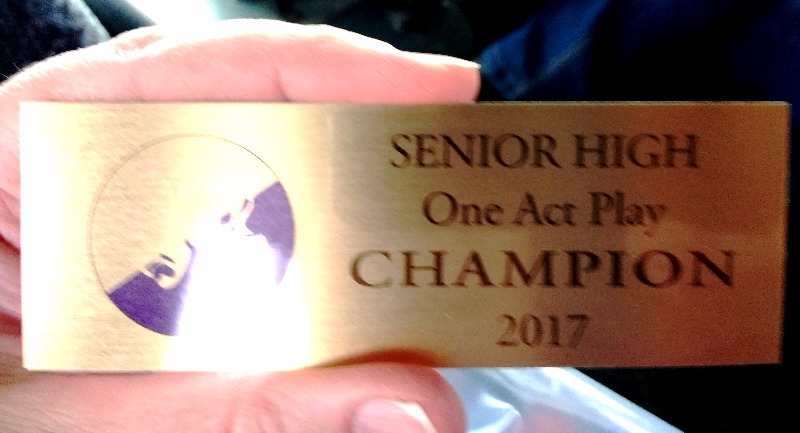 Hemingford High School won the PAC Conference One-Act Championship in Harrison today, sweeping the Best Actor and Best Actress awards as well! Kelli Horstman took home top female honors with Carter Buchheit winning a Best Actor Award for the second straight week.
The cast and crew also celebrated their second Team Championship this season, after winning at the North Platte High School Blue and Gold Invite last week.
Other PAC Conference Member school s are Sioux County, Crawford, Hay Springs, Edgemont, and Morrill. Great Job Thespians!