Outstanding Educator for 2007 Chosen
Chamber of Commerce Selects Sue Shaver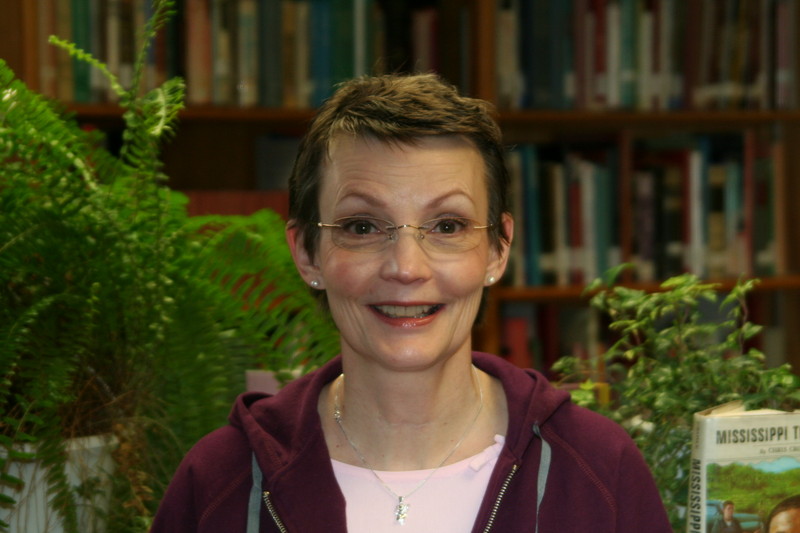 Mrs. Sue Shaver, Longtime Hemingford Music and Media Teacher, was selected as the 2007 Hemingford Chamber of Commerce Educator of the Year. (please click on photo to enlarge)
One of Hemingford High School's most encouraging educators was tapped last night at the Annual Hemingford Chamber of Commerce Awards Banquet held at American Legion Post No. 9.
Mrs. Sue Shaver, longtime music teacher and media specialist at Hemingford, was chosen for this year's honor. Mrs. Shaver worked for years with the vocal and instrumental programs in Hemingford, following her first teaching job in Alliance.
32 years later, she has added to her shining music career with one in our media center, where she uses her gentle manner, ready smile, and vast knowledge to guide students and faculty in their search for books, articles, research information, and a willing ear.
Mrs. Shaver is a graduate of Lincoln High School, the University of Nebraska at Lincoln with a Bachelor's Degree in Music, and Chadron State College, where she earned a Master's Degree in Library and Educational Technology.
She serves our students as our media specialist, 7th grade reading teacher, and 7th and 8th grade General Music teacher. Mrs. Shaver also is Hemingford's National Honor Society sponsor.
In her spare time, she enjoys traveling with her husband Doug to see their three children, Jeff, Scott, and Leslie Ann. Mrs. Shaver also enjoys driving alongside "Ole", a large Yellow Lab/Mountain Cur that keeps all of the skunks west of town busy, as he takes his daily runs.
She also writes book reviews for the School Library Journal and Linworth Publishing, as well as playing the violin and viola in a variety of regional music groups.
The Hemingford Chamber, school faculty , students, and patrons in and around the community all congratulate her on this well deserved honor.