REGULAR CLASSES THURSDAY
Regulator Repairs Completed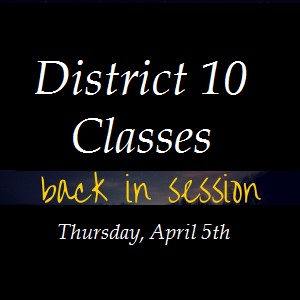 Black Hills Energy, along with District 10 maintenance Head, Jim Miles, completed repairs and replacement late Wednesday afternoon of a natural gas regulator on the north side of our high school, between the outer wall and the modular classrooms.
Fumes were initially present in the north hallway of the Central Office building.
Thank you to Shad Bryner of the Hemingford Fire Department for locating the leak soon after the smell of gas was reported. Thank you also to Jim Miles and to our staff and students who quietly and quickly exited the building. Our school and community is very blessed to have so many caring educators and parents. Thank you also to our district parents for their quick response and understanding.
Classes at District 10 will resume as usual Thursday, April 5th.