FFA DISTRICT CHAMPIONS AGAIN!
Meyring and Jespersen are Individual Champions !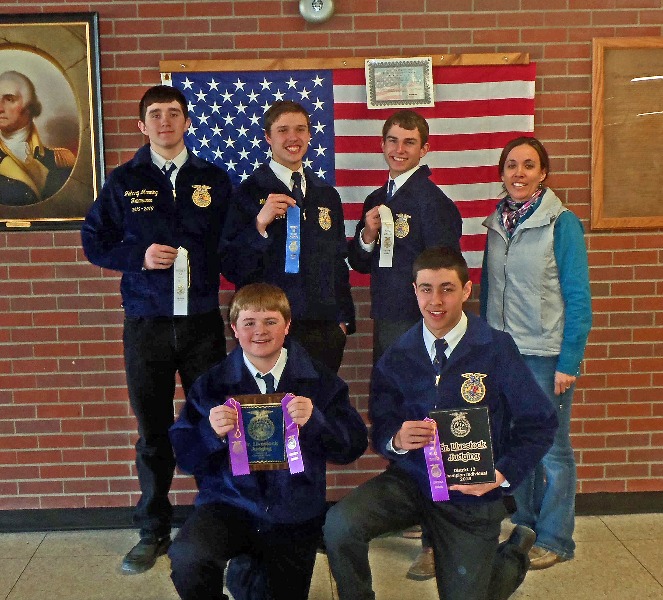 On March 7th the Hemingford FFA traveled to Kimball to compete in the last round of the district 12 Career Development Event competitions before the state competition in Lincoln in April. Our students competed in the senior livestock selection and Agronomy contests.
The senior livestock selection team consisting of Jayce Meyring, Jack Payne, Miles Davis, Jake Sellman and Nevis Swires placed first with Jayce Meyring winning the individual district champion and Jack Payne coming in as the runner up. Miles Davis placed with a blue ribbon and Jake Sellman and Nevin Swires received white ribbons.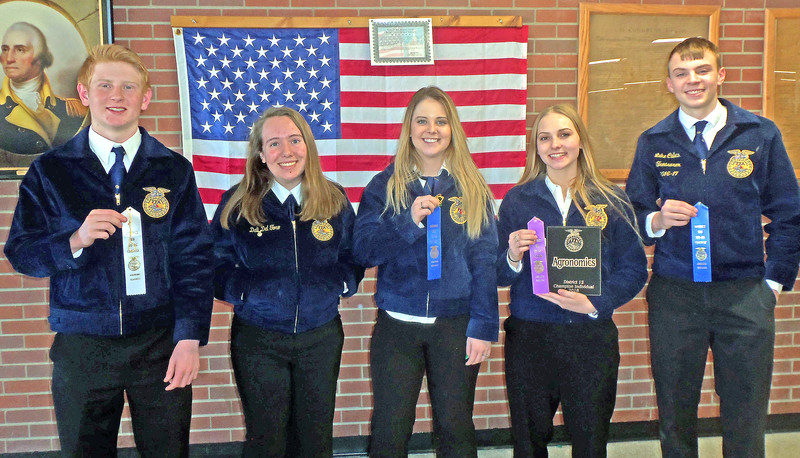 The Agronomy team consisting of Storm Jespersen, Luke Cullan, Brian Turek and Dali DelToro placed third with Storm Jespersen winning the individual district champion and Luke Cullan placing fourth followed by Brian Turek and Anna Manning receiving white ribbons.
Special thanks go out to Shauna Meyring for her work coaching the Senior Livestock Selection to the district championship!