NEW DISTRICT 10 LEADER HIRED FOR 2018
Duties Will Begin In July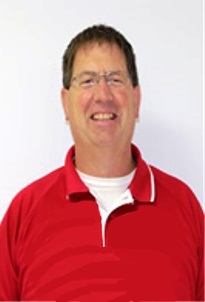 Hemingford Public Schools has announced that Charles Isom has accepted the position as District 10 Superintendent of Schools, beginning in July, 2018.
Mr. Isom has served as the Superintendent of Schools in Superior, NE for the past nine years. He served as Superintendent of the Wauneta-Palisade Schools for six years prior to that. Mr Isom grew up in Western Nebraska, earning Undergraduate and Graduate Degrees from The University of Nebraska at Kearney.
He and wife Michele have two married children and two grandchildren: Andrew, (Mary; Annie and Luke); Derek, (Brittney); and Caleb, a junior at UNK.
There were ten applicants for the position, with four candidates interviewed this past week. Also chosen for interviews were Christopher Kuncl of Riverside Schools in Cedar Rapids/Spaulding; Nicholas Wemhoff of Ft. Calhoun, and John Brazell of Beatrice.
The Hemingford Schools and Community are very fortunate to have The Isoms join us later this summer!