2017-18 Wrestling Schedule and Results
Junior High and High School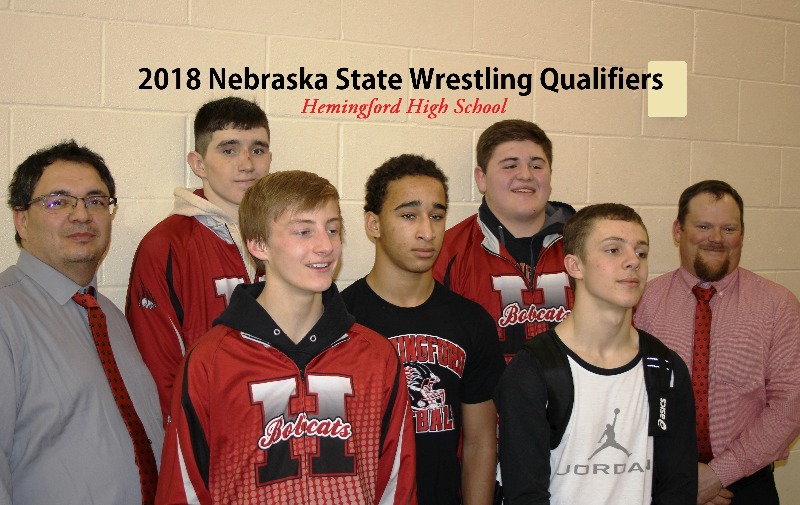 Great Wrestling season for Hemingford High School! The Cats qualified five underclassmen for the 2018 State Wrestling Tourney in Omaha!
113 - Jaydon Walker (3rd Place)
126 - Carter Buchheit (4th Place)
145 - Tyler Coleman (4th Place)
195 - Jake Sellman (4th Place)
285 - Cade Payne (District Champion)
At State Carter (1-2) won a match, Jaydon went (3-3) and finished with a sixth place medal; and Cade made the finals at Heavyweight, going (3-1) and finishing as the Class D Runner-Up!
CLICK HERE (For Season Results)