CATS HEAD TOWARDS DISTRICT CHAMPIONSHIP GAME AFTER BIG WIN AT MORRILL
51-8 Victory Gets Cats to (5-2) on the Season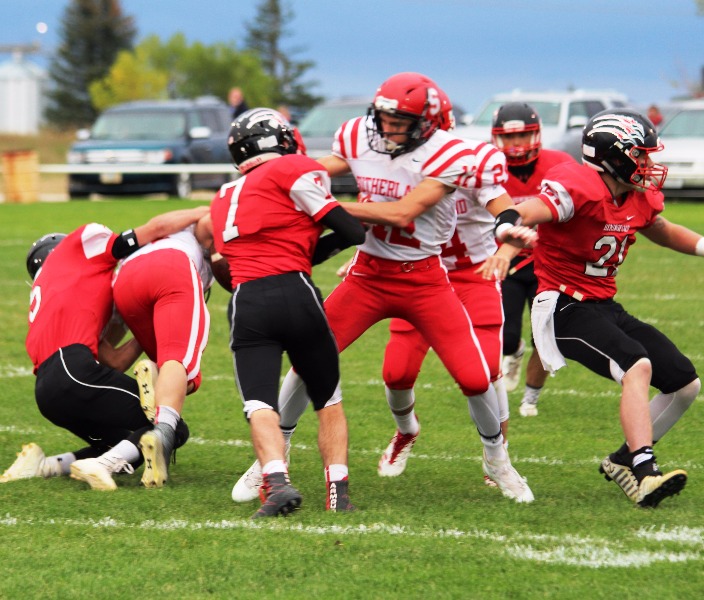 HHS GRIDDERS IMPROVE TO (5-2) WITH BIG WIN !
==================================
Hemingford took a commanding 24-0 lead at Morrill after one quarter, and expanded that to 51-6 at halftime, before clearing the bench in the second half, and winning against the Lions 58-6!
Junior running back Justin Davis was the sparkplug for HHS, scoring several times in the first half, while the Bobcat "D" had another solid effort. Thank you to our offensive line for the blocks that help to make the holes for our running backs!
This week the Cats will have an open date (or Bye week), with no game on Friday the 13th. They return home to Bobcat Field October 20th for the DISTRICT CHAMPIONSHIP game, hosting a tough Dundy County - Stratton. With a win, the Cats will own their first District Championship since 2014. Fans will remember recent Championships in 2012, 2013, and 2014 for HHS.
The Cats are (5-2) on the season, and with a win on the 20th, look to improve their State Play-off seeding.
Great job Cats!