HHS WELDERS WIN DISTRICTS AGAIN!
Rich Tradition of Excellence Continues at Hemingford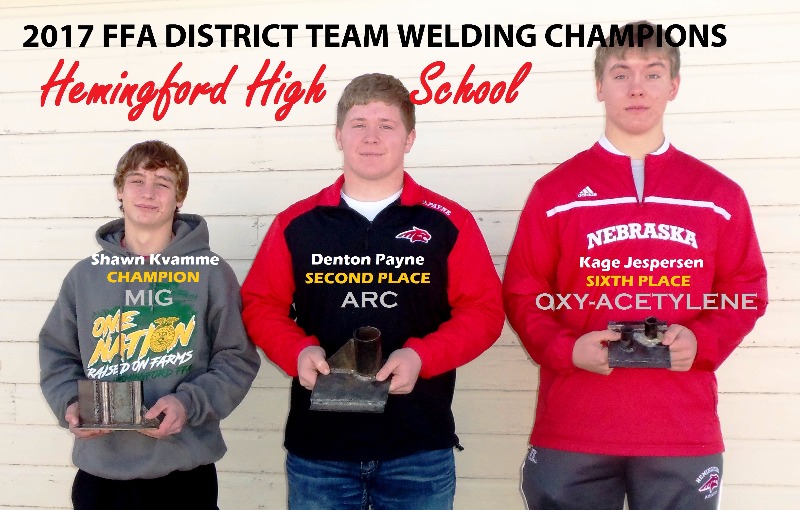 The Hemingford FFA welding team placed first at the district 12 competitions. The competition was steep this year. There were sixteen teams competing and Hemingford narrowly beat the Chadron team by 1.6 points. The members (listed from left to right) placed as follows. Shawn Kvamme placed first in MIG welding, Denton Payne placed second in Arc welding and Kage Jespersen placed sixth in Oxyacetylene welding.
The team will go on to represent the chapter in the state competition in April. The Livestock Management team consisting of Nevis Swires, Jacobi Stumpff, Syd Riggs, Miles Davis, Madison Davis and Jace Stumpff placed tenth out of sixteen teams.