2013 State Testing Results
Hemingford Students Earn Many High Marks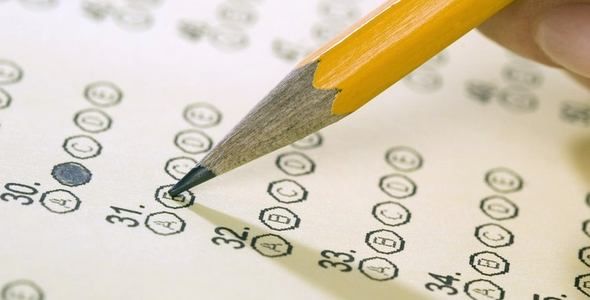 Hemingford 's school students continued to do well in most grades tested on the 2013 State Reading, Math, Science, and Writing tests. Hemingford has traditionally been a strong academic school, and in the past few years, been among state and area leaders in most tests.
In Reading results, District 10 Principals Ron Foster and Peggy Foster felt that' "the elementary grades (3-6) performance was outstanding".  Hemingford's Junior and Senior High students were among the leaders in the Panhandle, but both principals agreed that, "they did not perform at a level that is consistent with the expectations of our school".
Math tests showed exceptional scores in elementary grades and in Junior High, while the high school had lower scores than the principals felt were satisfactory.
State science testing, in just the second year of comparison in Nebraska, found Hemingford's "results for elementary and High School students to be outstanding", according to the two District 10 administrators, though the Junior High was an area that could be improved.
Mrs. And Mr. Foster also felt that State Writing continues to be an area where "skill-set for writing changes at grade levels", " so the school-wide focus will continue to be on Main idea and Organization through the 6-Trait process".
Specific plans to work at progress in writing skills for students in District 10 will include teacher assessment days that include scoring papers and adjusting curriculum. " Reading at the Junior and Senior  High level will be addressed by working with additional comprehension strategies and incorporating a specific time during the school week to work with students that need  assistance in this area", according to the Fosters.
Statewide test scores that show Hemingford as a leader in almost every category in all but a few grades can be found online at:
CLICK HERE FOR COMPARISON CHARTS
Parents are encouraged to promote the healthy habits of reading, discussing school work at home, and working together on the use of vocabulary words in our homes. Teachers in the Junior and Senior High are available all year long, Mondays-Thursdays, from 3:30 – 4PM in all secondary classrooms.