School Safety Update
Procedures and Practices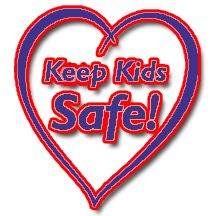 TO:         Parents and Patrons
FR:          Mr. Ningen, School Superintendent
RE:          District Procedures and Disaster Drills
I am writing today in order to reassure parents and patrons about the procedures in place in our school system when dealing with the threat of disasters .
These disasters include fires, tornados, railroad or Ag related spills, and even human initiated disasters. In every one of these cases, our school district conducts drills so that our staff and our students are aware of what to do in the event of any of these occurring.
Room evacuation drills are required to be conducted each month in answer to fire safety, as well as biological threats, and hazardous material threats.

"Duck, Cover, and Hold" drills are practiced each year, in answer to tornado or weather threats.

"Lockdown" drills are practiced each year as well, in answer to armed student, armed intruder, and bomb threat possibilities.
None of the drills are intended to create fear or anxiety for students or staff, rather they are held to increase safety and allay worry and confusion in the event of a real disaster. Not only are these drills part of our School Safety plan which is assessed each school year, they are part of our school policy, No. 508.05.
Discussion at school following disasters that have occurred in our world, our country, or even closer to home sometimes comes up from students or from staff, usually in the interest of comforting or reassuring everyone that we are doing our best to keep such a thing from happening here. 
It is impossible to offer an explanation for some of the terrible events that have occurred in the past few years, so instead what we try to do is reassure each other.
No staff members intend to create fear, or to escalate bad feelings. Many times when a child brings up a difficult topic in class or at home, it is a challenge for any adult to try to answer that concern without allowing emotion or personal feelings to surface. 
As adults, as teachers, even as parents, there is a fine line between showing our care and concern for others that have suffered, without wanting to insulate or protect our own children and students from even being aware that something bad has happened.
The fact remains, however, that even if some of our students are not aware of such a tragedy, others are, and will have questions.
Our immediate goals here will be to improve the way that we communicate with each other as staff members when events occur, and to make our outer doors more secure. 
Thank you for your patience in advance.