BOBCAT NATION LOOKING GOOD
Cats are (4-0)
Friday has always been a day to anticipate in the USA, since it means the end of the traditional work week, with two days off to follow. Friday in Hemingford also means Bobcat Football, and the much anticipated 2012 season has delivered in a big way for hungry Bobcat Nation fans.
Four games into the season, the Cat offense is averaging 69 points per game (this is Football, not Basketball), and the Bobcat "D" has allowed only two scores on the season, giving up a paltry per game average of 4 points per game.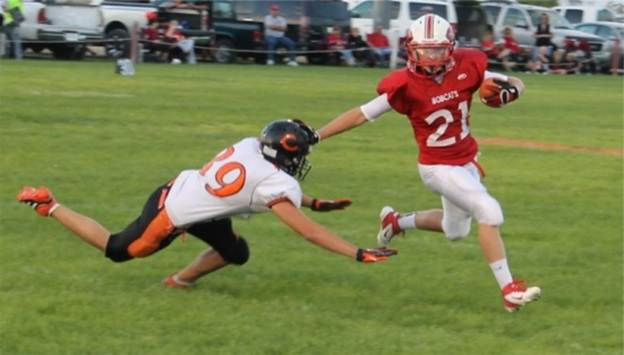 Those statistics will change as the second half of the season progresses, and more formidable foes test the young cats, but the 2012 season looks like one that will furnish plenty of action, and plenty of thrills.

Leading the way in the victories over Crawford (60-0); Banner County (70-0); Homecoming opponent Hay Springs (83-8), and last week's foe Sutherland (64-8) are Ethan Skinner with 52 points, including seven touchdowns and five two-point conversions, and Brady Turek with 44 points scored, including five touchdowns and seven two-point conversions!
Three other players have scored more than twenty points on the young season, with Colt Foster having 26 points, and two others, Cash Weber and Kohl Boone,  each getting 20. Matthew Wood has found the end zone on his feet twice, but has connected six other times in the air with Bobcat receivers for TDs. Wood has completed 16 of 22 pass attempts for 333 yards on the season.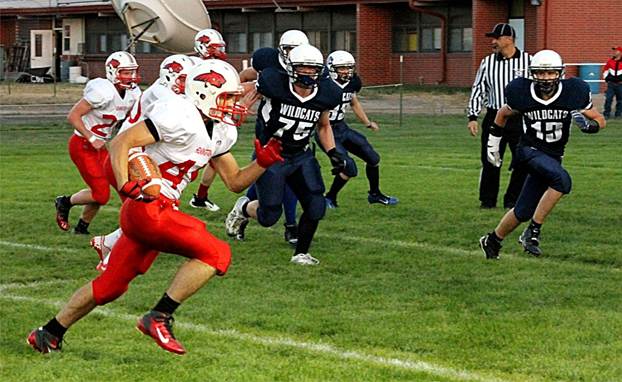 On defense, Kyle Kaman leads the way with 6.7 tackles per game, with Colt Foster at 6.3 each night. Caleb Milne has 6 tackles per game, and Blake Hansen has 5.3 each night. Trevor Benge has 4 tackles each game, with Moses Ash and Ethan Skinner each chipping in with 3.7. Tyler Huddle has 3.5 each game.
Special teams have been led by Brady Turek with seven returns and 171 yards, while Jacob Horstman has kicked the ball off an amazing 31 times so far in just three games!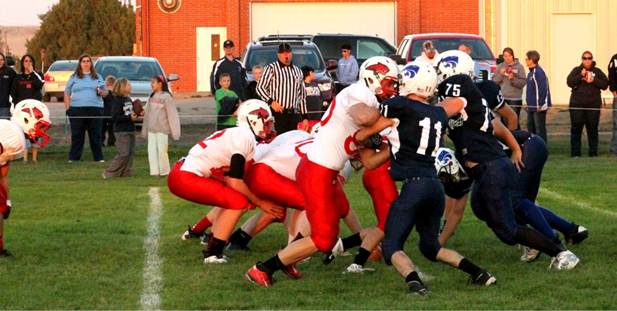 Looking ahead, the Cats  hit the road for two tough games, first on Thursday, September 27 at 6PM in (3-1) Stapleton (SMC)(north of North Platte); and then at defending District Champion Paxton (4-0), again at 6PM, on Friday, October 5. Paxton is just east of Ogallala.
The regular season starts to wind down with (2-2) Morrill at home on Friday October 12 at 7PM, followed by the regular season finale at tough Maxwell (1-3) (east of North Platte) at 6PM on Friday, October 19.

If the Cats can keep improving their tackling and continue to block well, their overall speed should get them an extra game or two in the state play-offs in late October and early November.
Thanks to all of the fans that have supported the team, and thank you to all those that make the games possible; the parents, the coaches, the sideline stat takers, the crow's nest crew, our EMT's, the chain gang, and our GREAT booster club!