2010 Sandhills Wrestling Invitational
Campos wins Championship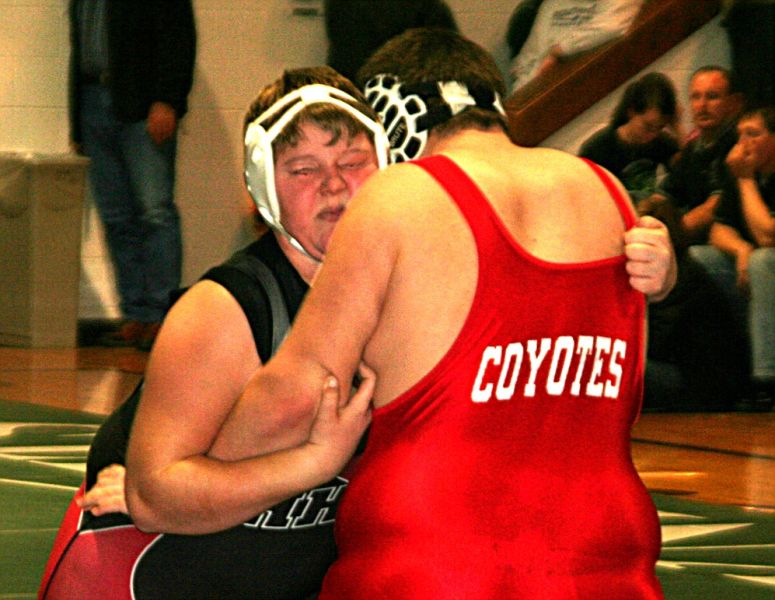 SANDHILLS WRESTLING INVITE
DUNNING, NE JANUARY 16, 2010
HEMINGFORD BOBCATS
Jose Campos 130 3 wins 0 loss 1st place
Brandon Fritler 140 0 wins 1 loss
Zane Jaramillo 152 1 win 2 loss
Tylor King 171 0 wins 2 loss
Tanner Lembke 189 1 win 2 loss
Trae Vogel HWT 0 wins 2 loss
Coach Weber's Comments:
This was a tough tournament for us, and many of our wrestlers are out due to injury. We ran into a lot of tough competition in Dunning. Even though we only had one medalist, I am happy with what I am seeing with the team. We still have a positive attitude and are working hard.
The win/ loss record might not show it, but each individual is improving every day. The team is continually getting stronger and pushing each other very hard. We are starting to focus and prepare ourselves for districts.
This weekend we will be at the Chadron State Invite, with a 11 am start time on Friday and a 9 am start time on Saturday. We would like to invite all our fans to come up and support us.