Lady Cats Beat Bayard
Girls Take Sub-District Victory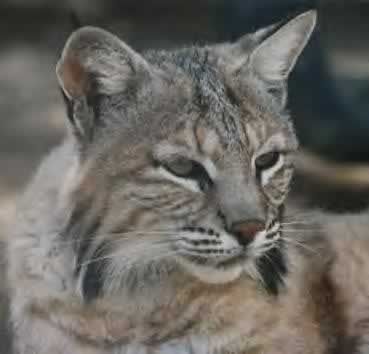 Bobcats escape Tigers
Hemingford's Jodi Stangle (left) drives to the basket beside Bayard's Terri Hulinsky during their Class C-2, Sub-district 12 tournament game on Monday at Gering High School. Hemingford posted a 50-42 win to advance to today's semifinal matchup against Perkins County. Photo by Jeff Fielder

Share This Story:
By: Jeff Fielder, Star-Herald Sports Editor
Published: Tuesday, February 17, 2009 12:15 AM CST
The last time the Hemingford and Bayard girls met on the basketball court, the Bobcats walked away with a 34-point victory.

Hemingford senior Jodi Stangle, however, had a hunch that the teams' second meeting — Monday night in the first round of the Class C-2, Sub-district 12 Tournament — might not be so lopsided.

She was right, as Bayard gave Hemingford all it could handle for about 32 minutes. But Stangle and her teammates managed to hold off the Tigers' strong charge, 50-42, to keep their sub-district tournament title hopes alive at Gering High School.

"We beat them earlier in the year, so we had confidence going in," Stangle said. "But we also knew that Bayard would play hard, so we had to come in prepared. We were ready for a [battle]."
The victory lifts Hemingford (8-13) into today's semifinal clash against top-seeded Perkins County (18-1). Tip-off is set for 5:30 p.m. at Gering High School. The other semifinal contest will match third-seeded Morrill against second-seeded Bridgeport, a game that is scheduled to tip off at approximately 7:30 p.m.

At one point in Monday's game, it looked like Hemingford might roll to another big win. The Bobcats, after leading 32-21 at halftime, increased their advantage to 16 points midway through the third quarter.

But Bayard ignited after that, going on a 12-2 run to end the third period. The flurry pulled the Tigers within 41-35.

Bayard continued to close the deficit in the fourth quarter, eventually climbing back to within just two points, 43-41, on Ashlee Willey's jumper with 3 minutes, 55 seconds to play.

The Tigers, however, tallied just one more point after that, and Hemingford made some key free throws down the stretch to seal the victory.

"At halftime we felt pretty good, but we've had big leads before and let it slip away, so we knew we had to keep fighting," Stangle said. "Bayard played really well in the second half. They shot the ball better, and none of our shots seemed to fall. We had to call a timeout to kind of get settled down, and then I thought we played better defense after that. We really didn't want our season to end."

Although the loss did end Bayard's season at 4-16, first-year Tiger coach Roberto Gonzales was pleased that his young squad didn't go down without a fight. He said strong rebounding keyed his team's second-half rally.

"We were getting hammered on the boards [in the first half]. We just weren't getting there soon enough," Gonzales said. "So, at halftime we discussed that and made a few adjustments on our traps, and it worked out that we got enough rebounds and second chances to come back. We knew we could get back in it; we just needed the ball more often."

Unfortunately for the Tigers, they couldn't sustain their momentum in the final few minutes.

"We didn't get enough rebounds at the end when we really needed them," Gonzales said.

Still, Gonzales encouraged his players to walk away from the season with their heads held high. He said the Tigers had a lot to be proud of this season. Bayard had just one senior on the roster – Kendrah Dechant.

"After the game, I told them that I've had the time of my life," he said. "I really did enjoy the whole season. I told them how much I appreciated the effort they gave all season because the girls really have worked hard all season. It's been a great ride."

The ride will be even better for Hemingford, which moved within one victory of playing in the sub-district championship game. Stangle said she and her teammates look forward to colliding with a Perkins County team that is ranked No. 4 in Class C-2 (Omaha World-Herald).

"We didn't play our best [Monday], but it's still a win, and now we get to come back here [today] and try to get another one," Stangle said. "I think we should match up pretty evenly with [Perkins County]. We're about the same size. So, I think as long as we play hard, execute on offense, and play tough defense, we'll compete well."

Hemingford's Shelby Campbell, a 5-foot-4 senior guard who is the region's second leading scorer, led all scorers in Monday's game with 17 points. Her teammate Brooke Hannaford added 14 points, and Ashley Yardley contributed nine.

Bayard was led in scoring by Jordan Marquez with 13 points. Kayla Vera and Terri Hulinsky chipped in eight points apiece.

Hemingford (8-13) 16 16 9 9—50

Bayard (4-16) 12 9 14 7—42

HEMINGFORD

Shelby Campbell 17, Ashley Yardley 9, Brooke Foster 4, Taylor Forgey 1, Jodi Stangle 1, Rachel Fletcher 4, Brooke Hannaford 14.

BAYARD

Kendrah Dechant 4, Kayla Vera 8, Terri Hulinsky 8, Ashlee Willey 4, Katie Reichert 3, Jordan Marquez 13, Amanda Dechant 2.