Cat Wrestlers Prep for District Action
Districts on Tap Friday and Saturday at NPSP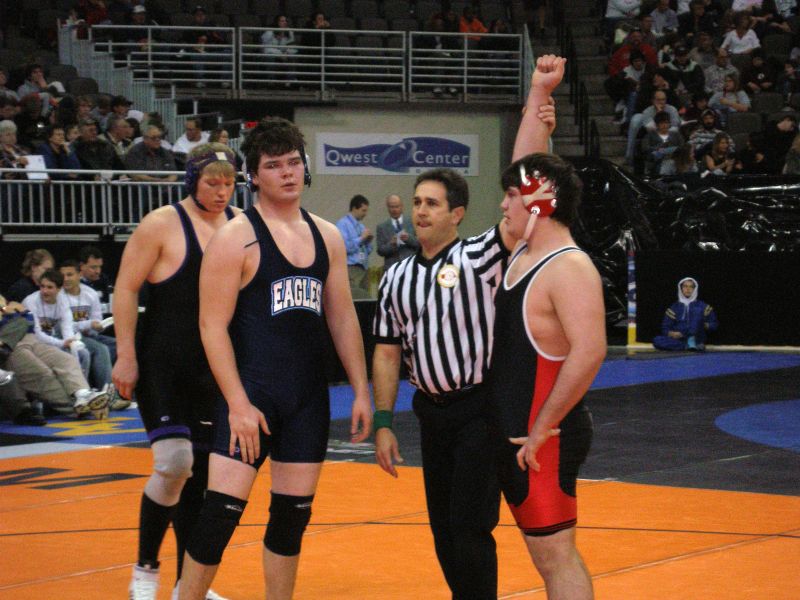 The State Tourney is just around the corner for Hemingford. Three-time state qualifier Joe Bob Haas helps lead the Bobcats.
Hemingford Wrestlers Dual Chadron and Compete at Southeast Dual Tournament
On Thursday February 5th the Bobcat wrestling team competed in a dual with the Chadron Cardinals in Chadron. Results are as follows. Hemingford won at the following weights: 119 Aaron Jespersen, 125 Jose Campos, 130 Adam Jensen, 189 Michael Bergfield and at 215 Joe Bob Haas. Hemingford lost two matches at 140 Zane Jaramallo and 152 Brandon Roland.
On Saturday February 7th the wrestlers traveled to Yoder Wyoming to compete in the Southeast Goshen Invite. Results are as follows.
• at 119 Aaron Jespersen went 5-0,
• at 125 Jose Campos went 4-1,
• at 130 Adam Jensen went 5-0,
• at 140 Zane Jaramallo went 0-5,
• at 152 Brandon Roland went 0-5,
• at 189 Michael Bergfield went 4-1 and
• at 215 Joe Bob Haas went 5-0.
• As a team our win loss record for this tournament was 23-12.
Our next competition will be on Friday February 13 when we travel to North Platte Saint Pats to compete in the District D-4 championships. Matches begin at 5PM Central Standard Time on Friday night. Saturday, February 14th the action continues at St. Pat's in the two day meet.
At the completion of this competition 1st through 4th places in each weight class will go on to compete at the state tournament held at the Quest Center in Omaha.
District Wrestling On Tap
Alanna

Student

Feb 11, 2009

Best of luck at districts!
Micki Messersmith

messer@rushmore.com

Rapid City

Teacher

Feb 17, 2009

Congratulations guys! Good luck at State!