Mission Impossible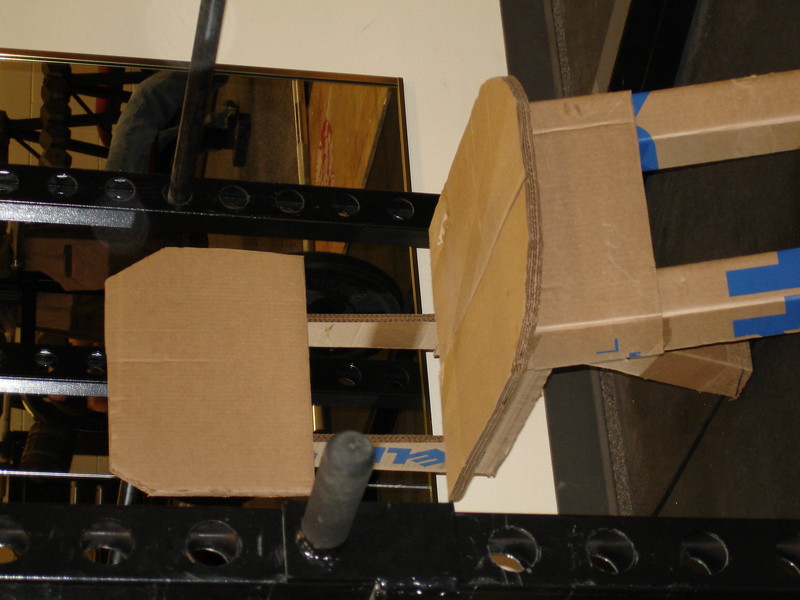 cardboard chairsYour mission if you choose to accept it is to create a chair built entirely out of one cardboard computer box and wood glue. Your chair must be at least 18 inches tall and hold up to 150 lbs.
Impossible you say? Not for the integrated 4 students. These students, although skeptical at first proved not only can it be done but that 150 lbs is nothing for the strength of cardboard.
The first commercial cardboard box was produced in England in 1817.[4] The first cardboard box manufactured in the United States was made in 1895.[5] By 1900, wooden crates and boxes were being replaced by corrugated paper shipping cartons. The advent of flaked cereals increased the use of cardboard boxes. The first to use cardboard boxes as cereal cartons were the Kellogg brothers
Knowing how lightweight the material is lead to a lot of disbelief on exactly how strong something made of it can be.
After splitting into pairs the groups then fabricated scale models of what their chairs were to look like. Once the models were complete then they built their chairs. The chair building process was extremely long due to the drying time of the wood glue but perseverance paid off. When the chairs were complete each team tested the strength of their chairs by sitting on them and then we went to the weight room for the final test.
All of the chairs held at least 450 lbs and the strongest held 660 lbs before we decided that enough was enough. We figured that over a quarter ton falling 18 inches may damage the floor or end up in the wrestling room (which may in turn irritate Mr. Ningen) so we quit our testing.
Next up for Int 4 Forensics