CSI Hemingford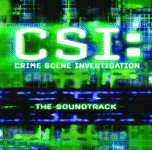 We have all watched it on tv and to some it is very interesting, to others it is very gruesome. What I speak of is CSI or more correctly forensic science. The integrated 4 science class is starting the new semester by learning how to do forensic investigations.
Topics that will be covered in this lesson sill include fingerprint identification, dental ID, blood splatter, glass fracture, DNA testing, chemical analysis and numerous labs that will incorporate all of these task to solve the mystery.
This semester has started off great and the enthusiasm of the students toward forensics really has Mr. Zajic and I excited about this class.