---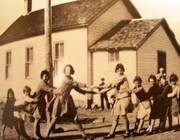 An early Physical Education Class in Hemingford (Please click picture to enlarge)
---
Class of 1936
In most cases, our school at least has a class composite, a yearbook, or both. In some of the early years, there are no yearbooks. In the case of 1936, there is no picture and no yearbook.
---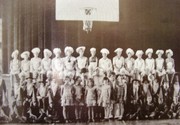 The Spring Concert members pose in the Old gym (please click picture to enlarge)
---
Some early pictures are used here, but they are not necessarily from 1936. If there are patrons or grandchildren of students that attended or graduated in this year or others, please contact the school at 308-487-3328, and ask for Mr. Ningen. cningen@hemingfordschools.org
Through your help, this little project can continue to grow, to be more accurate, and to be more complete.
---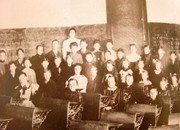 Classes stop for a moment to pose for this picture (please click on picture to enlarge)
---